You might wonder why a Noct-NIKKOR Z 58 mm f/0.95 test when this exclusive lens is beyond the reach of the amateur photographer and most professionals.
And also – especially? – how to make a test that means something with a data sheet of this kind.
You'd be right. That's why this test isn't really one, at least not like the ones usually published on Nikon Passion.
Instead, I suggest you discover the (very) large apertures, see what can be done with a lens that opens at f/0.95 and, because it can't hurt, discover a bit of the history of photography and optical systems.
Go to the end, it's long but … fascinating (and the pictures are beautiful) !
This lens at a professional dealer, The Nikon Photo Boutique
F/0.95: Nikon has never been a specialist in large unconventional apertures even wider than f/1.4. Yet, with its hybrids, the now century-old specialist company intends to prove both its know-how and the potential of its Z-mount.
Thus, as soon as the system was launched in the summer of 2018, it was coupled with the announcement of a record-breaking target: the Noct-Nikkor Z 58 mm f/0.95.
Exclusive in all its aspects, it is too singular to content myself with a classic test. Instead, I propose, through a long introduction, to tell you a certain story about luminous lenses, what they allow and the optical and industrial challenge that this represents.
From Niépce to f/1: a century of progress
A bit of history
Why do opticians bother making (ultra)bright lenses? The race for large apertures has existed since the origins of photography but, depending on the times, its importance and symbolism have evolved.
When in 1826 Joseph Nicéphore Niépce captured his famous "point of view from the Fat", reputed to be the first stable photographic image in history, the process based on tin plate covered with Judean bitumen and pinhole imposes an exposure time of several days.
Despite the switch to silver plates covered with iodine vapour, Niépce manages, at best, to reduce the exposure time to a few hours, which is still not enough to photograph anything other than static subjects. In order to make portraiture possible, it is still necessary to get down to a few seconds.
There are two ways to improve the image: improve the chemistry of the photosensitive surface and increase the amount of light reaching it while maintaining a sufficiently detailed image.
At the beginning of the 19th century, it has been a long time since mankind has known how to design complex optical systems. In 1595, Zacharias Jansen, a Dutch eyeglass manufacturer of his own state, invented the microscope by superimposing two glass lenses.
Almost simultaneously, astronomical telescopes for scanning the sky are developed. Galileo's will go down in history. However, it was not until 1839, more than a decade after Niépce's very first photograph, that his new collaborator Louis Jacques Mandé Daguerre equipped a darkroom with a lens truly dedicated to photography.
This achromatic optic to "Portrait and Landscape" is made by their compatriot Charles Chevalier but only opens at f/15 (f/13.4 in later versions). This is enough for portraiture, but the exposure times of several seconds are still too long despite the progress made in chemistry.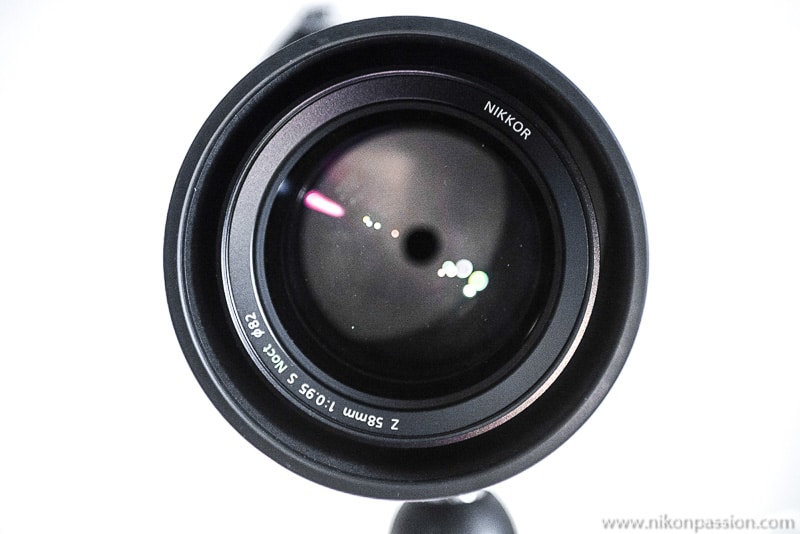 Test Noct-NIKKOR Z 58 mm f/0.95 S: front lens (Z 7 is hidden behind)
The revolution came the following year by the Hungarian physicist Joseph Petzval with his portrait lens opening at f/3.7. Four f-stops better than Chevalier's lens! Enough to divide exposure times by 16!
To put it another way, what used to take a minute now only takes four seconds. For the small history, it is about these lenses of which the manufacturer Lomography markets modernized replicas, today sold in F and Z frames: their Daguerreotype Achromat 2,9/64 Art Lens is inspired by Chevalier's optics and the New Petzval 58 Bokeh Control and New Petzval 55 mm f/1,7 MkII Brass take again the optical design of Petzval. Or how to make new with old (or silver with brass, as you wish).
Invented at the same time, the guillotine shutter of the French Hippolyte Fizeau and Léon Foucault is now capable of achieving exposure times of only 1/150th of a second in a precise and reproducible manner. Compared to the very first shot captured by Nièpce twenty-three years earlier, this corresponds to a shutter speed fifty million times faster, to say how much progress has been made!
A century and a half later, our contemporary electronic shutters that at best "only" go up to 1/40,000th of a second are "only" 270 times faster than the best mechanical guillotine models… And even then, you have to get out of the Nikon catalogue since the Z hybrids "only" have a mechanical shutter that goes up to 1/8,000th of a second, the ceiling for curtain-type focal shutters.
It was not until the 1920s that lenses opening at f/2 became commonplace, thanks in particular to the crown-type lenses invented by engineers Ernst Abbe and Otto Schott, both working for Carl Zeiss.
At the same time, soft films have been around for some time, but their sensitivity has painfully reached ISO 20. Note that this is an anachronism: ISO notification was only introduced in 1974 with ISO 6:1993 in order to harmonize all the previous systems. Before that, it was necessary to struggle between DIN degrees, ASA, Scheiner or Hurter & Driffield scales, to name but a few…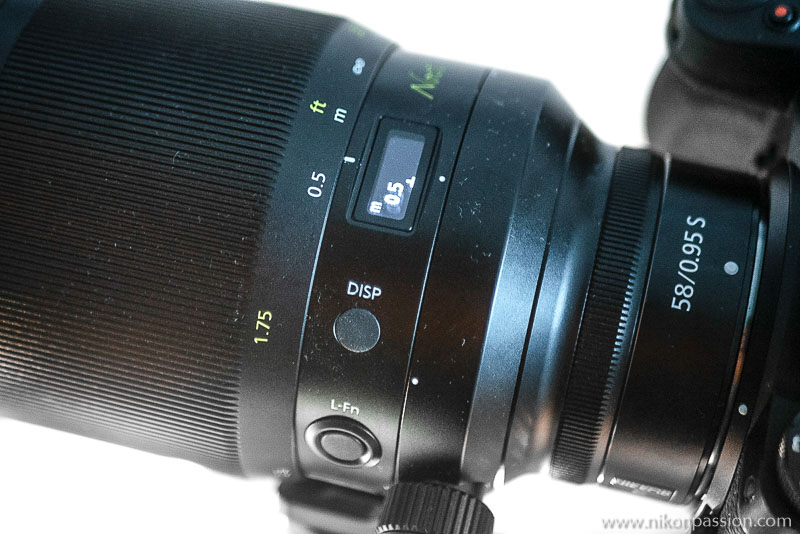 Test Noct-NIKKOR Z 58 mm f/0.95 S: OLED display and customizable function key
Throughout the twentieth century, until the advent of the first digital cameras truly capable of working satisfactorily at ISO 12,800, photographers had to deal with film with a native sensitivity of, at best, ISO 3,200 (unless they pushed the development and made the grain explode).
Throughout the end of the millennium, the quest for large apertures remains central to achieving exposure speeds that are fast enough to limit motion blur. In 1932, Ludwig Bertele, also an engineer at Zeiss, pushed his Sonnar formula to f/1.5, quickly followed by Leitz and his Xenon, also a 50 mm f/1.5. From then on, each additional quarter diaphragm grabbed becomes a real challenge.
After the Second World War, the centre of gravity of photographic optics shifted from Germany to Japan. In 1953, the small manufacturer Zunow achieved a record with its 50 mm f/1.1 for rangefinder cameras in M39 mount. It is equalled in 1956 by a certain Nikon… which exceeds this record in 2019, with its Noct-Nikkor Z 58 mm f/0.95 S !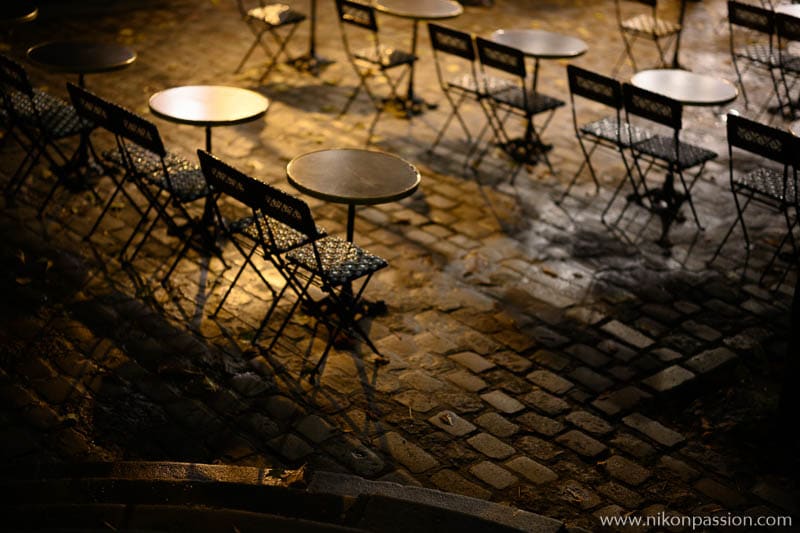 Test Noct-NIKKOR Z 58 mm f/0.95 S – 1/160 sec. – f/0.95 – ISO 640
What about the competition?
In the meantime, the competitors did not turn a blind eye. As early as 1961, Canon produced a 50mm f/0.95 for the Canon 7, a telemetry body.
Zeiss, for its part, holds two records: that of the brightest functional photographic lens in history (the Planar 50 mm f/0.7 developed for NASA but best known for having been used by Stanley Kubrick on the shooting of Barry Lyndon), and that of the brightest non-functional lens, the Carl Zeiss Super-Q-Gigantar 40 mm f/0.33 presented at the 1966 photokina.
For more than a century, a wide-aperture lens has been synonymous with high shutter speeds. This predominant role in reducing motion blur remained with English speakers, who referred to a "fast lens" as a very bright lens (f/1.4 or less).
The advent of computer-aided calculation in the 1960s enabled opticians to change direction. Rather than continuing to push back the maximum aperture, they now preferred to improve and control what already existed. Indeed, below f/1.4, aberrations arise exponentially: vignetting, spherical aberrations, coma, flare, degradation of homogeneity, reduction of resolving power… everything is exacerbated! It is not for nothing that truly efficient objectives opening beyond f/1.4 are so rare, even nowadays.
At the same time, almost tautologically, opticians realized that "fast" lenses capable of freezing movements in broad daylight were also practical after dark. Only other concerns emerged.
Classical formulas are no longer sufficient, and what appears to the naked eye as point sources of artificial light are retranscribed on the film by unsightly smudges, with a sharp drop in contrast. This is just as true for astronomical photography.
Leica, still called Leitz at the time, quickly turned her attention to the subject and, in 1968, released the Noctilux-M 50 mm f/1.2. Although it broke no records for brightness, it brought photographic lenses into the modern era of aspherical lenses, which he was the first to use.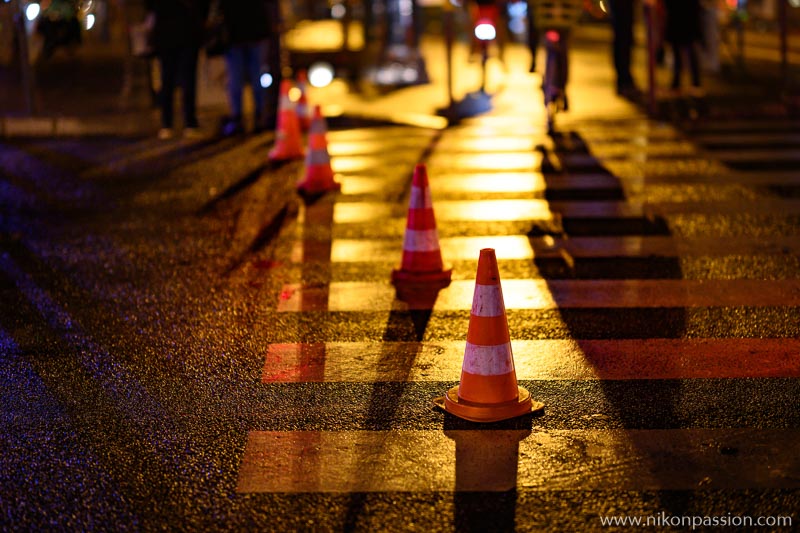 Test Noct-NIKKOR Z 58 mm f/0.95 S – 1/500 sec. – f/0.95 – ISO 800
Nikon and large openings
Nikon, which had already been offering a very bright Nikkor-S(C) Auto 55mm f/1.2 for its F-mount SLRs since 1965, also decided to venture into these bright lenses specially corrected for night photography.
Thus the Noct-Nikkor 58 mm f/1.2 appeared in 1977, which evolved parallel to the "classic" 50 mm f/1.2, but never experienced an autofocus transposition for DSLRs. The Noct-Nikkor Z 58 mm f/0.95 S is based on this line of night-time lenses from the 1970s.
But why don't Nikon reflex lenses open more than f/1.2?
This limitation is imposed by the physical dimensions of the F-mount, with a diameter of "only" 44 mm and a mechanical pull of 46.5 mm. The only way Nikon will be able to offer a brighter lens will be either to work with a smaller photosensitive area than the 24 x 36 mm (which the 32 mm f/1.2 NIKKOR for Nikon 1 hybrids with Type 1 " sensors offers) or to develop a new 24 x 36 mm mount with a larger diameter and shorter mechanical exposure in order to favour the light cone.
This is exactly what the Z-mount, with its 55mm diameter and 16mm mechanical pull, offers, designed in such a way that in theory it would be possible to develop lenses opening up to f/0.65, i.e. more than two f-stops brighter than a "common" f/1.4!
In the age of digital photography, advanced optical and mechanical stabilization systems, combined with the ability to exceed ISO 12,800 in a disconcerting way, make very bright lenses almost useless just to reduce motion blur.
For proof, constant f/4 zooms are legion, explaining the NIKKOR Z 14-30 mm f/4 S and NIKKOR Z 24-70 mm f/4 S. Similarly, fixed focal lengths for the Z-mount are deliberately capped at f/1.8 rather than f/1.4, and many photographers now prefer a good compact f/2 rather than a bulky f/1.4.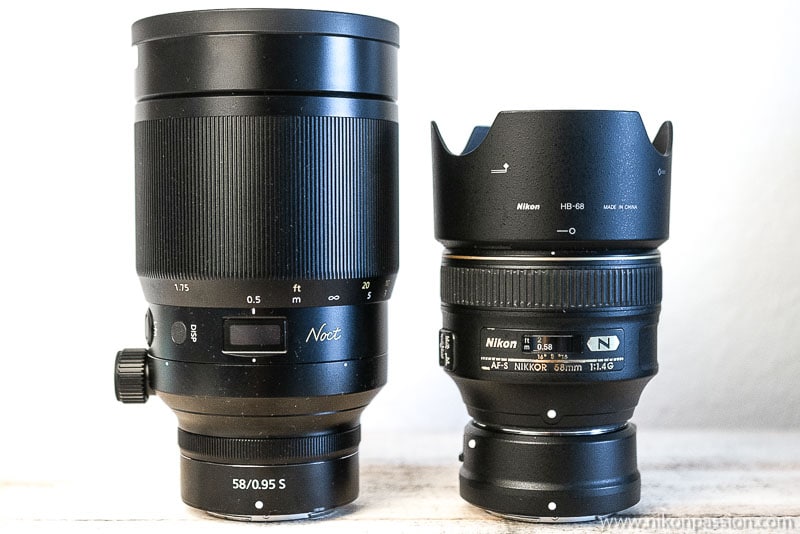 Left: Noct-NIKKOR Z 58 mm f/0.95 S
Right: AF-S NIKKOR 58 mm f/1.4G
So what motivates opticians?
The first motivation is prestige, as light lenses are associated with professional photographers. It is well known that buying a professional lens will make you a better photographer…
The second motivation is related to the management of depth of field and the omnipresent obsession for the bokeh, which sometimes borders on the ridiculous. This is a certain form of social marker linked to the size of the sensors.
Just remember. Early digital cameras fell into two categories: compact cameras with tiny sensors, which make it almost impossible to play with depth of field, and "large" sensor SLRs, with real background blur.
Soon, shallow depth of field became synonymous with a large sensor and thus a professional DSLR housing. This combination of ideas was cleverly maintained with the first 24 x 36 mm DSLRs, which were "necessarily" superior to APS-C DSLRs, themselves "necessarily" superior to Micro 4/3 hybrids. So much so that today, many people still dream of 24 x 36 mm SLRs and hybrids, without necessarily having the use for it or realizing that it is not a panacea. It's even more of a handicap in terms of size, discretion and for wildlife or sports photographers.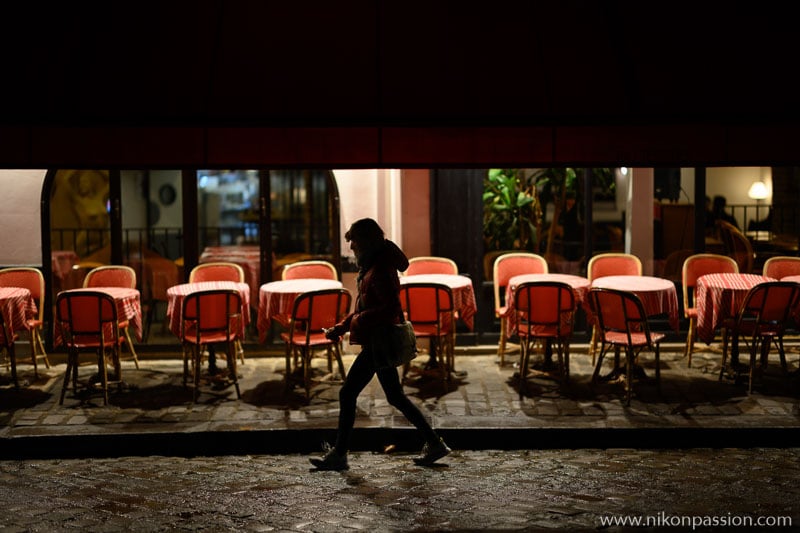 Test Noct-NIKKOR Z 58 mm f/0.95 S – 1/640 sec. – f/0.95 – ISO 500
This prestige of shallow depth of field, or rather, background blur, is something smartphone manufacturers have understood, especially since, much more than camera manufacturers, they are constrained by the physical dimensions of their mobile devices that have to fit in a pocket.
On their side, the bokeh war is won with artificial intelligence (and real Gaussian blur) to simulate what natural optics cannot give them.
What is the advantage of the NOCT-NIKKOR Z 58 MM f/0.95?
After this (long) historical reminder, you would be tempted to come to the following conclusion: none, except prestige and marketing. And you would almost be right.
From a prestige point of view, Nikon had to catch up with Canon, which has been breaking the f/1 barrier for more than half a century and to this day remains the only lens manufacturer to have dared to offer a 50mm f/1 autofocus, the EF 50mm f/1.0 L USM, which already broke the kilogram barrier: a monster for a "simple" 50mm.
Practically unusable due to the slowness of its autofocus and the imprecision of the systems of that time, it nevertheless keeps its followers and remains much sought after by collectors and lovers of exoticism.
Nikon's other lifelong rival is the German Leica. Until now, Leica has offered one of the few f/0.95 aperture lenses designed for a 24 x 36 mm sensor and equipped with aspherical lenses, the Noctilux-M 50 mm f/0.95 ASPH.
Sold for 10,815 euros, it would almost make the Noct-Nikkor Z 58 mm f/0.95 S, displayed at "only" 8,999 euros, for a good deal!
By the way, at Leica, both at the French headquarters and in the design offices in Germany, this Noct-Nikkor is intriguing and I was bombarded with questions:
How did they do it?
Why is it so big?
Is this a special order from a customer?
How many are they planning to sell?
Is he better than our Noctilux?
Here, isn't it autofocus?
8999 euros, it's not that expensive!
That's a nice focus ring!
It's nice to see a Nikkor so well built!
It's a good idea this OLED screen!
So, how does it feel in the middle of the night?
Your arms don't hurt too much?
What's on video?
What about stabilization?
He's still super fat, isn't he?
Have you noticed any differences with the Noctilux?.
I can assure you that it is very rare that a competing lens would arouse Leica's curiosity to such an extent.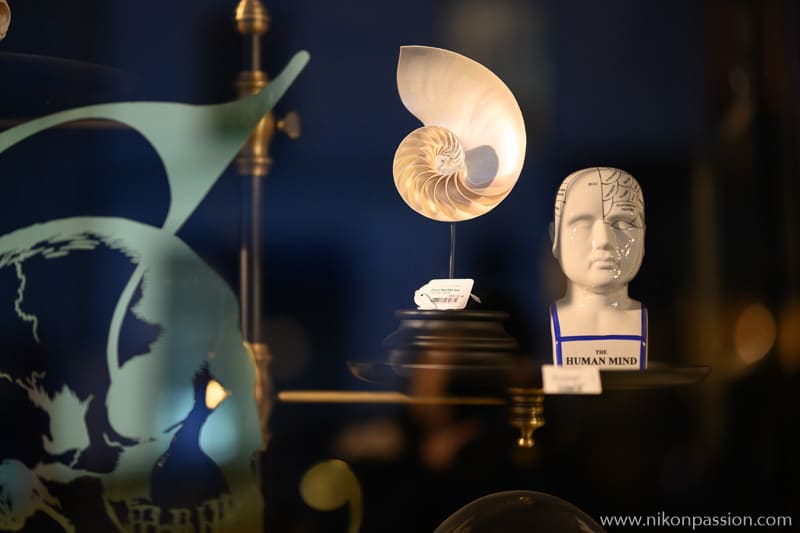 Test Noct-NIKKOR Z 58 mm f/0.95 S – 1/30 sec. – f/0.95 – ISO 640
From a marketing point of view, Nikon has achieved a nice feat: to make people talk for more than a year about a lens that didn't exist and that, even today, very few have had in their hands (unless they were on the manufacturer's stand at the last Salon de la Photo).
Even better: all this for a purpose that very few enthusiasts and potential customers will be able to acquire, and even fewer have any real use for.
Even a monstrous 800 mm, although much more expensive, bulky, prestigious, and just as exclusive, is less talked about than this "simple" 58 mm!
What a sense of suspense, all the more so since, during the past year, Nikon did not wait for its flagship to bring its Z-mount to life and demonstrate its virtues, with an already generous catalogue of fixed and zoom lenses, all ranging from very good to excellent. And we're not going to complain about that.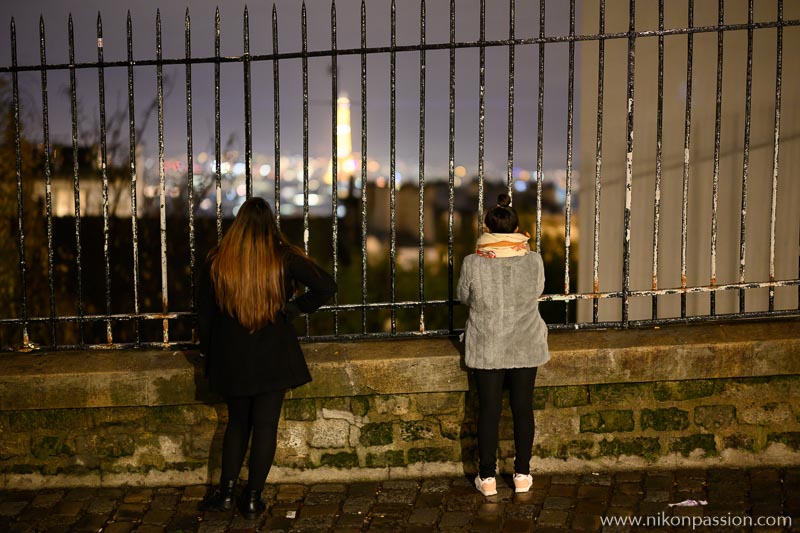 Test Noct-NIKKOR Z 58 mm f/0.95 S – 1/25 sec. – f/0.95 – ISO 2.500
But from a practical point of view, for ordinary people and photographers?
Before we get down to the hard and fast part, I invite you to think about this: what are concept cars used for in cars?
They fulfil several missions:
make you dream,
reassure about the creativity of the manufacturer,
to clear several avenues of innovation,
experimenting with future technologies,
to push existing technologies into their entrenchment.
In a way, that's what this Noct-Nikkor Z 58 mm f/0.95 S does. Most of the technologies it uses are known. Its optical formula with 17 lenses (4 ED glass, 3 aspherical), on paper, seems almost common today if you just count.
The RNAEO+ coating of its front lens is the same as on the other lenses in the range. Its OLED screen is the same as on the NIKKOR Z 24-70 mm f/2.8 S (my darling). And, of course, the Z-mount is, both electronically and mechanically, strictly the same as the other Nikkor Z lenses in the S series.
To say whether it is resistant and already ready to receive telezooms of several kilograms!
Above all, all the work done to correct optical defects (chromatic aberrations, distortions, coma, extreme vignetting) under the extreme conditions of a lens opening at f/0.95 are lessons that can be transposed to more accessible optics.
That's what we call runoff, the real thing. But enough theory, let's finally get down to practice!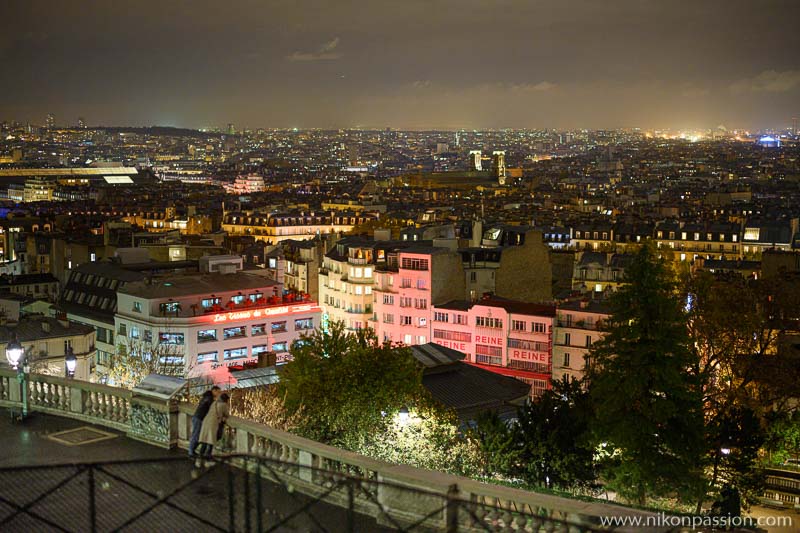 Test Noct-NIKKOR Z 58 mm f/0.95 S – 1/50 sec. – f/0.95 – ISO 2.500
Photographing with the NOCT-NIKKOR Z 58 MM F/0.95 S, how does it look?
Actually, it's kind of nice.
As soon as Nikon's courier arrived, I immediately understood that this test would not be like the others. The package is heavy, very heavy, and above all very imposing. And with good reason!
The lens is not supplied in a simple cardboard box stuffed with high-density foam, but squarely in its small polycarbonate case with the soft name "Nikon CT-101 case". That sets the tone.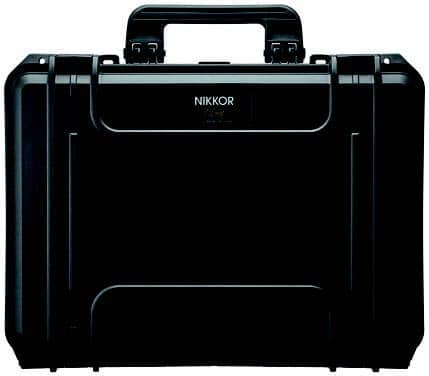 the Nikon CT-101 suitcase
Inside, a lot of space is lost, but that's only to better highlight the centre of all attention: the objective.
Of course, the screw-on sunshade is included, as well as a small textile cover, instructions for use, a small cloth and, to top it all off, the optical formula is printed directly onto the foam lining. A delicate attention that reminds us of the packaging of some Zeiss lenses. There are worse points of comparison.
Once mounted on a Nikon Z 7, the coupling has something almost ridiculous: is it the body that carries the lens or the lens that carries the body? By the way, the Noct-NIKKOR has its own integrated tripod collar: with its 2 kilos on the scale, it's not too much.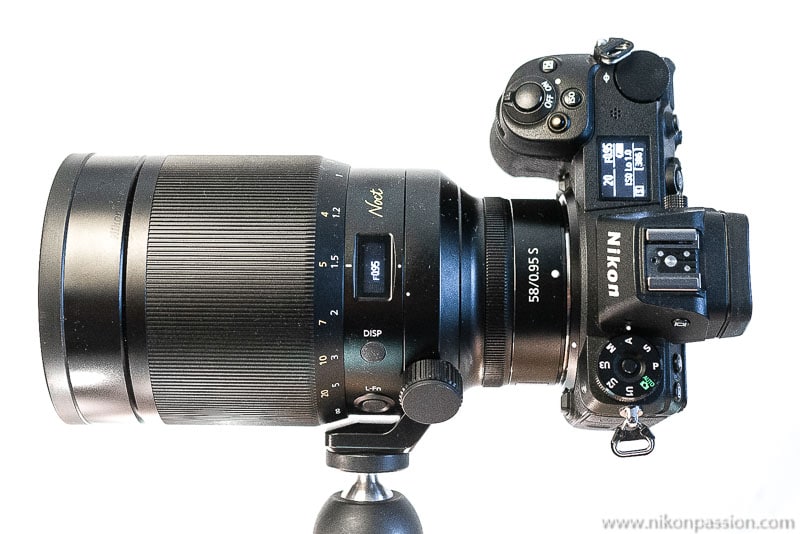 Test Noct-NIKKOR Z 58 mm f/0.95 S: the lens that serves as a housing holder
But no time to ramble, quick, quick, the street's calling me. And since I live at the foot of the Butte Montmartre, a few steps from the Sacré Coeur and the Moulin Rouge, these are ideal playgrounds for a night stroll!
From the very first steps, a purely practical question arises: how to hold the machine? Usually, I wrap the strap around my wrist (slipping the end between the index and middle fingers to prevent accidental slipping) and just hold the handle of the case with my fingertip. Fingers that I obviously don't have enough muscle for this Noct-Nikkor. Maybe I should train with bowling balls or practice telephoto lenses more often?
Finally, I opt for an unsightly but effective solution: holding the whole thing directly by the lens, which has the advantage of lifting the frame (and my fingers, therefore). Fortunately, my hand is big enough to go around it, at least in its narrowest part. First problem solved.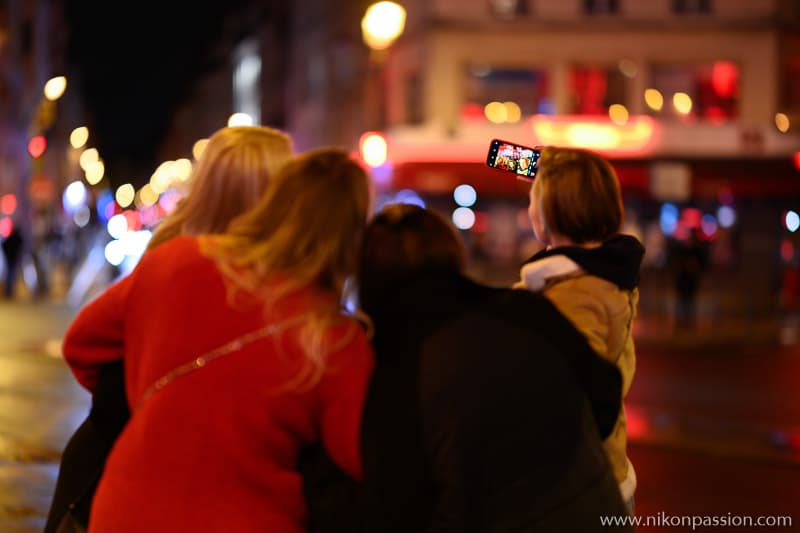 Test Noct-NIKKOR Z 58 mm f/0.95 S – 1/400 sec. – f/0.95 – ISO 1.600
Of course, I apply myself to photograph only below f/1.4, mostly at f/0.95 and "closing" at maximum at f/1.1. Going beyond, with such a jewel, would not be of great interest.
At the same time, after it's already been dark for a while, I decide not to go above ISO 200, at least initially, in order to check what the combination of the f/0.95 and the 5-axis stabilization of the body allows.
Surprise: even up to 1/13th of a second, it's frankly efficient!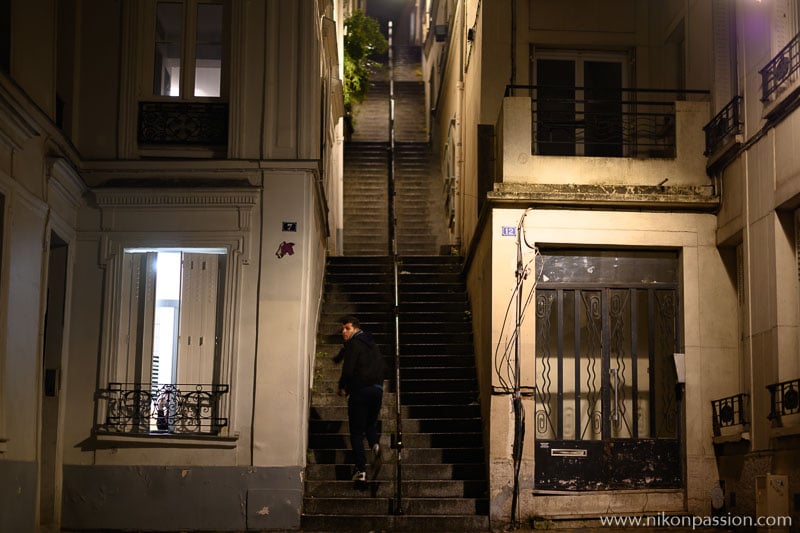 Test Noct-NIKKOR Z 58 mm f/0.95 S – 1/13 sec. – f/0.95 – ISO 100
At least as long as the subject is far enough away so that the depth of field does not complicate the exercise. Arrived on the square in front of the Sacré Coeur, I take advantage of the panoramic view of the night lights of Paris and a few tourists from behind to get a first glimpse of the bokeh.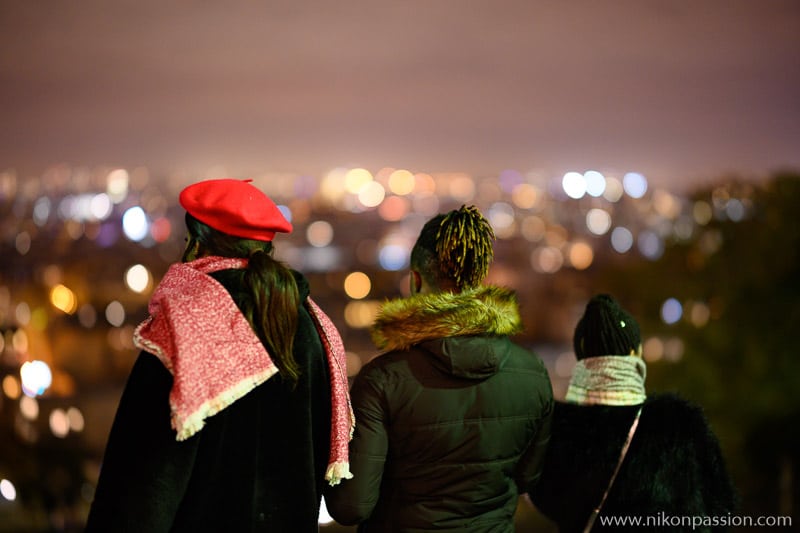 Test Noct-NIKKOR Z 58 mm f/0.95 S – 1/20 sec. – f/0.95 – ISO 1.250
I have to go up to ISO 1,250 (which is still very reasonable at night), but the mechanical stabilization continues to work miracles, allowing exposures at 1/20 s and 1/13 s!
The view is superb, the bokeh tasty, and endless focusing confirms that the Noct-NIKKOR hasn't usurped anything of its "Noct" lineage: the point light sources are perfectly punctual, without any burr, without any distortion even in the periphery.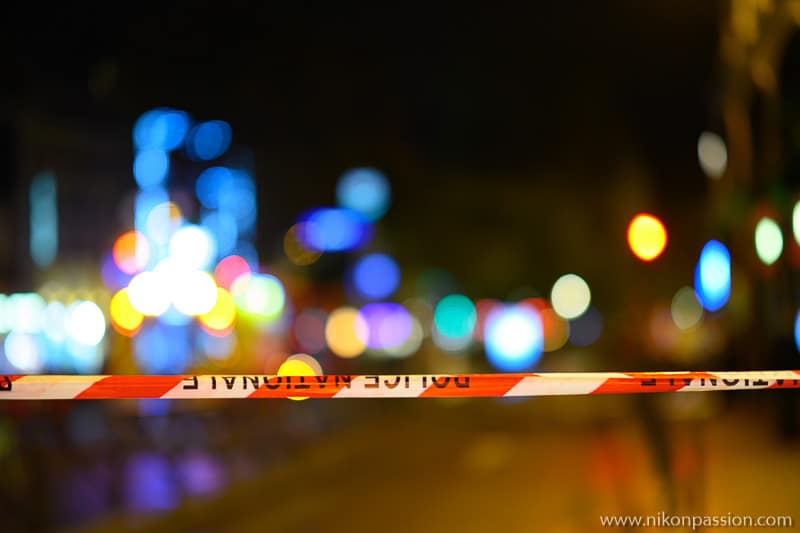 Test Noct-NIKKOR Z 58 mm f/0.95 S – 1/200 sec. – f/0.95 – ISO 800
Despite the 3.6 million points of its electronic viewfinder, a problem quickly arises: the depth of field generated by the Noct-NIKKOR Z is so small that the focus peaking is not discriminating enough.
No setting is really suitable: in Low, the highlighting is almost invisible. In High, the strokes are too thick and not precise enough. So you have to go back to the Medium position, and cross your fingers. In most cases, this is enough, but on some really complex subjects, for example foliage in the foreground, with foliage in the background, it starts to become very complicated. So avoid that.
Also, again because of the depth of field, combined with strictly manual focusing, you have to relearn how to anticipate your focus and cross your fingers, in street photography, so that your subject goes right where you want it. Delicate but so enjoyable when you succeed!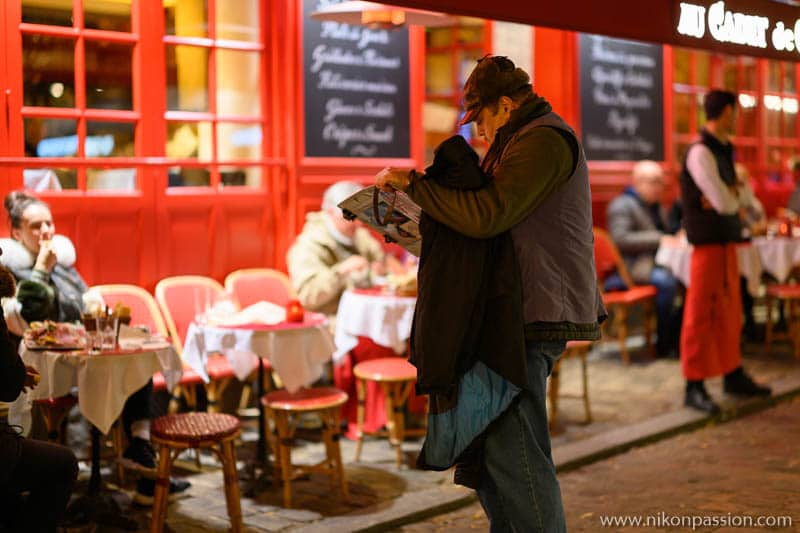 Test Noct-NIKKOR Z 58 mm f/0.95 S – 1/160 sec. – f/0.95 – ISO 500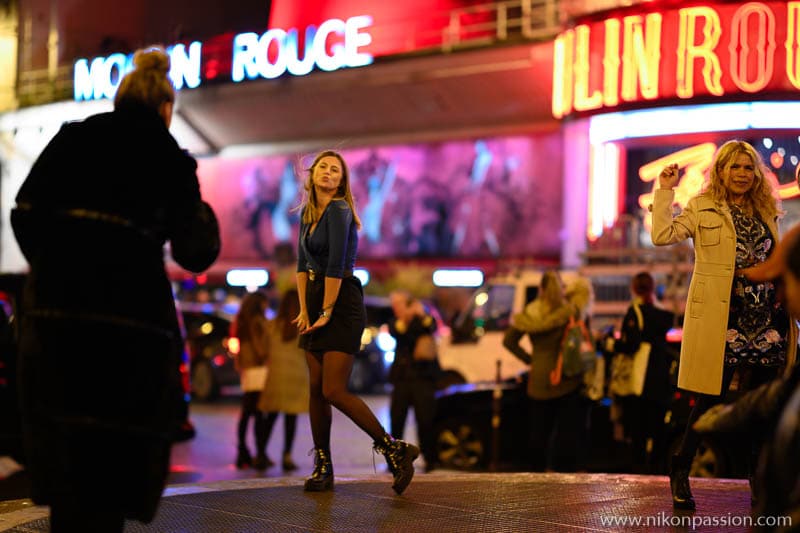 Test Noct-NIKKOR Z 58 mm f/0.95 S – 1/200 sec. – f/0.95 – ISO 640
Generally speaking, in street photography (a field where the 58mm has its place), the Noct-NIKKOR Z is a real handicap because of its size (2 kilos, excluding the body) and its excessive focusing distance. Since it takes a full lap to go from minimum focus (50 cm) to infinity, you have to regularly grind vigorously to try to catch your subject in flight… but most of the time it will have escaped by the time you manage to find the right focus. For this exercise, excess precision is more a disadvantage than an advantage.
Another exercise in which this 58 mm f/0.95 finds its full meaning: the portrait. Here again, focusing is tricky, but getting the image right is extremely rewarding. The difficulty here is twofold: making sure that your subject does not move at all between focusing and shutter release (which is reminiscent, in a way, of the first hours of portraiture in the mid-19th century), and making sure that you don't shake too much by holding the lens at arm's length, even if you wedge it tightly against the eyebrow arch and rely on mechanical stabilization.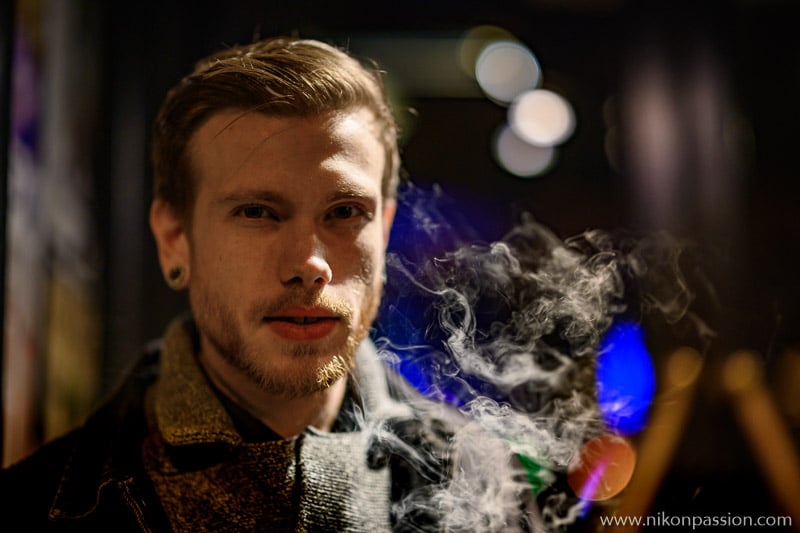 Test Noct-NIKKOR Z 58 mm f/0.95 S – 1/320 sec. – f/1.1 – ISO 800
Is this Noct-NIKKOR, when fully opened, easier to use than the Leica Noctilux-M 50 mm f/0.95 ASPH? In a way, yes: the electronic focus peaking assistance on the Nikon is much more precise, efficient and fast than the rangefinder aiming of a Leica M, which is already limited to f/1.4.
That said, nothing prevents you from using a Noctilux on a hybrid with an electronic viewfinder, whether it's on the latest Leica SL2, on a Sony Alpha 7/9 or even… on a Nikon Z6/7! And here, the Leica has an undeniable advantage: its greater compactness and relative lightness (although it is one of the heaviest Leica M lenses in its range), which minimizes motion blur on the part of the photographer.
So, to answer the initial question: the simplest would be to use a Noctilux on a Nikon Z if you absolutely want to do portraits at f/0.95. But : it will cost you 2000 euros more and, above all, you will lose in image quality.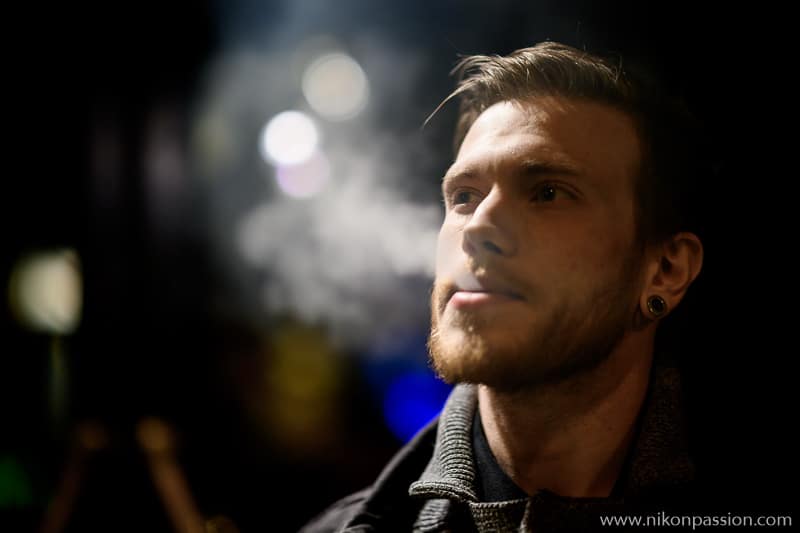 Test Noct-NIKKOR Z 58 mm f/0.95 S – 1/640 sec. – f/1.1 – ISO 800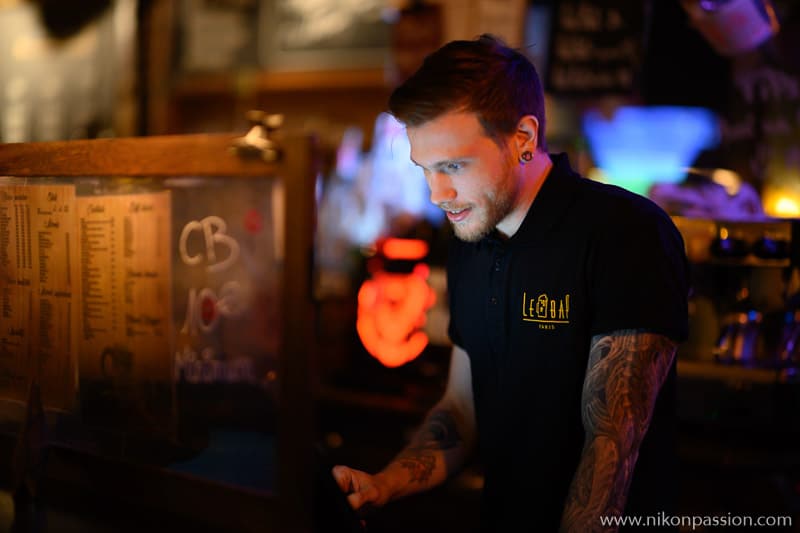 Test Noct-NIKKOR Z 58 mm f/0.95 S – 1/200 sec. – f/0.95 – ISO 1.000
Indeed, between the walk and the portraits (I didn't have much time to do more, having kept the lens only 72 hours), I had the opportunity to notice that indeed the Noct-NIKKOR Z 58 mm f/0.95 was well above the lot: no chromatic aberrations, no distortion even at full aperture, almost no vignetting, no coma.
Because I didn't leave Paris, I couldn't verify the efficiency of the lens in astrophotography (the stars in the Parisian sky are an urban legend), but from what I could observe on artificial point sources, the Noct-NIKKOR shows a very beautiful homogeneity to infinity, which should be beneficial for the followers of the celestial vault. This should save a few hours of post-processing assembly time!
The photos of this test in full definition on the Flickr Nikon Passion account: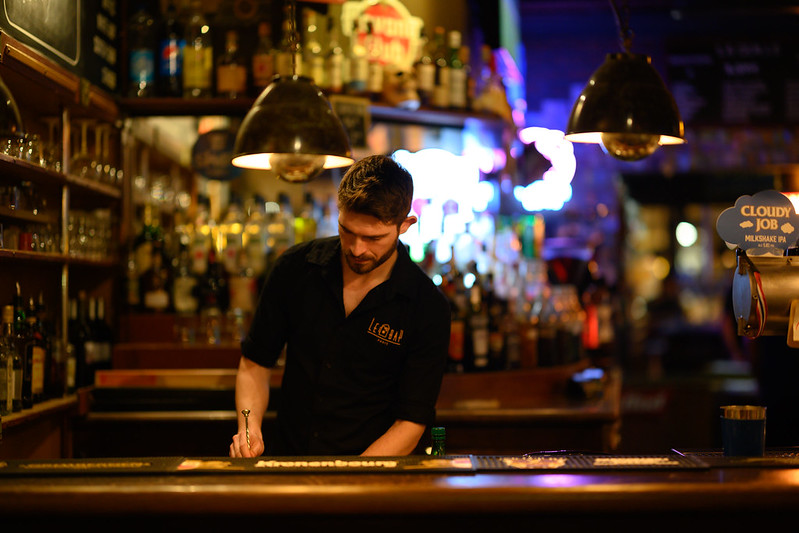 Share this article on social networks
SHARE TWEET PIN