When reading this Nikon Z 24-70mm f/4 S test, the "basic zoom" of the Nikon Z 24 x 36mm hybrid system, you'll see why Nikon has opted for a classic and well-known focal range (the standard 24 to 70 mm) combined with a reasonable fixed aperture of f/4, slightly less prestigious than f/2.8. Reasonable but consistent since, after all, Nikon could have chosen a sliding aperture zoom.
« The advantage of hybrids over DSLRs is their compactness. "This is one of the most common misconceptions. « So, even if you have a compact body, the lens should be compact too. "Duly noted.
So the question of the day is: between aperture, compactness, efficiency and optical performance, does the Nikon Z 24-70mm f/4 S have what it takes to become the must-have in your bag despite its "basic zoom" status?
This 24-70 mm zoom lens at the best price at Miss Digital
This 24-70 zoom at the best price at Amazon
Any system with interchangeable lenses, whether DSLR or hybrid, deserves its basic zoom. This zoom should be practical, relatively inexpensive, cover a wide enough range of use to cover the maximum number of common situations, but not too versatile either to leave room for other, more specialised lenses.
This basic zoom should be good enough to make the system attractive and not disappoint users, but not too good either, to leave room for a more ambitious zoom for more demanding photographers. Finally, this basic zoom should serve as a healthy and stable backbone for a complete optical system that photographers (and the manufacturer) will complete over time and as needed. In short, a true squaring of the circle and a technical exercise, from the optician's point of view, more subtle than it sounds.
At Nikon, the Nikon Z 24-70mm f/4 S is a true first, beyond the fact that it's the first standard for their 24 x 36mm hybrid system. Indeed, for Nikon FX (24 x 36 mm sensor) SLRs, you had the choice between the Nikon AF-S 24-85 mm f/3.5-4.5 G ED VR sliding aperture and the classic (but expensive) Nikon AF-S 24-70 mm f/2.8 G ED VR.
If you look a little further in the catalogue, you'll find the Nikon AF-S 24-120mm f/4 G ED VR, a standard constant f/4 aperture trans-standard zoom lens, but its size and age make it a poor candidate for a "hybrid" adaptation.
At the same time, when it comes to DX-sensor SLRs, there is simply no such thing as a trans-standard constant-aperture zoom lens, and the most ambitious model is the Nikon AF-S DX 16-80mm f/2.8-4 E ED VR. So we had to start from a blank page… and take a look at what's being done elsewhere.
When Nikon launched its 24 x 36 mm hybrid system in the summer of 2018, there was no crowd in this market and only Sony and Leica were there.
Leica offers a Vario-Elmarit-SL 24-80 mm f/2.8-4 ASPH that has the advantage of versatility but the disadvantages of a sliding opening and, above all, a huge footprint.
Sony, on the other hand, has a much more varied range of standard lenses in terms of focal length (from 24-70 mm to 24-240 mm and 28-70 mm), apertures (constant f/2.8, constant f/4, f/3.5-5.6 and sliding f/3.5-6.3) and range (the standard range, the high-end G Master and the very high-end Zeiss).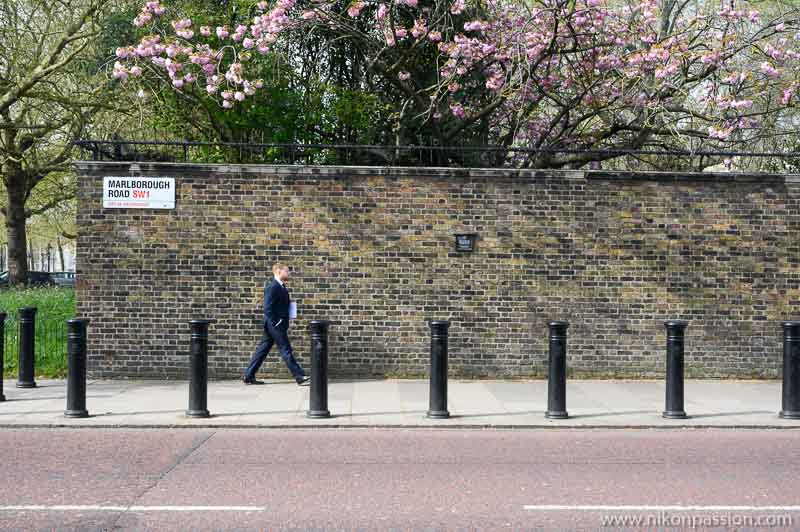 Nikon Z test 24-70 mm f/4 S: ISO 200 – 46 mm – 1/320 sec. – – f/5.6
In short, for inspiration, Nikon was spoilt for choice! And it is clearly on the very popular Zeiss Vario-Tessar T* FE 24 – 70 mm F4 ZA OSS that Nikon decided to align itself since it ticks all the criteria: contained space, versatility, honourable optical performance, attractive price. All that remained was to create his own! Duly noted.
While we're on the subject of 24 x 36 mm hybrid competition, a quick word about the strategies adopted by Canon and Panasonic, which are completely different from Nikon's.
For its "basic" standard, Canon wanted to make an impression by offering a non-basic standard with the Canon RF 28-70 mm f/2 L. This is the most luminous 24 x 36mm system ever released (to date), as it is a constant f/2. A technical feat which has a double cost: its delirious weight of 1430 grams and its astronomical price (for a "simple" transtandard) since it is displayed at 3440 euros… Three times heavier, 1000 euros more expensive than the body for which it is intended: no doubt a daring bet if you are neutral, a daring posture if you are optimistic or a pretty absurdity if you are teasing.
Panasonic's Lumix S 24-105 mm f/4 MACRO O.I.S., at 680 grams, is almost a lightweight despite its size. With a constant f/4 aperture, it has at least the advantage of greater versatility. In short, it's neither because we're on Nikon Passion, nor to brush you in the right direction, but we have to admit that Nikon (and Sony) offer the closest to the image you can get from a basic zoom lens. But no more talking, it might be time to get to the heart of the matter.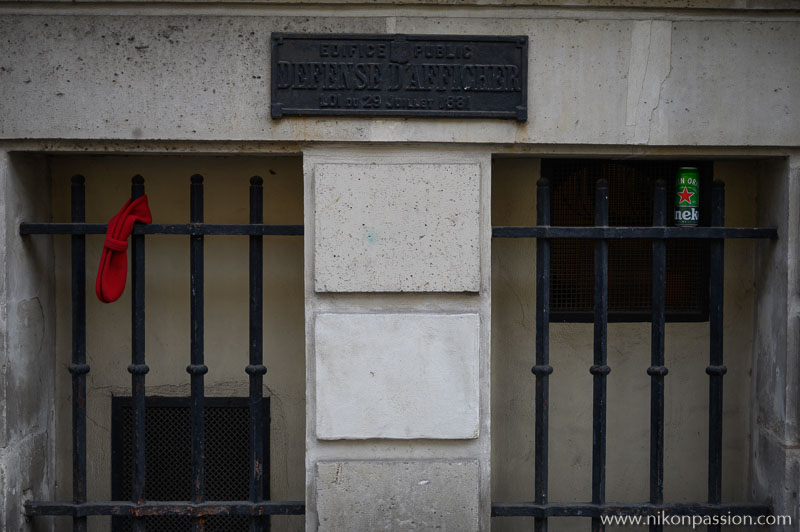 Nikon Z test 24-70 mm f/4 S: ISO 100 – 47 mm – 1/500 sec. – – f/4
To all those, experienced nikonists or newcomers to the manufacturer, who decide to embark on the 24 x 36 mm hybrid adventure and need a versatile all-round zoom lens. But here we're repeating ourselves.
If it is possible to buy it individually for EUR 1,079, it is much more interesting to buy it as a kit with a Z 6 (EUR 2,899 for the whole set while the case alone costs EUR 2,199), a little less with the Z 7 (EUR 4,299 for the whole set while the case alone costs EUR 3,390). Anyway, at the time of writing, this is the only native Z-mount trans-standard zoom available, while waiting for the imminent Nikon Z 24-70 mm f/2.8 S which should be released at 2,499 EUR.
Quality of construction
Despite its basic zoom status, the Nikon Z 24-70mm f/4 S has a nice build quality, worthy of any high-end Nikon lens. Its matte black dress is only interrupted by white lettering, a sober and efficient look that suits it perfectly, matching the design of the Nikon Z bodies. Unlike reflex lenses, there is no edging or small gold badges.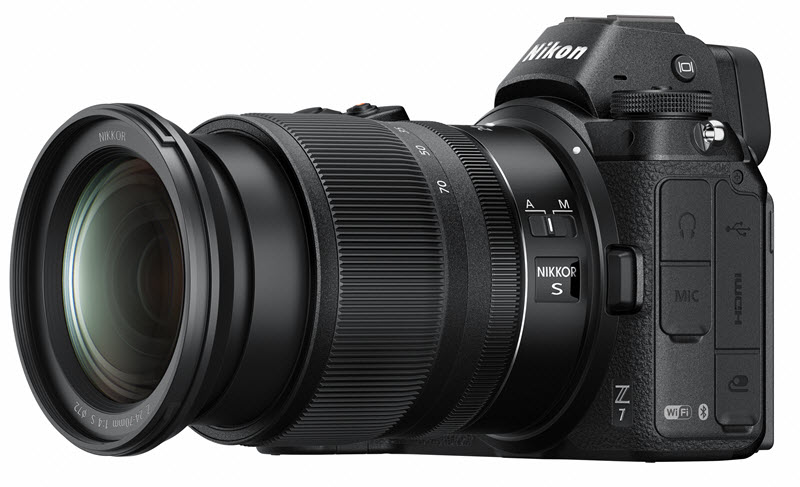 This is a retractable lens… like the Nikon AF-P DX Nikkor 18-55 mm f/3.5-5.6 G VR that you can find in kit with the D5600, a similarity that may seem surprising considering the difference in range! But this is about the only common point between the two zooms, since in hand the Nikon Z 24-70 mm f/4 S is much more flattering and doesn't need an additional button to be unlocked/locked: the mechanics retained are strong enough for that.
But why a retractable lens? Simply because it takes up less space in your bag when you're not using it. Clever!
Handling and autofocus
We have already mentioned the telescopic aspect of the lens, but let's come back to it. In order to be able to take pictures, you have to turn the zoom ring to the 24 mm position (or any other focal length). Without this, it is impossible to take pictures, anyway, a message on the screen of your camera will come to remind you.
The click is very marked, impossible to make a mistake! A little ergonomic regret however. It would have been interesting to have the lens lock associated to a standby mode of the body, just to get some autonomy, when it would have been on the contrary interesting to unlock the lens and take the standby body out. This was for example the case on the Nikon 1, so we didn't have to look very far for this suggestion.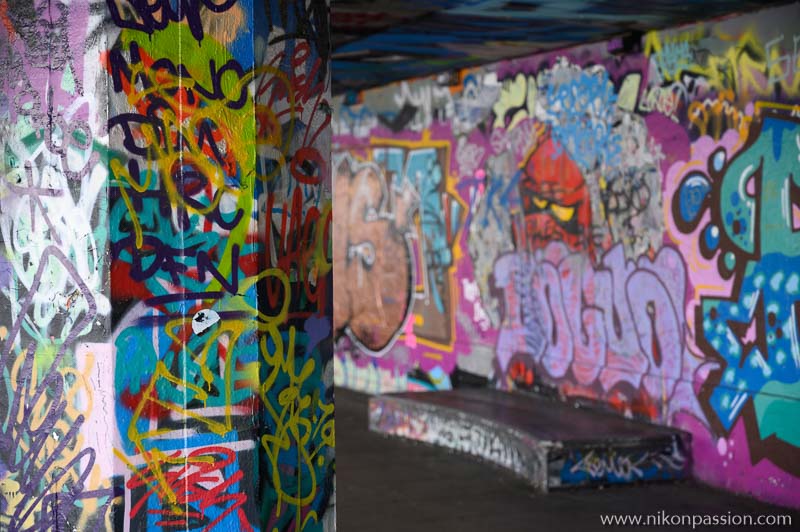 Nikon Z test 24-70 mm f/4 S: ISO 200 – 70 mm – 1/50th of a sec. – – f/4
Lens handling is reduced to the essentials: a zoom ring (wide and pleasantly grooved), a focus ring (fine, equally pleasantly grooved but without a stop), an AF/MF switch, and basta. No focusing distance scale, no diaphragm ring (there is almost never one on Nikon zooms, and very rarely on zooms in general), and no dedicated stabilization switch… for the simple reason that this lens is not stabilized.
There are two good reasons for this. On the one hand, Nikon Z bodies feature stabilized sensors, and on the other hand, the elimination of such a stabilization mechanism in the lens allows for space-saving and simple design. Lightweight, efficient!
Focusing, both manual and automatic, is completely silent. Precise and fast on our Z 6 test car, we don't have much to reproach it with. Sometimes silence is good.
Stabilization
As you can see, there is no stabilisation built into the target. But there is on the camera. So we can still talk about it. And we confirm what we said in the tests of the Z 6 and Z 7, this mechanical stabilization works well, very very well even.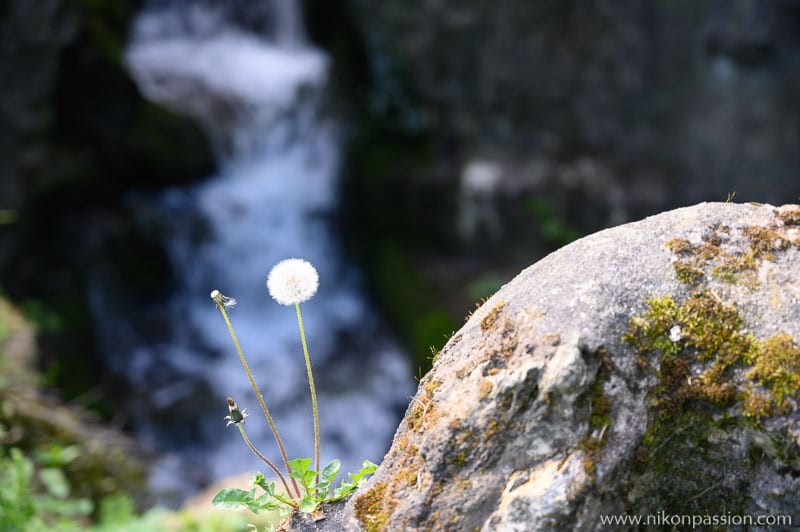 Nikon Z test 24-70 mm f/4 S: ISO 100 – 70 mm – 1/40th of a sec. – – f/4
Even at full 70mm zoom, you can attempt freehand shots up to 0.5 seconds without a bad afterthought, as long as you have a minimum of concentration. Who can do the most with the least, this half-second will obviously be accessible to the wide angle.
Optical performance: vignetting
By default, in the box, the vignetting control is activated in the normal position. Leave it as it is, but avoid turning it off, especially if you only shoot in JPEG. Indeed, whatever the focal length, the Nikon Z 24-70 mm f/4 S vignettes a lot between f/4 and f/8, and this is all the more marked between 24 and 35 mm.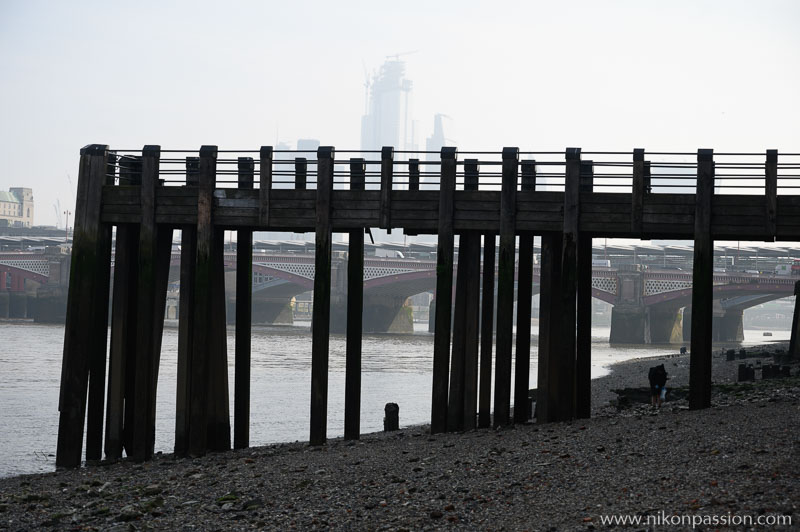 Nikon Z test 24-70 mm f/4 S: ISO 200 – 70 mm – 1/1250th of a sec. – – f/5.6
If you shoot in RAW, it will be easy to correct this in post-processing. While it's highly visible if you're shooting a subject against a uniform background, vignetting is still noticeable even with more complex backgrounds, but it's not unpleasant.
Overall, Nikon's zoom behaviour is very reminiscent of the Zeiss Vario-Tessar T* FE 24 – 70mm F4 ZA OSS for Sony Alpha 7/9 hybrids, but a little better.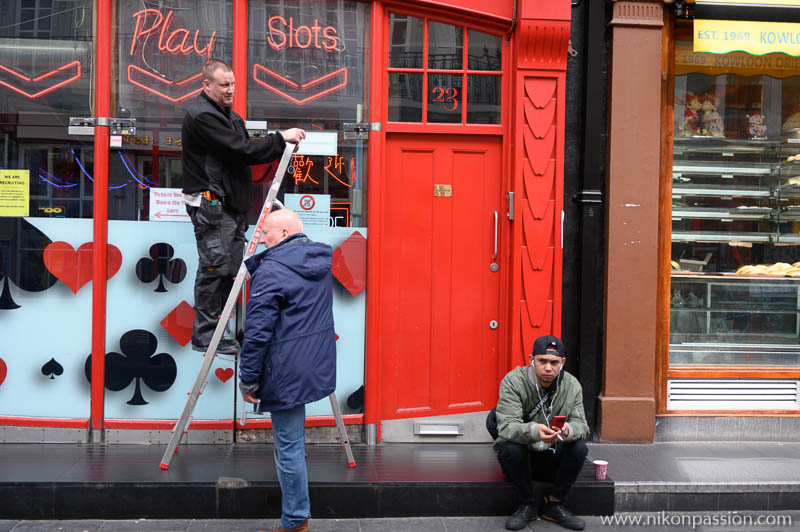 Nikon Z test 24-70 mm f/4 S: ISO 200 – 41 mm – 1/250 sec. – – f/4
Optical performance: deformation and distortion
Don't try to activate the "Auto Distortion Control" function on your Nikon Z body: the option is grayed out by default and therefore inaccessible. Rest assured, this is normal with all lenses for which this correction is managed automatically, understand "Nikon native Z-mount lenses".
Somehow, from the user's point of view, it's pretty convenient. But from the tester's point of view, it makes it difficult to correctly discern whether the residual distortions and deformations are due to the lens design or to the too (or not enough) moderate algorithmic correction. It is a bit of a pity, therefore, not to want to activate or deactivate this correction at will (as is the case with diffraction correction), to scale the intensity (low, normal, high) as is possible with vignetting correction and noise reduction.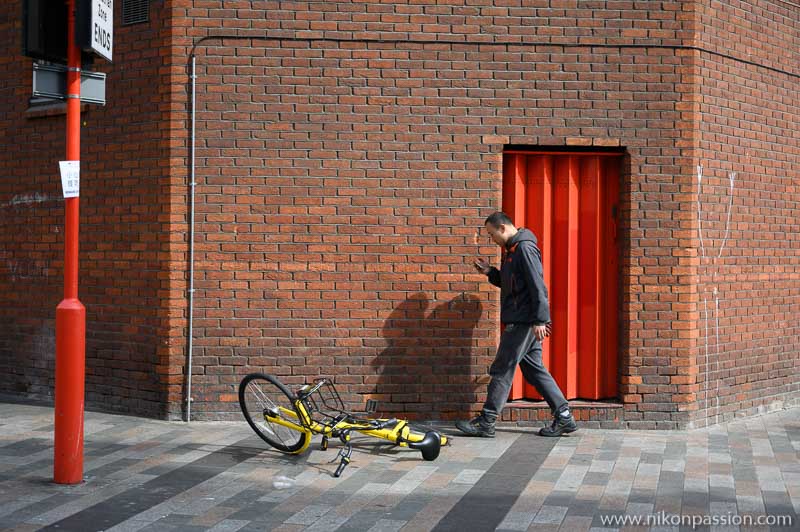 Nikon Z test 24-70 mm f/4 S: ISO 200 – 53 mm – 1/800 sec. – – f/4
But all this doesn't tell us if the Nikon Z 24-70 mm f/4 S suffers from deformation or distortion! Answers: yes, and yes. In barrel. Slightly, certainly, but nevertheless perceptible at all focal lengths.
Just as a little deformation at 24 and 28 mm is not surprising, at 50 and 70 mm the defect is a little more disappointing. Nothing prohibitive though, but if you like chalk line framing and perfectly straight lines (randomly, in architectural photography), you'll have to work a bit more in post-processing… or leave out the zoom.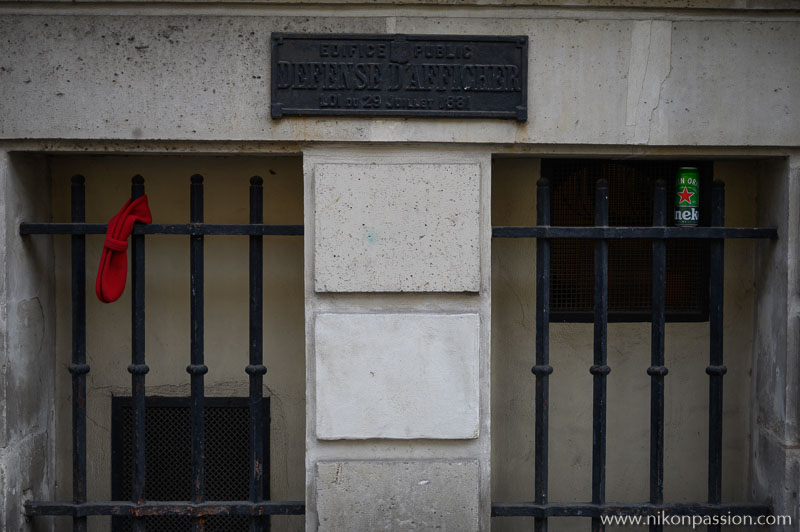 Nikon Z test 24-70 mm f/4 S: ISO 100 – 47 mm – 1/500 sec. – – f/4
Optical performance: sharpness and homogeneity
One of the advantages of constant aperture f/4 zooms is that their relatively low brightness at full aperture allows them to reach their full potential in terms of sharpness and homogeneity very quickly. This is the theory… which the Nikon Z 24-70mm f/4 S confirms in practice.
At all focal lengths, this zoom is fearless and flawless from f/4, while allowing you to play with sufficiently shallow depths of field if you feel like it (thanks to the 24 x 36 mm sensor).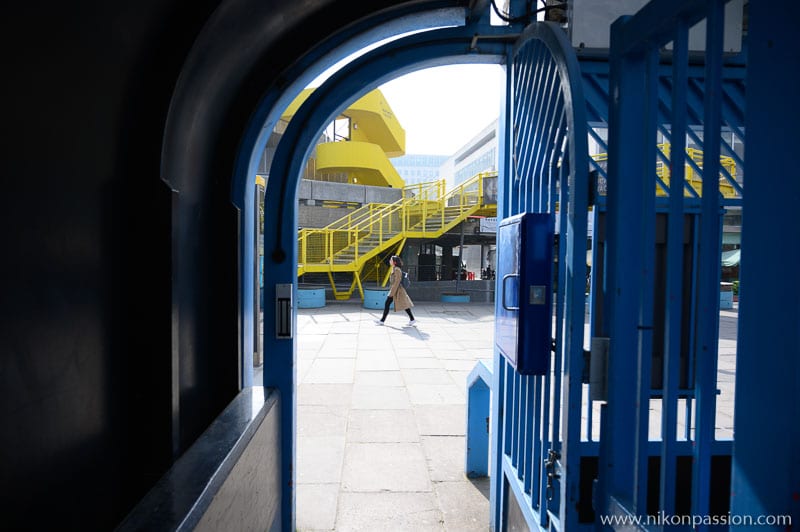 Nikon Z test 24-70 mm f/4 S: ISO 200 – 24 mm – 1/800 sec. – – f/4
On a Nikon Z 6, this 24-70mm base is therefore quite formidable and will perfectly feed every pixel of your image, from the centre to the edges. The optical engineers at Nikon have done a really good job, and such a level of homogeneity and sharpness would almost be surprising for a zoom lens of this type.
This guarantees you a constant rendering whatever the focal length and aperture used and a certain peace of mind in the field since you will no longer have to torture your mind wondering what is the best combination of focal length and aperture to get the best possible shot. All you have to do is concentrate on framing and depth of field management. This may almost sound obvious, but it doesn't hurt to remind yourself of it.
Optical performance: color rendering and chromatic aberrations
With this Nikon Z 24-70 mm f/4 S, Nikon remains true to its reputation and its excellent mastery of colorimetry: it's neutral, totally neutral, surgically neutral.
Bad tongues will say that it lacks a bit of character, but on the other hand it means that you can do pretty much what you want in post-processing without fear of color drift.
Nikon Z test 24-70 mm f/4 S: ISO 200 – 24 mm – 1/1000th of a sec. – – f/4
The icing on the cake: this lens does not suffer from chromatic aberrations. Of course, if you're looking for the little beast by confronting it with very complicated situations (such as very strong contrasts with fine details, for example branches in backlight) you will create chromatic aberration, but this will also be the case with any lens, even the very, very high-end ones.
Optical rendering: depth of field
With its maximum aperture of f/4, you won't be able to achieve depths of field as shallow as with a zoom lens opening at f/2.8, let alone a fixed focal length opening at f/1.4. That makes sense. But thanks to the magic of the 24 x 36 mm sensor, you'll still be able to pleasantly isolate your subject from the background, especially at the 70 mm position. That's enough to create beautiful portraits with just the right amount of background blur.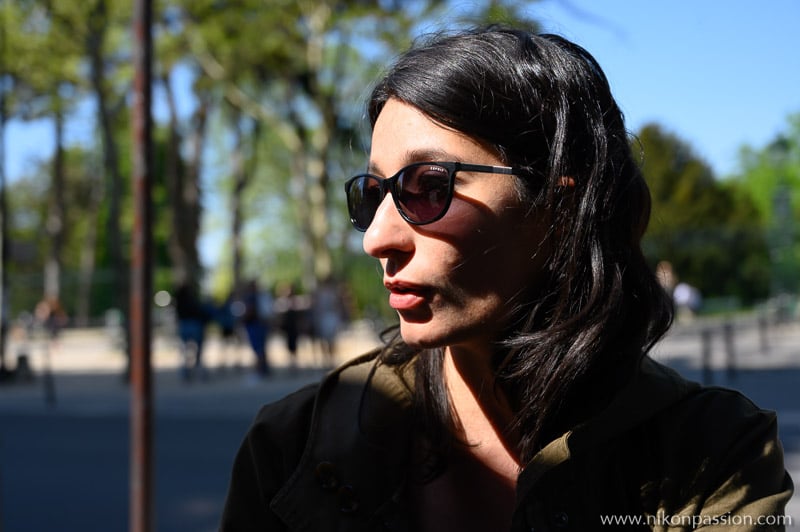 Nikon Z test 24-70 mm f/4 S: ISO 200 – 47 mm – 1/1600th of a sec. – – f/4
The bokeh is a bit hard (the circular diaphragm has only 7 slats), less velvety than on dedicated fixed focal lengths, but still pleasant.
At the end of the day
The Nikon Z 24-70 mm f/4 S may interest you if :
you switch to the 24 x 36 mm hybrid at Nikon: take advantage of this opportunity to acquire this zoom kit!
you want a versatile, light and efficient first lens,
you want one zoom to do it all,
you want equipment with reduced space requirements,
you don't need (and/or budget) a constant f/2.8 zoom.
The Nikon Z 24-70 mm f/4 S will be of less interest to you if :
you mostly practice photography in low light and need the extra brightness of an f/2.8,
you're not ready to make any concessions on vignetting and deformation.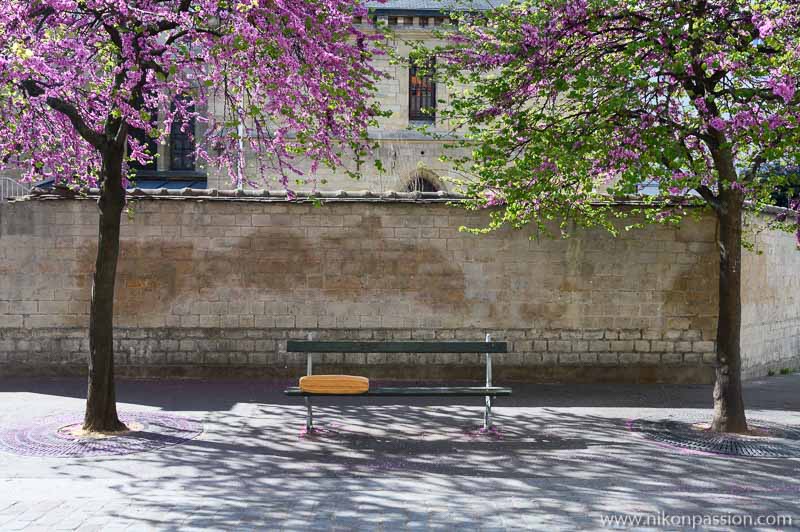 Nikon Z test 24-70 mm f/4 S: ISO 200 – 35 mm – 1/160 sec. – – f/8
Images taken during this Nikon Z 24-70mm f/4 S test are available in full resolution on Flickr :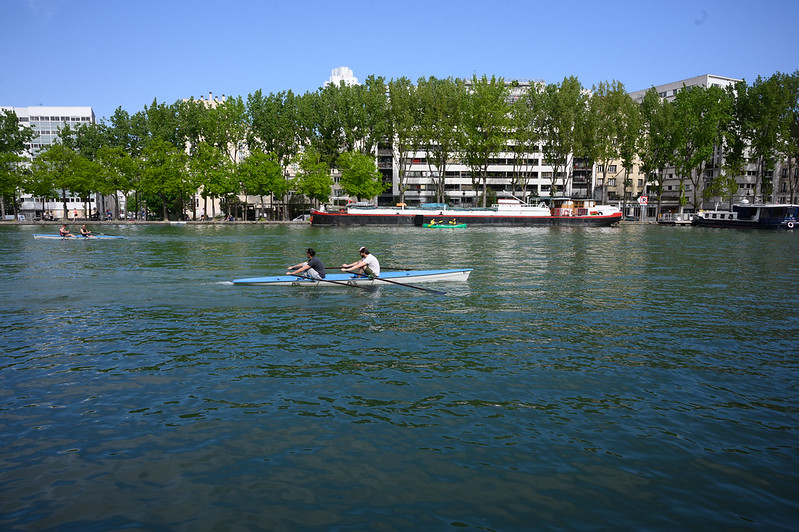 "He's very small but he's so big! "The conclusion of this test could be found in this one teasing slogan that the marketing department wouldn't spit on. However, it must be objectively acknowledged that this is true.
For its first cross-standard zoom lens for its 24 x 36mm sensor Z-hybrid, Nikon has squared the circle: to offer a lightweight, versatile, efficient, quiet zoom lens with excellent optical performance, all without falling into the usual pitfalls of a construction, AF motor or cheap grip.
Of course, it is perfectible, especially with its vignetting and perceptible deformations, but nothing dramatic. You can adopt it with your eyes closed!
As for those who would think that "f/4 is not enough", let's face it: it's quite enough in most cases, even in low light conditions, as the stabilization of the body and the excellent high-sensitivity performances of Nikon Z bodies allow to compensate this relatively "small" aperture which is, after all, only one diaphragm less than the most prestigious f/2.8. Then, if it really is an impassable psychological barrier, the Nikon Z 24-70mm f/2.8 S comes along. But it's not the same size, nor the same budget…
This 24-70 mm zoom lens at the best price at Miss Digital
This 24-70 zoom at the best price at Amazon