You want to make beautiful pictures without spending more money on equipment? Here is a series of simple tips to get there. They require no expense and can be implemented whatever your level.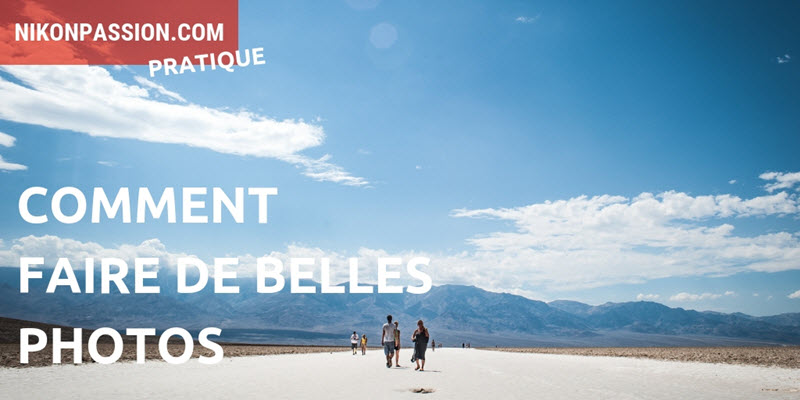 You're tired of telling yourself that your photos aren't up to your expectations. You have invested in a recent, high-performance, expensive camera, but in the end you don't get the results you expected.
You've often tried to do better, you've bought a practical guide, you've followed photo tutorials but without success. You've gotten to know your SLR or hybrid a little better but you're still not satisfied.
Beware of wrong solutions
You may have tried to follow the advice of 'those who know…But they don't always know more than you do, or their explanations are not always clear.
You may also have spent time analyzing other people's photos, EXIF data, in detail, but that doesn't help. When you look at a painting, you don't ask the painter which brush and which brand of paint he used.
You may have even tried to change cameras or lenses thinking it would make you feel better. But it doesn't. Maybe it's even worse…
My example
When I started in photography, I assimilated quite quickly how my camera works (a Nikon F601). But my photos were not at all the ones I was hoping for.
I was taking good pictures, making good memories with my loved ones but nothing more. No photo that deserves to be shown beyond the family circle. And I questioned many technical choices because the technique is reassuring, it's concrete.
Until one day I finally realized that I was wrong and that it was a mistake to be interested only in technique. That if mastering the technique tended to reassure me, it blocked my approach. I was missing out on many (beautiful) photos without seeing them. I then changed my approach.
To make beautiful photos you need to know the basics of photography, the simplest ones. But not too much. Otherwise you'll get lost.
I have listed below the advice that I think is most relevant. This is the list that would have helped me move forward when I started, and that I ended up doing. These tips apply regardless of your equipment, even if you use a smartphone or compact.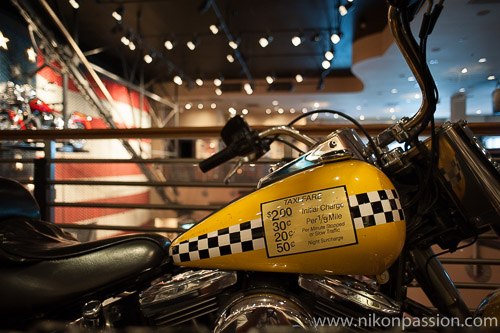 I used the artificial light here to highlight the tank and the chrome in the foreground…
When we think of 'available light', we often think of natural light, that of the sun. But it can also be artificial sources of light: a light bulb, city lighting, a car headlight, etc.
Don't try to make your life more complex than it already is. The solution doesn't require the purchase of a highly advanced flash, a remote control system, cables or other supposedly miraculous accessories.
Use the light you have at your disposal at the time of shooting and play with it.
By positioning yourself correctly in relation to this light, you will take better pictures than you would with all your accessories.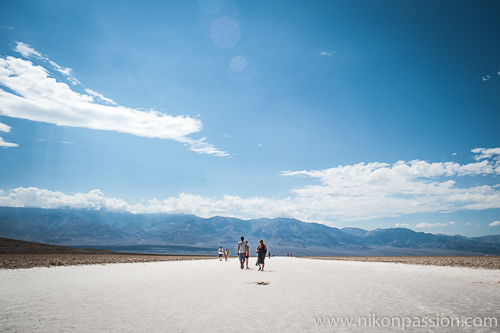 By bending down, I wanted to give this desert landscape an even greater dimension… while recalling the human dimension with this couple of tourists in the center of the picture…
Composition is the art of ordering the different elements that will be in the photo.
Look through your camera's viewfinder and ask your subject to move.
Move if the subject is fixed. Integrate an element of the decor or remove one, pay attention to heads and feet cut off.
You will give your portraits a different look by shifting the subject a little. Or sublimate a landscape by moving around or bending down. This is even more important with a camera that has little or no depth-of-field capability and precise focus (compacts for example).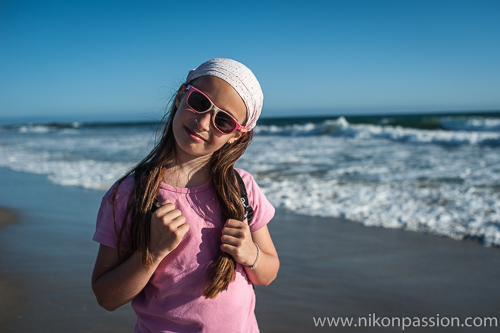 By positioning my daughter in front of the sun, I got the rendering I wanted while having a blue sky in the background that sets the tone for the photo.
If you are photographing a person with the sun in front of you, chances are this portrait is not the most pleasant to look at. Backlight, flare effect, pronounced shadows will serve you badly. You can get away with it (find out how) but it's easier if you're just starting out.
Always put the sun behind you.
You will get a more harmonious sky, a more pleasant image without areas that are too white or too black. The light measurement of your camera will react better and the result will always be better. Take the picture right away, however, as your subject may not appreciate having the sun in his or her eyes.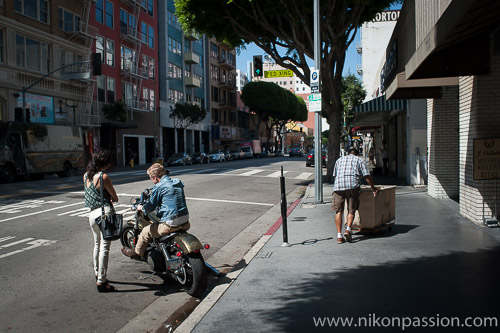 While walking I saw the transporter with his cart arriving and the young woman approaching the biker in full light, the scene lasted only for a few moments.
By observing, imagining, sometimes provoking you will bring to your photos that little extra that makes the difference.
Anticipation is one of the secrets of the best photographers.
If the decisive moment is not always easy to capture, know that there are plenty of other moments within your reach to make the beautiful pictures you see in others.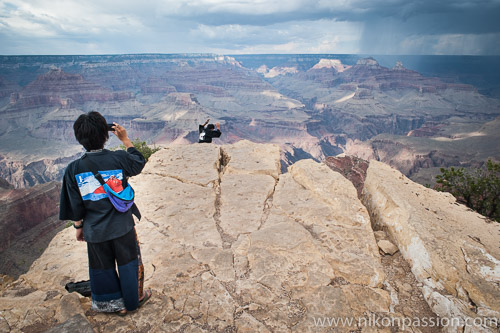 As my camera is still set to a fairly fast speed and a rather small opening, I was able to capture the jump of the character in the background without changing anything to the settings
You will never be able to capture certain scenes if you first set up your camera before shooting.
You should have prepared your shot in advance so that you do not have to change the settings at the last moment.
At most, change the aperture or shutter speed with a quick tap of the shutter speed dial, but don't spend several minutes changing the various settings in the menus, the picture will be right in front of you.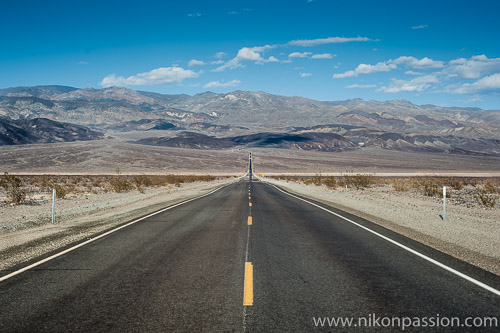 In the middle of a roadtrip, it's all about the road. Nothing else must interfere with the composition.
When I comment on a photo, I very often ask the author the following question: "what is the subject? ». Because the whole is not clear, the frame is loaded, the subjects overlap or the frame is empty with a small subject in the distance.
In photography the most is the enemy of good. Keep it simple.
When you frame, isolate your subject, remove all interfering elements from the field. It is important to show one subject and one subject only until you have mastered the art of composition.
By memorizing these few principles, you will make photos differently, forgetting about technique to develop your creativity.
We are all creative but we too often miss beautiful pictures by trying to make the shooting technical. The recent cameras are all efficient, even the cheapest, they allow us to get away from the technical side but we too often forget it.
It's often a little something that makes a picture look good or not. Not all your photos will become masterpieces thanks to these photo tips. But a few successful photos per shoot and it's already a great progression you'll be proud of.
The more fun you have making beautiful pictures, the more you will make because success always comes with practice! So you try?
QUESTION : Do you also find that your photos lack originality ? What hinders you to do better?