In the series " any photographic system must have such and such an optic "Nikon was required to accompany its standard Nikkor Z 24-70 mm f/4 S Translucent Zoom lens with a wide-angle zoom lens. In this Nikkor Z 14-30 mm f/4 S test, you will discover why the classic companion would have been a 14-24 mm and why it is not.
Taking advantage of the more modest f/4 aperture, the yellow house preferred to turn this relatively low lightness into an advantage by offering a wide-angle zoom with a wider focal range. This is how the Nikkor Z 14-30mm f/4 S came into being.
This 14-30 mm zoom at the best price at Miss Digital
Nikon may be a good student, but it was said that with its Z system, the manufacturer would take the opportunity to think outside the box. With this Nikon Z 14-30 mm f/4 S, home opticians are almost going for originality, since after all, on reflex, this focal range is not completely unknown.
For example, the AF-S Nikkor 16-35 mm f/4G ED VR and the slightly older AF-S Zoom-Nikkor 17-35 mm f/2.8 IF-ED are already available in F-mount, while competitors have the Tamron SP 15-30 mm f/2.8 Di VC USD G2 and the Tokina Opera 16-28 mm f/2.8. But point of strict equivalent in terms of focal range and aperture.
On the hybrid side, among the competitors (actually Sony), there is indeed a Vario-Tessar T* FE 16-35 mm f/4 ZA OSS but what it gains in the higher focal lengths it loses in the wide angle. And if there is one area where every millimetre counts, it's in this one.
So we could have expected, as previously suggested, that Nikon would accompany its Nikkor Z 24-70 mm f/4 S with a Nikkor Z 14-24 mm f/4 S, just to stick to the "canonical" duo (no pun intended), but in the end it is not.
Why is that? Probably so as not to deprive wide-angle enthusiasts of a slightly more "normal" focal length which, if necessary, could almost replace a 35 mm, allowing once on the field to erase the frustration of saying "damn, I'm a little too short".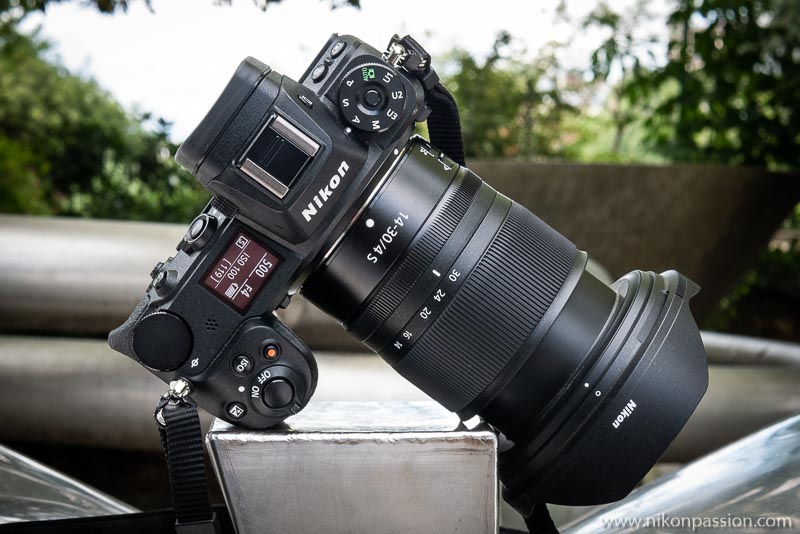 Actually, that's pretty good. Even if these two f/4 zooms overlap slightly and between 24 and 30 mm make duplicates. This will reduce the situations where changing lenses would be required and, by the same token, the intrusion of dust on the sensor, one of the drawbacks of using hybrids, in which the sensor is more exposed to the assaults of nature than in an SLR, protected by the mirror and the mechanical shutter.
The Nikkor Z 14-30mm f/4 S, which was priced at 1449 euros (incl. VAT) at the time of its launch, is the only Z-mount lens to date that can go under the 24mm mark. Well, actually, to be completely accurate, Samyang does offer a 14mm f/2.8 in Z-mount, but this one is manually focused (and costs, by the way, "only" 469 euros.) All in all, while waiting for the Nikkor Z 14-24mm f/2.8 S which is planned for 2020 at best, you'll have to pay a very high SMIC to enjoy the joys of the wide angle autofocus in native Z-mount.
And the question you are all waiting for, for which you are here: is the game, or at least the investment, worth the candle?
If you already own the Nikkor Z 24-70 mm f/4 S and feel a little cramped at 24 mm, that you can't do without autofocus, the Nikkor Z 14-30 mm f/4 S is the only option available to you at the moment. Unless, of course, you want to fit a wide angle F-mount lens to your brand new Nikon Z 6/Z 7 Hybrid via the FTZ ring.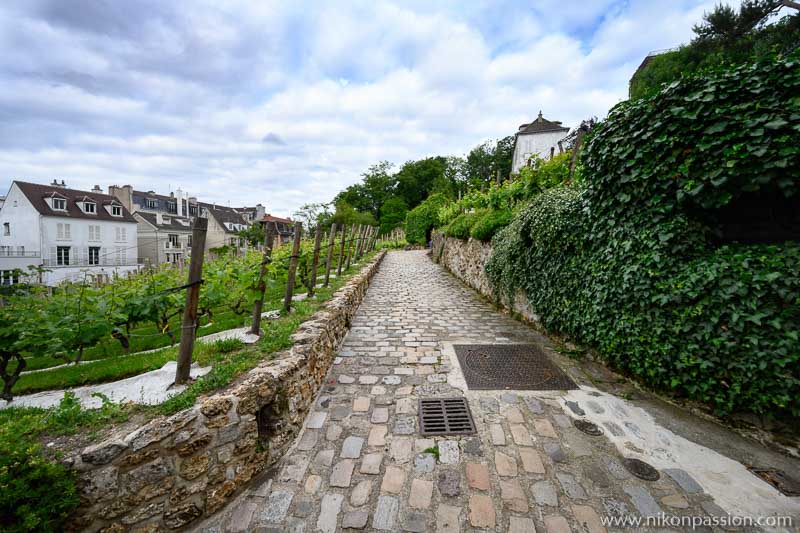 Nikkor Z test 14-30 mm f/4 S: 14 mm – 1/640th – f/5.6 – ISO 400
Each photographer has his motivations to desire very wide angle: landscape photography, architecture, interior photography with little hindsight, or just the sadistic desire to make portraits distorting many, many faces.
We will never repeat how wide angles make faces look bigger (what smartphone selfie enthusiasts discover at their expense, but that's another debate.).
Quality of construction
Unsurprisingly, the Nikkor Z 14-30 mm f/4 S is in line with the aesthetics and quality of the Nikkor Z 24-70 mm f/4 S, Nikkor Z 35 mm f/1.8 S and Nikkor Z 50 mm f/1.8 S already tested.
This means that it benefits from an attractive quality of construction, a smooth black barrel, and numerous seals, including one at the mount level, to protect it from dust and humidity infiltration between the lens and the body.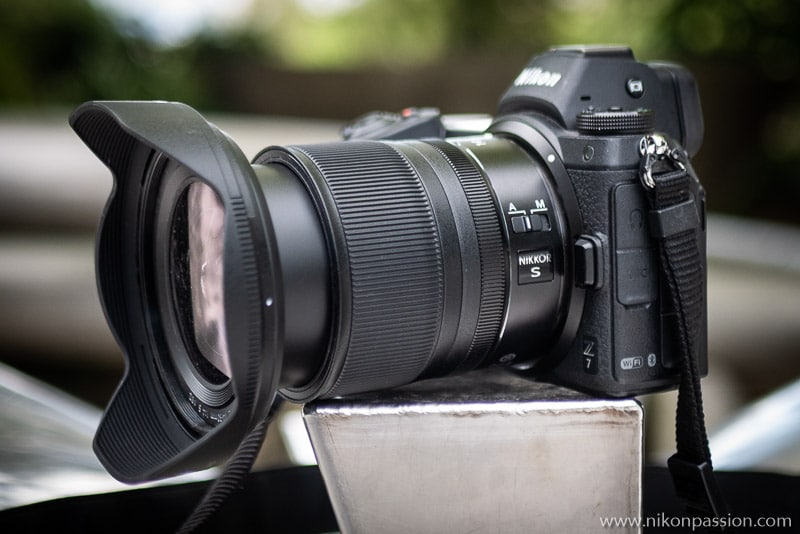 Understand also that on the side of ergonomics you will have to be satisfied with the union minimum: a zoom ring, a focus ring, an AF/MF switch, no optical stabilization (since the cases for which it is intended are stabilized…) and then basta.
The sun visor is surprisingly short for a wide angle. The lens uses 82 mm diameter filters which, good news, will be the same filters you can use on your Nikkor Z 24-70 mm f/2.8 S. But not the Nikkor Z 24-70 mm f/4 S which uses 72 mm filters.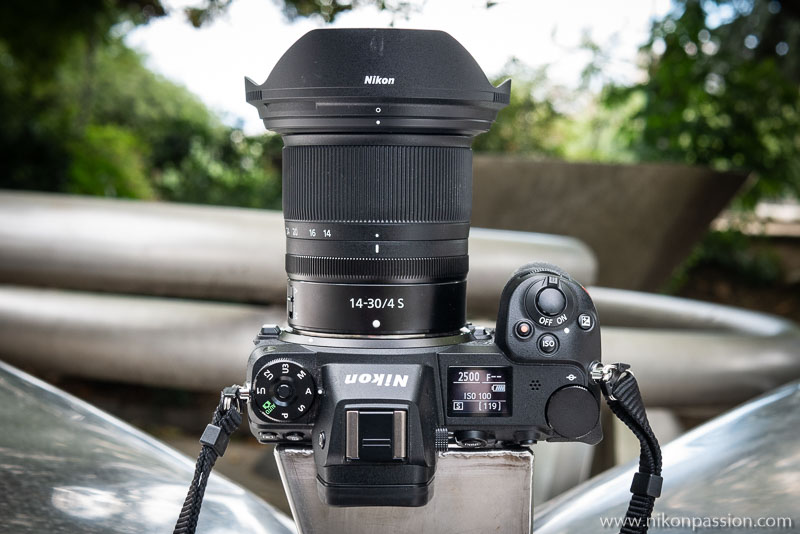 the Nikkor Z 14-30 mm in retracted position
The lens weighs 489 grams for a length of 85 mm in the retracted position. The grip is very pleasant and, when mounted on a Z-hybrid, the whole thing is very balanced.
Handling and autofocus
Which is nice with the ergonomic sobriety of these Nikon Z lenses (with few exceptions), is that there's not much to tell other than to write that it works, and quite well.
However, like its fellow Nikkor Z 24-70 mm f/4 S, the Nikkor Z 14-30 mm f/4 S is retractable so it takes up less space in your camera bag. We found a slightly less pronounced notch than on the 24-70 f:4, so a looser hairline, but nothing really nasty or crippling.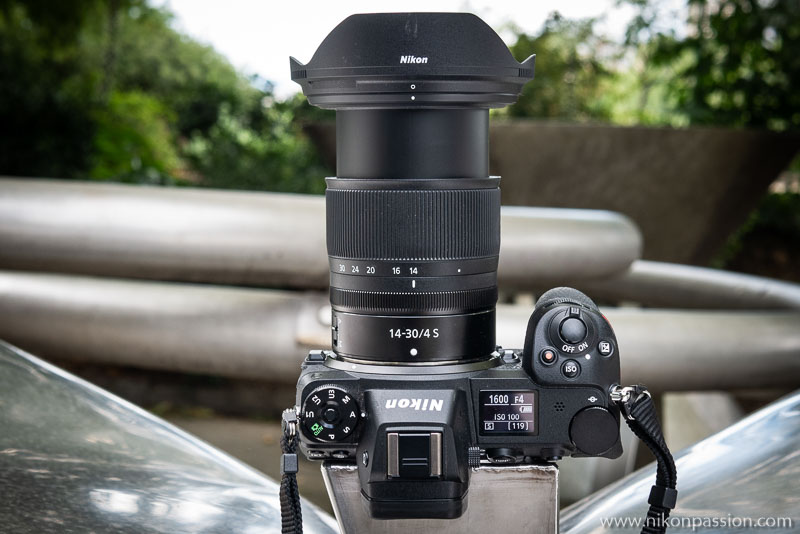 the Nikkor Z 14-30 mm in 14 mm position
the Nikkor Z 14-30 mm in 30 mm position
We tested the Nikkor wide-angle zoom lens on a Z 7 body equipped with firmware 2.0. With its 93% autofocus coverage, the Z 7 is a valuable ally for this kind of lens that sees wide to very wide, and with which it is easy to get the subject off-center.
The great depth of field generated by the short focal lengths combined with the relatively small apertures is rather an advantage since the focusing does not need to be very precise, which saves a little time.
The good old technique of central collimator and "lock-shift" is as practical in use as the use of multiple collimators, especially if you're the kind of person who doesn't rely on automatisms.
During the day, everything goes well, but at night, on the other hand, the autofocus module still slips a little despite the firmware update and can get into trouble in situations of great darkness with occasional bright spots.
In any case, whatever the shooting conditions and situations, the autofocus motorization is, as with all Nikkor Z lenses in the S line tested so far, perfectly silent and free of vibration.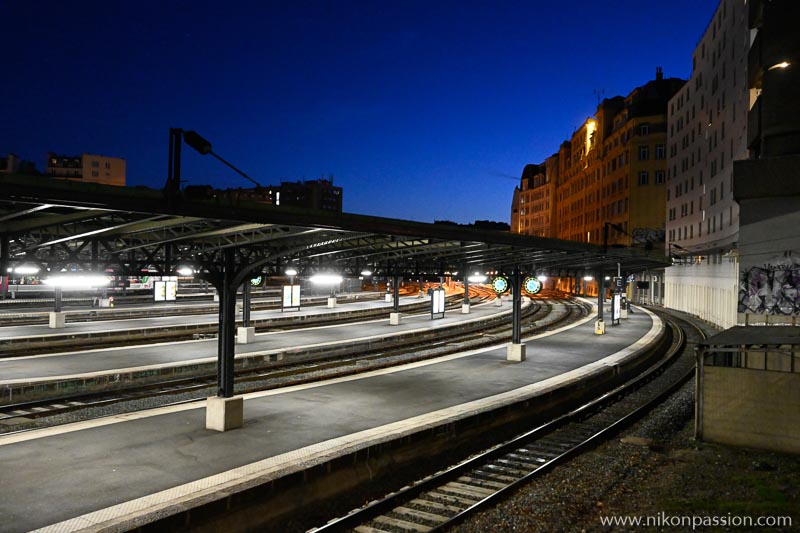 test Nikkor Z 14-30 mm f/4 S: 30 mm – 1/50th – f/4 – ISO 10.000
Stabilization
The debate continues to rage and is not about to stop: is it or is it not necessary to stabilise wide-angle lenses?
Nikon has therefore clearly chosen its side and deprives the Nikkor Z 14-30 mm f/4 S, like its S-line counterparts, of any optical stabilisation. This is not very serious considering the fact that the cameras themselves have stabilized sensors. You can therefore photograph up to a quarter of a second freehand in the 14 mm position without much trouble and with peace of mind.
In fact, the greatest difficulty will not be to have sharp freehand photos but rather to have perfectly horizontal photos. This is one of those situations where the lightness of the hybrid package is to its disadvantage… and where the 45 MP of a Z7 allows a comfortable margin of maneuver when it comes to post-processing images.
Optical performance: deformation and distortion
Distortion is second nature in wide-angle lenses, and this is also what makes them so appealing, especially when it comes to accentuating perspectives, which is why the Nikkor Z 14-30 mm f/4 S is very playful between 14 and 20 mm.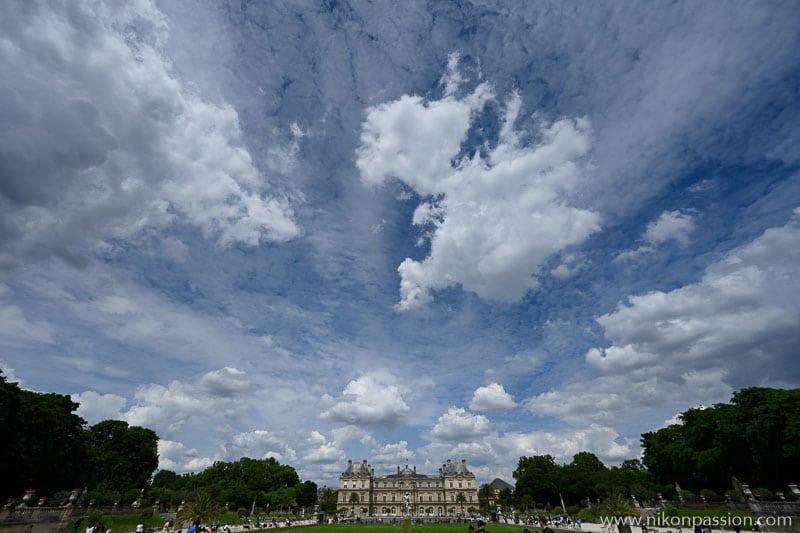 test Nikkor Z 14-30 mm f/4 S: 14 mm – 1/6,400th – f/6.3 – ISO 320
In terms of deformation, we should rather talk about volume anamorphosis, it's always a nice little twist to slip into social dinners.
The latter (anamorphosis) is, inevitably, very marked at 14 mm, with corners that run far outwards: depending on the situation, this can create a comic effect (the passers-by in the corner of the picture who seem to be completely bent over…) or on the contrary a disastrous effect (the faces that lie down Alien-style.).
To be manipulated with tact and parsimony, therefore, on human subjects, but also on static subjects for example in architectural photography.
The Nikkor Z 14-30 mm f/4 S suffers from a slight bearing deformation at 14 mm, which then disappears quickly when zooming. As mentioned above, you will have to pay close attention to your horizon line and receding lines, which will then be exaggerated the shorter the focal length of the shot.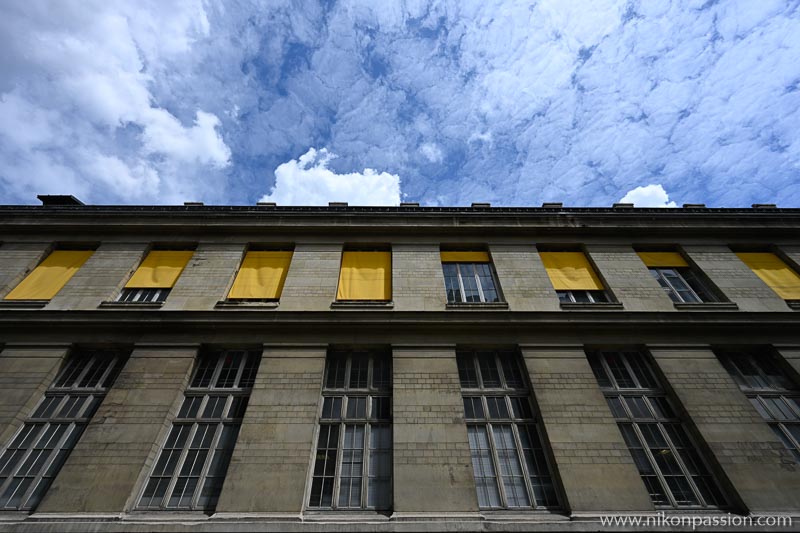 Nikkor Z test 14-30 mm f/4 S: 14.5 mm – 1/1,600th – f/8 – ISO 320
On the other hand, where this zoom impresses as much as it reassures is that there is very little, if any, distortion of straight lines: horizontal, vertical and diagonal lines remain straight and do not bend. The dual optical and software correction works wonders.
Optical performance: pitted, homogeneity and vignetting
Another area in which this dual optical and software correction works wonders is the sharpness and homogeneity throughout the field.
Nikon has said it over and over again: the Z-mount with its numerous electronic contacts – 11 in total, 3 more than the F-mount – allows the camera and lens to exchange even more information, and even faster.
For optical engineers, this is a blessing because it "simplifies" the formulation of lenses and corrects any defects in software rather than hardware, ultimately leading to lenses that are lighter, more compact, less complex and less expensive to produce. And that's a win-win situation for the photographer/customer/end user.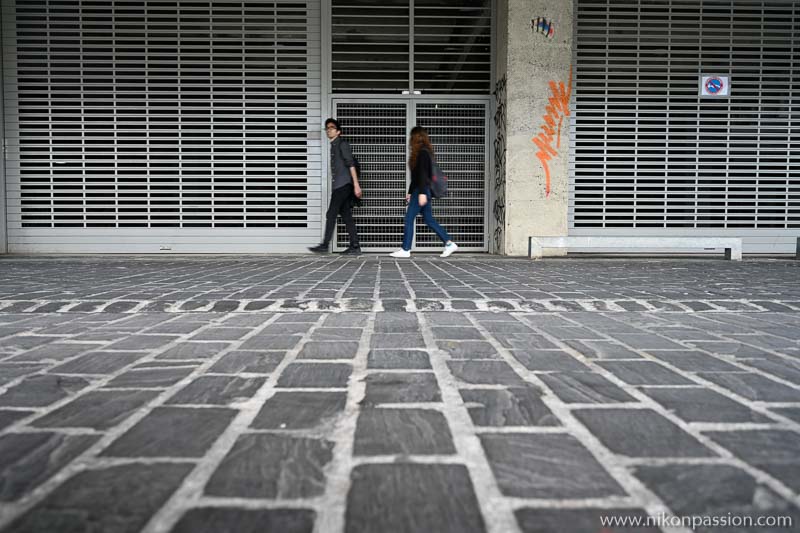 Nikkor Z test 14-30 mm f/4 S: 24 mm – 1/40th – f/4 – ISO 100
This symbiotic operation is even more obvious with the Nikkor Z 14-30 mm f/4 S than with all other lenses in the S series tested so far (the two fixed focal lengths 35 mm and 50 mm f/1.8 as well as the 24-70 mm f/4 standard lens). This is particularly striking in terms of sharpness, homogeneity and vignetting.
Vignetting is barely noticeable (and then again, you have to like to split hairs). For a wide-angle zoom, it's totally bluffing!
But it is in terms of stitching and homogeneity that the contribution of software correction is the most decisive. To do this, simply compare any image in its NEF version and its JPEG version (both directly from the camera body).
If the NEF is already very beautiful from the origin, the JPEG processing allows to gain clearly in the extreme corners, by playing on the micro-contrast and the accentuation. At the same time, JPEG processing allows to correct the rare chromatic aberrations. One would almost come to appreciate photography only in JPEG, reserving the use of NEF for really complicated lighting conditions… but it would be sacrilege to write it.
On our test Nikon Z 7 and its more than 45 Mpx, the Nikkor Z 14-30 mm f/4 S comes out on top at all focal lengths.
Excellent at full opening, best results are obtained at f/5.6. However, from f/8 onwards, diffraction occurs, but it is only visible if one is very attentive. At all focal lengths, the sharpness and homogeneity are excellent, although between 20mm and 24mm the performance is slightly less than at the extreme focal lengths.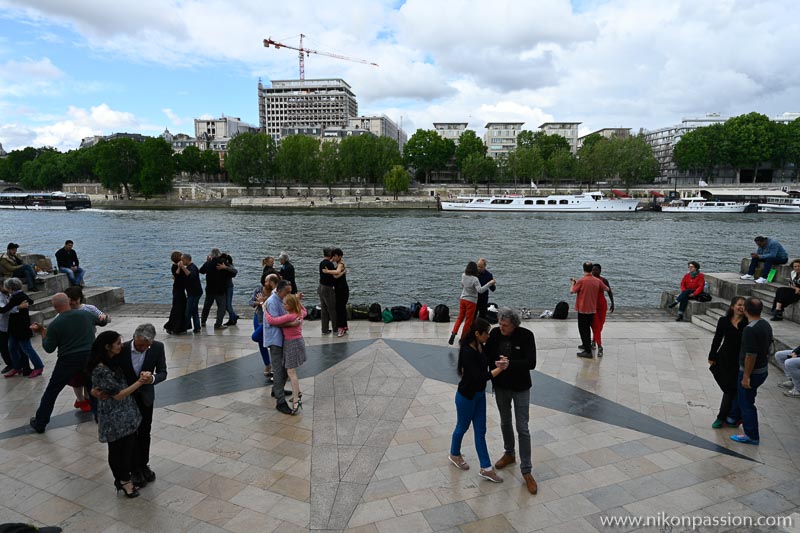 Nikkor Z test 14-30 mm f/4 S: 20 mm – 1/400 th – f/5.6 – ISO 100
Optical performance: color rendering and chromatic aberrations
As suggested a few lines above, it really takes very specific conditions to take this zoom at fault in terms of chromatic aberrations. You'll see some when very fine branches stand out on a very clear sky, but even these slight defects are easily corrected.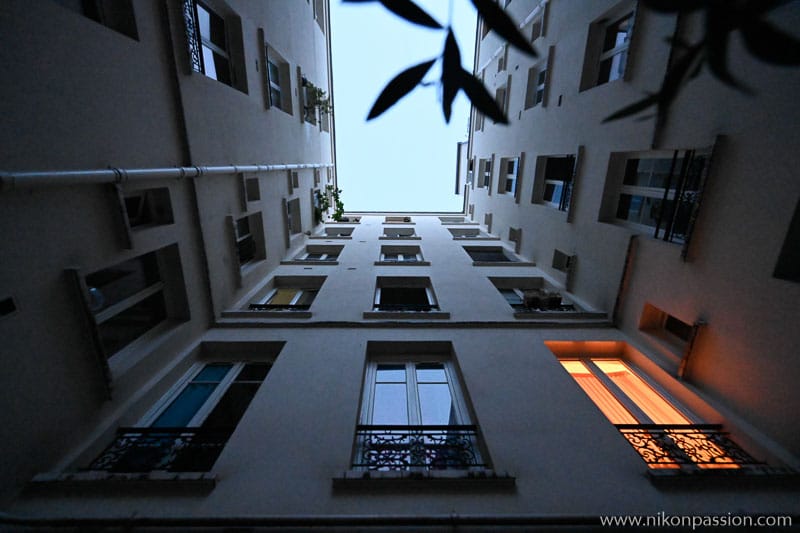 test Nikkor Z 14-30 mm f/4 S: 15 mm – 1/13th – f/4 – ISO 20.000
Colour rendering is in line with the other objectives of the lineage: very neutral, no frills, perhaps a little impersonal and surgical (it's a matter of taste), it will easily lend itself to all your fantasies in post-processing.
Let's mention in passing the excellent resistance to flare, even at a very wide angle: you really have to photograph a light source from the front, or in a very low position, to create a flare that, all in all, brings more poetry to the image than it degrades it.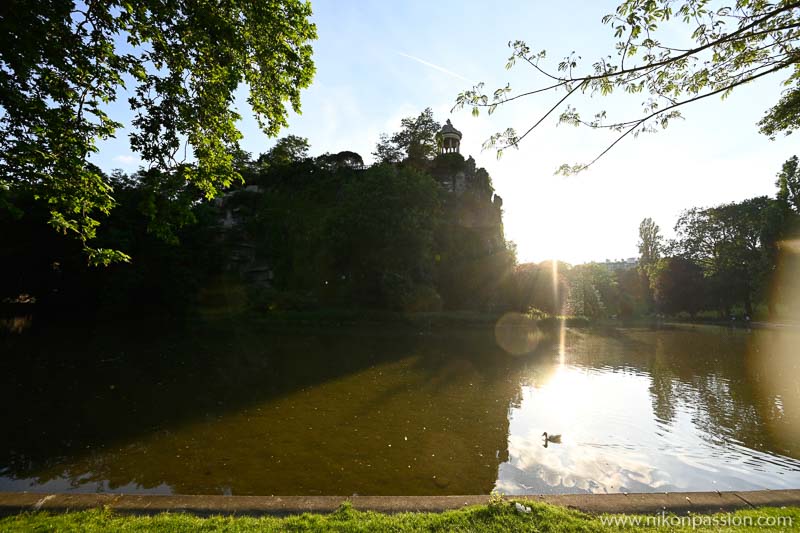 Nikkor Z test 14-30 mm f/4 S: 14 mm – 1/640th – f/5.6 – ISO 400
Optical rendering: depth of field
If it was already not easy to achieve a very shallow depth of field with the Nikkor Z 24-70 mm f/4 S, you have to assume that the exercise is even more difficult with its wide-angle companion. If you really, really want to have blurry backgrounds, you'll have to be tricky when getting very close to your subject.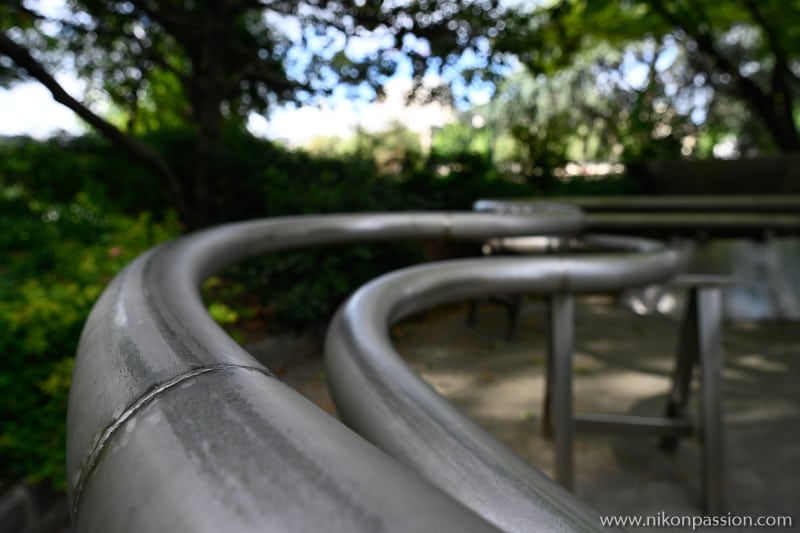 test Nikkor Z 14-30 mm f/4 S: 20 mm – 1/200 th – f/4 – ISO 100
The minimum focusing distance is 28 cm, at all focal lengths: an appreciable constancy. Nevertheless, with its circular diaphragm but with only 7 blades, the Nikkor Z 14-30 mm f/4 S will not be a king of the bokeh, and does not have the pretension of it anyway.
If you are absolutely looking for a wide-angle zoom allowing you to separate your shots, you will have to be patient and wait for the 14-24 mm f/2.8 in Z-mount (which should, therefore, arrive in 2020 if everything goes as planned).
The Nikkor Z 14-30 mm f/4 S may be of interest to you if…
you want a wider autofocus angle than the 24 mm in native Z-mount,
you wish to complete your 24-70 mm f/4,
you want a Nikon compact wide-angle zoom lens that takes up much less space than a wide-angle F-mount zoom lens fitted via the FTZ ring,
you're an avid photographer of architecture, landscape and street photography,
you don't have the patience to wait for the Nikkor Z 14-24 mm f/2.8 S,
you want a wide-angle zoom lens that's a little more versatile than a 14-24mm.
The Nikkor Z 14-30 mm f/4 S will be of less interest to you. if you mainly practice photography in low light and need the extra brightness of an f/2.8.
Find the photos taken during the test in full definition on Flickr :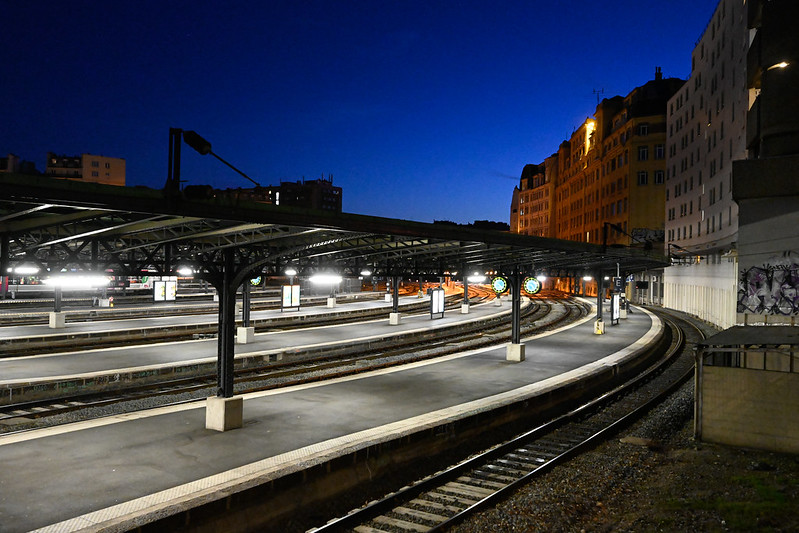 With this Nikkor Z 14-30 mm f/4 S Nikon makes an optical copy almost perfect: light, compact, almost optically perfect, strong pitting, no distortion, no vignetting, well constructed and equipped with many seals, quiet …
Finally, its only drawback is that it does not open at f/2.8 but, at the same time, it is like the Salute Port, it says on it that it opens "only" at f/4.
By opting for a 14-30mm range rather than the classic 14-24mm, this zoom has the good taste to offer a more than welcome addition to its versatility that will appeal to those who might find themselves a bit cramped with "only" 24mm as the longest focal length. And all this without encroaching on the Nikkor Z 24-70mm f/4 S.
Now, the most complicated thing is to find interesting pictures to do with it, and to frame it horizontally. But that's your business.
This 14-30 mm zoom at the best price at Miss Digital