Slightly more specialized and less suitable for wide shots than its recently evaluated 35 mm comrade, it is now the turn of the fixed 50 mm to undergo the NIKKOR Z 50 mm f/1.8 S test that we offer you here.
To accompany its first 24-70mm f/4 transtandard, Nikon has flanked it with two general-purpose fixed focal lengths with generous aperture (but not too much), which is designed to provide that extra specialization and brightness that the basic zoom does not have, while maintaining a certain versatility.
The result is the NIKKOR Z 35 mm f/1.8 S and NIKKOR Z 50 mm f/1.8 S duo, two "standard" fixed focal lengths that are close enough in spirit but differ enough in fact that the debate to choose one or the other becomes a matter of debate.
This goal at the best price at Miss Digital
This goal at the best price at Amazon
Test NIKKOR Z 50 mm f/1.8 S: Presentation and background
The NIKKOR Z 35 mm f/1.8 S is even more of a classic than the NIKKOR Z 35 mm f/1.8 S. The NIKKOR Z 50 mm f/1.8 S is destined to become a classic. We would even go so far as to say that it is set to become a must-have as the 50 mm f/1.8 " kit " has populated the history of photography (reflex) in order to constitute, for many of us, the first "basic" fixed focal length, both in digital and film.
However, don't be fooled by this historical connection: this NIKKOR Z 50 mm f/1.8 S is not a simple fixed focal length, nor is it cheap.
On the contrary, Nikon has taken care of the optical formula: with its 12 lenses, including 2 ED, 2 aspherical, some with nanocrystal coating, all divided into 9 groups and fluorine coating for the front, this NIKKOR Z 50 mm f/1.8 S has little to do with the Nikon AF-S NIKKOR 50 mm f/1.8 G (7 lenses in 6 groups, of which only one aspherical lens).
It is also much more modern than the Nikon AF-S NIKKOR 50mm f/1.4 G (8 lenses in 7 groups, no aspherical or ED lenses) !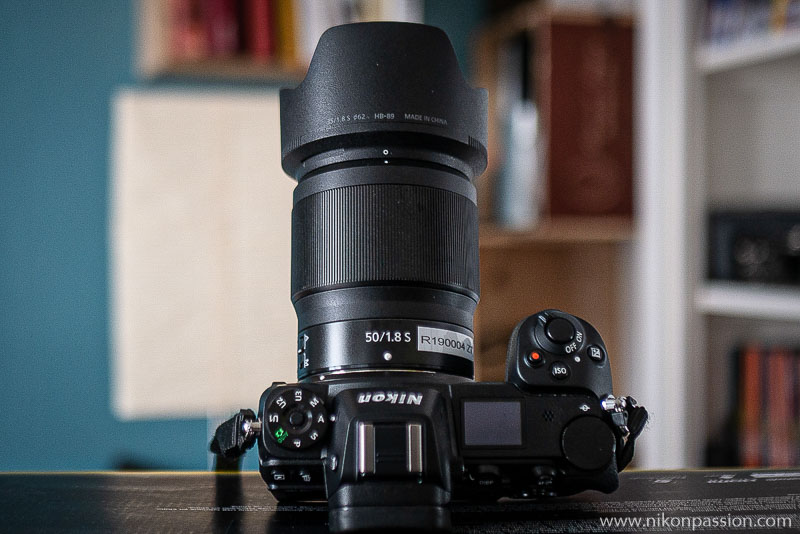 In contrast to its counterparts, this 50 mm hybrid has an electromagnetic diaphragm with 9 lamellae, where its cousins have only 7 lamellae.
On the other hand, at 679 euros (official price), the newcomer may be a bit expensive for a "simple" 50 mm f/1.8… but remains less pretentious than the Sony Zeiss Sonnar T* FE 55 mm f/1.8 ZA intended for the competitors Sony Alpha 7/9 and its almost 1,000 euros at its release.
Who is this NIKKOR Z 50 mm f/1.8 intended for?
This 50mm f/1.8 is designed for those who want a bright fixed focal length but who would find the 35mm a little too wide to prefer the tighter angle of view of a 50mm, more "Cartier-Bressonian" and better suited for portraiture. From the eternal "35 or 50 mm" debate for which photographers have been bickering for a century…
Let's project ourselves into the future. A 28 mm f/1.8 and 85 mm f/1.8 will be added to the fixed focal length range, and a 24 mm f/1.8 (note in passing the consistency of f/1.8) and a 50 mm f/1.2 (see list of upcoming announcements).
If you are reading this test at this time, then the choice of a 50 mm will have to be made according to other criteria than the simple default selection.
Question: why choose a 50 mm? Possible answers:
because it is THE legendary focal length used by the great street photographers who made history (even if, in fact, it was mostly pragmatism, as the 50 mm has long been the easiest focal length to get),
because in the trinity " wide angle + standard focal length + portrait optics " the 50 mm is well inserted between the 24 mm and the 85 mm (and for the blow, that falls well),
because with the same maximum opening, the 50 mm allows playing with shallower depths of field than the 35 mm. Did you say "bokeh"?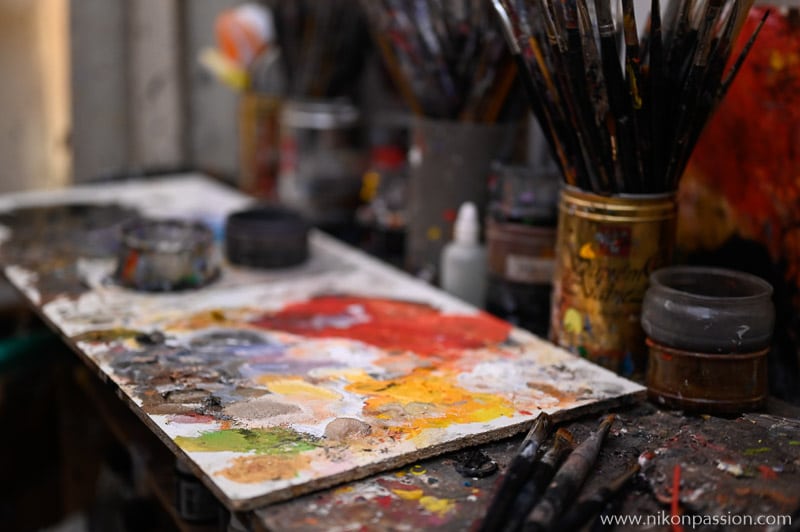 Test NIKKOR Z 50 mm f/1.8 S: ISO 1.600 – 1/4 sec. – – f/1.8
NIKKOR Z 50 mm test: Construction quality
What is striking at the carton outlet is that for a 50 mm f/1.8, this NIKKOR Z 50 mm f/1.8 S is really big. Very big: 76 mm in diameter, 86.5 mm long without the sun visor, 415 grams on the scale.
By comparison, the AF-S 50mm f/1.8G is only 52.5mm long and weighs only 185 grams, and even the Nikon AF-S 50mm f/1.4G with its 54mm length and 280 grams is a featherweight …
In fact, in terms of jig, the 50mm f/1.8 Hybrid is modeled after the Nikon Z 35mm f/1.8 S (unless it's the other way around), and it's likely that this is a deliberate attempt by Nikon to release its entire series of fixed focal length lenses opening at f/1.8 with very similar aesthetics and jigs. Which would be a good thing. The future will tell us if this hypothesis was the right one.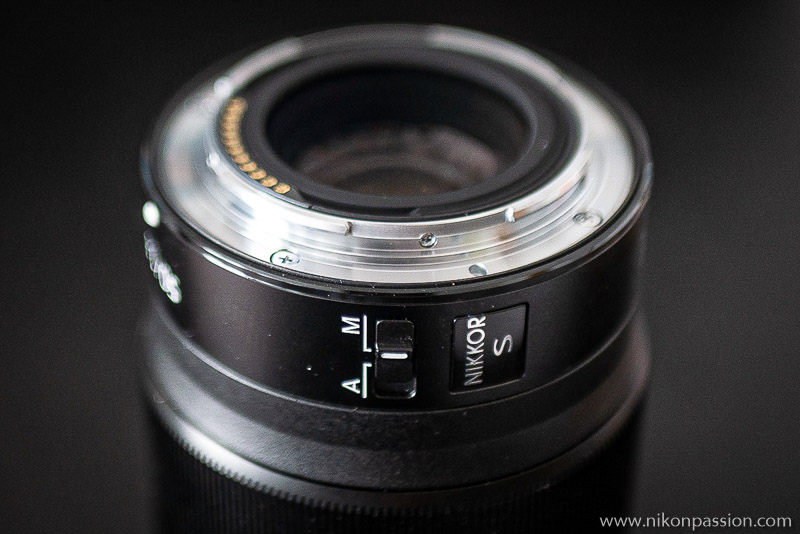 Still, like his brothers. NIKKOR Z 35 mm f/1.8 S and NIKKOR Z 24-70 mm f/4 S, the NIKKOR Z 50 mm f/1.8 S has a flawless construction quality. It's beautiful, it's simple, everything fits perfectly, it's pleasant to handle, and a whole bunch of O-rings inside and outside (at frame level) are there to prevent the ingress of dust and water. In short, a nice little family clean on it and without any glaring flaws.
Handling and autofocus
Re-re-belotte: you're gonna get to know the song. NIKKOR Z S-series lenses are as well built as they are boring to hold: apart from the wide focus ring and AF/MF switch, there's still nothing to get your teeth into. No infinity stops, no stop at 40 cm (the minimum focusing distance), no distance graduation, no small monitor, no aperture ring, and above all no stabilization. To put it politely, "it's sleek and sober". To put it another way, "it's boring and not really exciting". We warned you: you know the drill.
The melody hardly changes as far as autofocus is concerned: still as quiet as ever, it is nevertheless slightly slower and less discriminating than on the 35mm f/1.8, the fault lies with the lower depth of field, but also with the algorithm. By the way, note that the lens was tested on a Z6 before the mid-May firmware 2.0 update, supposed to improve the accuracy and speed of the autofocus, so take these comments with a pinch of salt.
However, what will not change is that focusing is still done by moving the lenses internally, which does not change the external appearance of the lens. This may be important if you use polarizing or gradient filters.
Stabilization
There is some debate, but for a 50 mm, optical stabilization is starting to be interesting, especially if it can be combined with sensor stabilization. Here, still no optical stabilization, Nikon trusts the 5-axis stabilization of its sensor, and rightly so. This will allow you, with a little practice, to photograph freehand, between 1/10 and 1/20 s.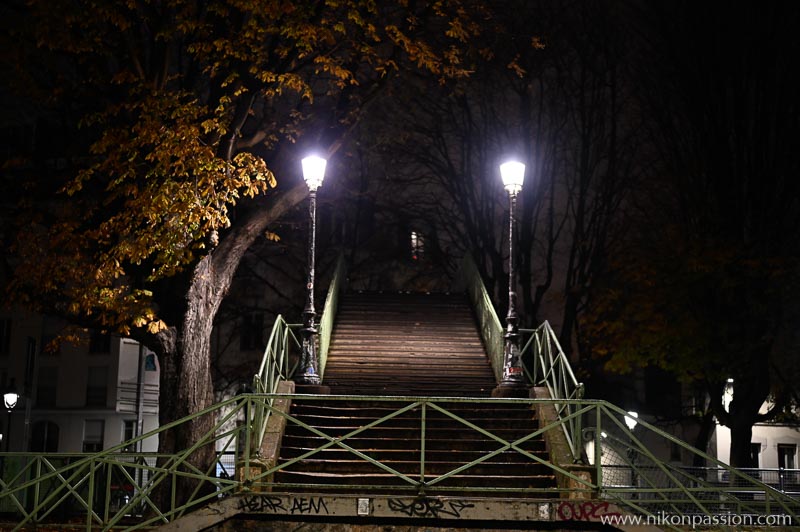 Test NIKKOR Z 50 mm f/1.8 S: ISO 1.000 – 1/20 sec. – – f/1.8
Optical performance: vignetting
Although electronically corrected by the housing, the vignetting of the NIKKOR Z 50 mm f/1.8 S remains very marked up to f/2.8 and still perceptible up to f/4.
From a theoretical point of view, this is probably the only real flaw in this objective. From an aesthetic point of view, it gives it a certain charm since the vignetting allows to close the image and to accentuate this "look" specific to the 50 mm. In any case, thanks to the magic of post-processing, you can easily correct this vignetting if it bothers you.
Optical performance: deformation and distortion
Still, it would take quite an industrial accident to come up with a distorting 50 mm in 2019, especially when two aspherical lenses are used in its formula. As a result, you'll be happy to know that the NIKKOR Z 50 mm f/1.8 S suffers neither deformation nor distortion: an easy contract to fulfill, but a contract fulfilled all the same.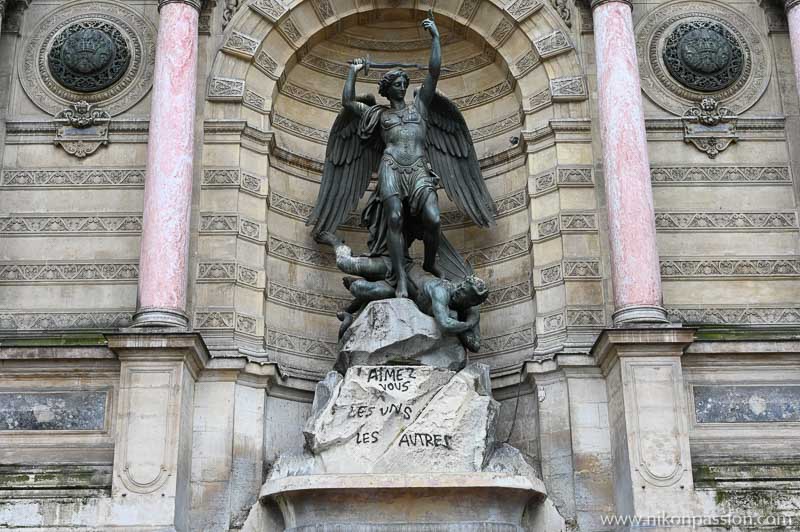 Test NIKKOR Z 50 mm f/1.8 S: ISO 400 – 1/640 sec. – – f/5.6
Optical performance: homogeneity and flare
Fairly soft at full aperture, the NIKKOR Z 50 mm f/1.8 S achieves a good level of piqué by closing slightly at f/2 (one third less diaphragm) and becomes really excellent at f/4. A rather classic behaviour for a 50 mm f/1.8.
The same goes for homogeneity: you will have to close a few diaphragms, starting at f/5.6, so that the edges reach the center, at least if you are uncompromising on sharpness. Because what is interesting with this NIKKOR Z 50 mm f/1.8 S compared to its cousin NIKKOR Z 35 mm f/1.8 S, is that these small defects give it character and a little more soul in the image. While keeping the seriousness of the series, which is confirmed by the perfect control of the flare.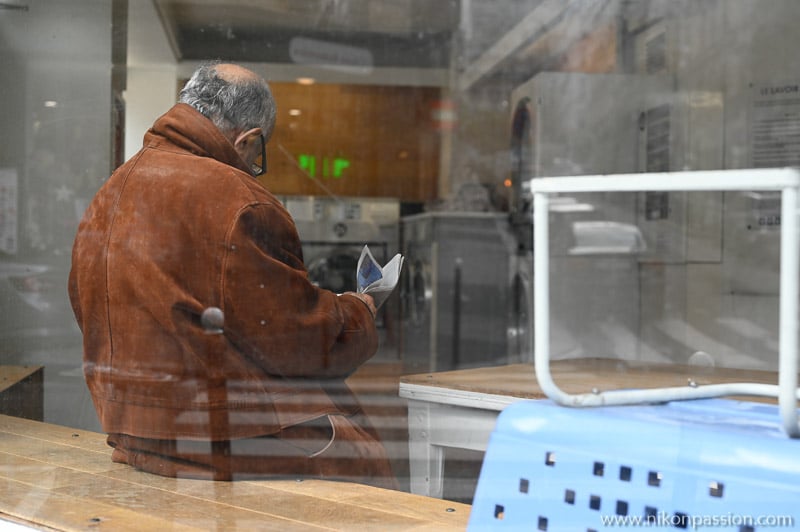 Test NIKKOR Z 50 mm f/1.8 S: ISO 200 – 1/125 sec. – – f/4
Optical performance: color rendering and chromatic aberrations
Again and again, the NIKKOR Z 50 mm f/1.8 S tunes its violins with the NIKKOR Z 35 mm f/1.8 S and NIKKOR Z 24-70 mm f/4 S: you can switch from one to the other with no color rendering deviations and virtually no chromatic aberrations, so that you can compose a whole report, a series, a video, without having to worry about the post-processing efforts required to calibrate everything to the same level. This will save you a considerable amount of time.
It is quite impressive to achieve this homogeneity on three different objectives. Let us hope that the same will be true for all the other objectives in the "S f/1.8" series.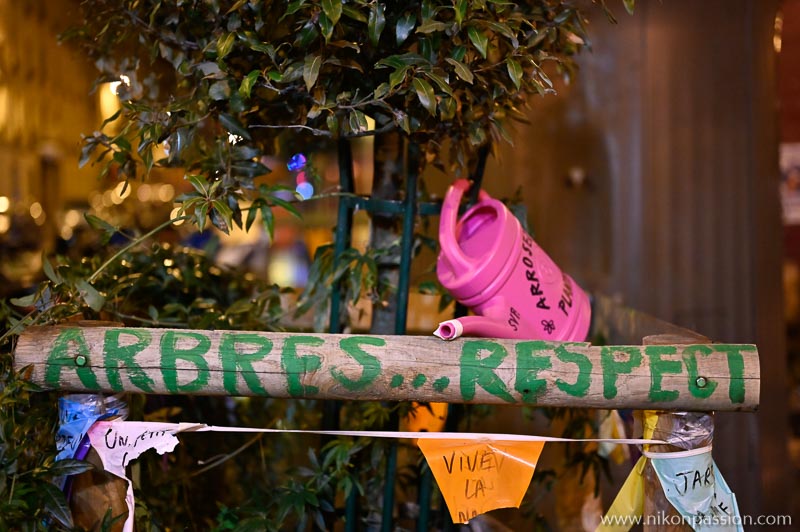 Test NIKKOR Z 50 mm f/1.8 S: ISO 4.00 – 1/200 sec. – – f/1.8
Optical rendering: depth of field
Of course, with a 50 mm opening at f/1.8 for a 24 x 36 mm sensor, we can expect an even smaller depth of field than with a 35 mm f/1.8. And the NIKKOR Z 50 mm f/1.8 S will not disappoint you, even if its minimum focusing distance is "only" 40 cm.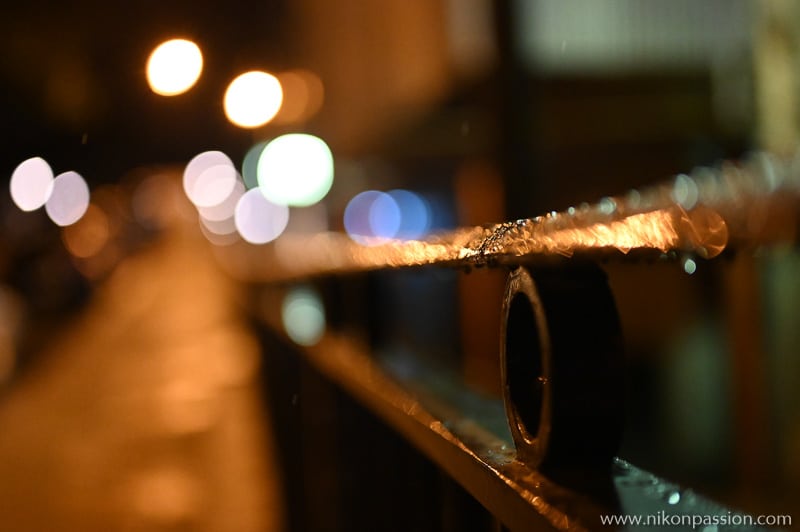 Test NIKKOR Z 50 mm f/1.8 S: ISO 10.000 – 1/1000 sec. – – f/1.8
At full aperture, you can already play with very narrow depths of field, ideal for portraiture, and very smooth transitions between sharp and blurred.
At this level, the NIKKOR Z 50 mm f/1.8 S is much more successful than the Nikon Z 35 mm f/1.8 S: the bokeh, always entrusted to a 9-blade diaphragm, is softer, the transitions less brutal, there is something warmer with this 50 mm. Moreover… soft and less surgical. Or, in other words, still not very technical, more endearing.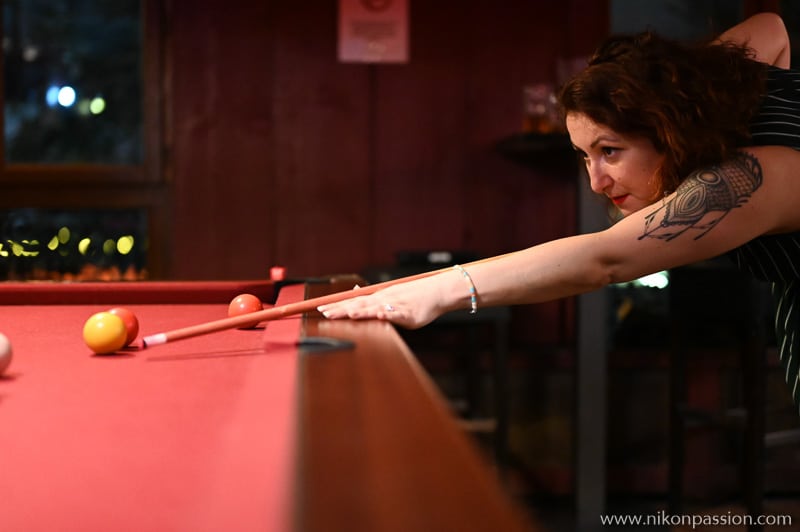 Test NIKKOR Z 50 mm f/1.8 S: ISO 10.000 – 1/400 sec. – – f/1.8
The NIKKOR Z 50 mm f/1.8 S may be of interest to you if…
you want to complete your 24-70 mm f/4 kit zoom lens with a fixed focal length that is bright enough for everything,
you like the 50 mm because its perspective is closer to the human eye,
you appreciate the versatility of a 50 mm, as capable in reportage as in portrait,
you think the 35 mm is a little too wide,
you plan to combine it with the future Nikon Z 24 mm f/1.8 S and/or Nikon Z 85 mm f/1.8 S.
The NIKKOR Z 50 mm f/1.8 S will be of less interest to you if…
you are looking for a compact fixed focal length (there is no such thing yet),
you're adamant about vignetting,
you already own the Nikon Z 35 mm f/1.8 S with which it may be duplicated.
Note: the photos presented are visible in full resolution here :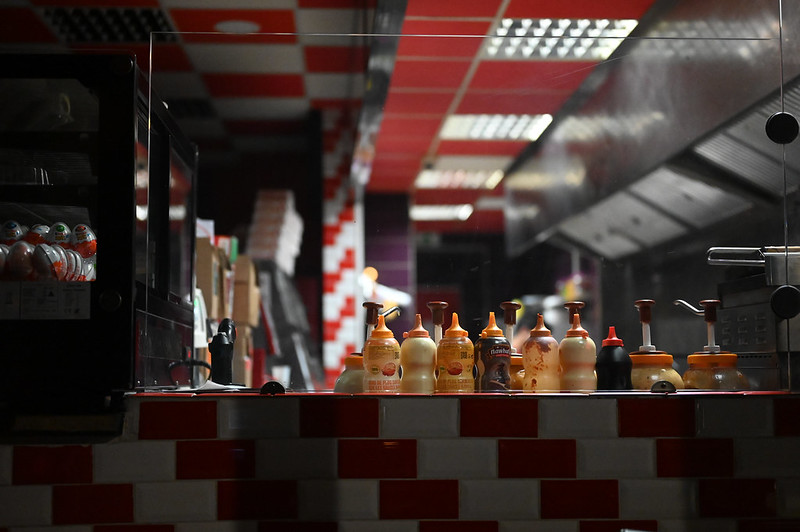 NIKKOR Z test 50 mm f/1.8 S: my conclusion
At the time of writing, the NIKKOR Z 50mm f/1.8 S is the least expensive native Z-mount fixed focal length lens available from Nikon.
Somehow, this may seem normal for a lens whose focal length/aperture combination is destined to become THE basic fixed focal length with which to get off to a good start in the Nikon Z system, as has been the case with SLRs for several decades now.
But don't be fooled:
this NIKKOR Z 50 mm f/1.8 S plays in a course well above the 50 mm f/1.8 traditionally offered on reflex cameras.
To design its NIKKOR Z 50 mm f/1.8 S, Nikon has turned small dishes into big ones by using technologies normally reserved for much higher-end f/1.4 lenses: multiple aspherical lenses, multiple ED lenses, nano-crystal coating, fluorine coating for the front lens, tropicalized barrel thanks to numerous O-rings, 9-blade circular electromagnetic diaphragm.
We are clearly on a top-of-the-range design, and this can be felt in the optical performance: no distortion, no flare, no chromatic aberrations, color neutrality, very good level of sharpness, totally silent autofocus.
In short, you could hardly call it an "amateur" or "second-class" lens. At the same time, at 679 euros per 50 mm f/1.8, you at least deserved to get your money's worth.
Just like the NIKKOR Z 35 mm f/1.8 S and the first lenses for hybrids from most manufacturers, the NIKKOR Z 50 mm f/1.8 S shines by the poverty of its ergonomics, reduced to the union minimum: focusing ring without stop or feedback, AF/MF switch. This is all the more detrimental to the experience because, unlike its 35 mm f/1.8 twin twin, the 50 mm f/1.8 has a real charm and a semblance of soul which, in addition to making it a practical lens, makes it endearing.
If you're looking for a versatile fixed focal length that really makes a difference with your 24-70mm f/4 zoom lens, then we'd be happy to recommend this 50mm f/1.8 which, on top of that, has the good taste of being much cheaper than the 35mm f/1.8! Well, if you are a 35 mm enthusiast…
This goal at the best price at Miss Digital
This goal at the best price at Amazon