Would you like to use a versatile zoom lens for reportage, street photography, travel? Do you want to avoid bulky, heavy and expensive models like the 14-24 mm f/2.8 or the 12-24 that are a bit too wide? Here is the Tamron 17-35 mm f/2.8-4 Di OSD test, a zoom that completes Tamron's series of expert sliding aperture zooms.
This zoom at the best price at Miss Digital …
Introduced in the summer of 2018, the Tamron 17-35mm f/2.8-4 Di OSD wide-angle zoom lens is intended for use with Nikon (and Canon) 24 x 36mm SLRs. It can of course be used on an APS-C sensor SLR, and will then frame like a 25.5-52.5mm, making it an ideal all-round lens for street and reportage photography.
Its unusual focal range, which changes from the classic 12-24mm, is shared with the AF-S Nikkor 17-35mm f/2.8D IF-ED. But if Nikon's offer is close to 2000 euros (at the official rate), Tamron's one, with its sliding aperture, reduces the selling price to 650 euros.
It is, according to the manufacturer, the ideal companion to the Tamron 35-150mm f/2.8 Di VC OSD zoom lens, with which it shares an extreme focal length, their f/2.8-4 sliding aperture and OSD (Optimised Silent Drive) autofocus technology.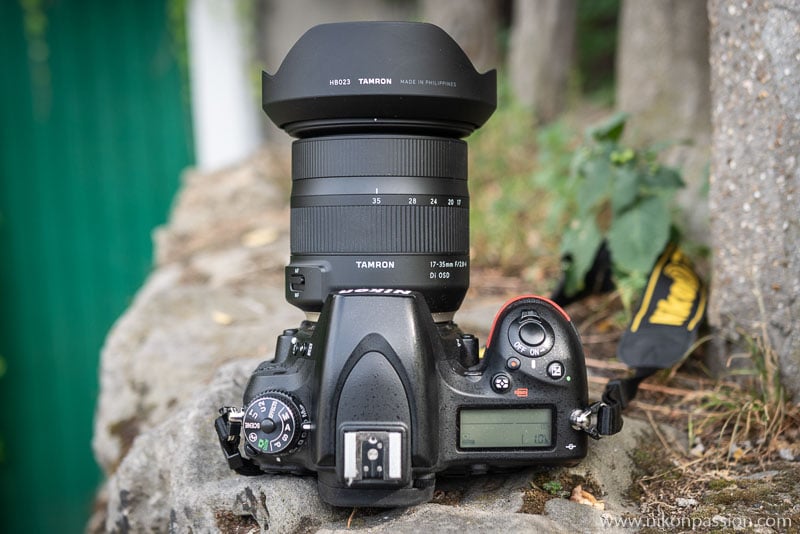 This 17-35mm + 35-150mm f/2.8-4 duo is designed to cover the majority of photographers' needs, whatever their style, for a much more reasonable size and price. So much for the theory. In practice, we've already seen that the 35-150 mm doesn't quite reach its objective (no pun intended). Does the 17-35 mm, for its part, fulfil its part of the contract?
Yet presented first, the Tamron 17-35 mm f/2.8-4 Di OSD passes into our hands after the 35-150 mm f/2.8-4 Di VC OSD from the same manufacturer. This is how life goes, test schedules do not necessarily follow product launch schedules, which can sometimes thwart certain marketing plans.
If we still haven't recovered from the perplexity into which the 35-150 mm has plunged us, it's not for all that that we approach this test of the 17-35 mm with a negative a priori. After all, we've been testing lenses long enough to know that sometimes, in the same optical family, there can be a recessed model, while next to it, a proposal that looks very similar turns out to be a real nugget. So here's an opportunity to put the ball back in the centre and get off to a good start.
The Tamron 17-35mm f/2.8-4 Di OSD offers, as its name suggests, an atypical focal range that starts low enough to benefit from a true wide-angle lens and ends high enough to approach street and reportage photography with a reproduction of perspectives close to the human eye.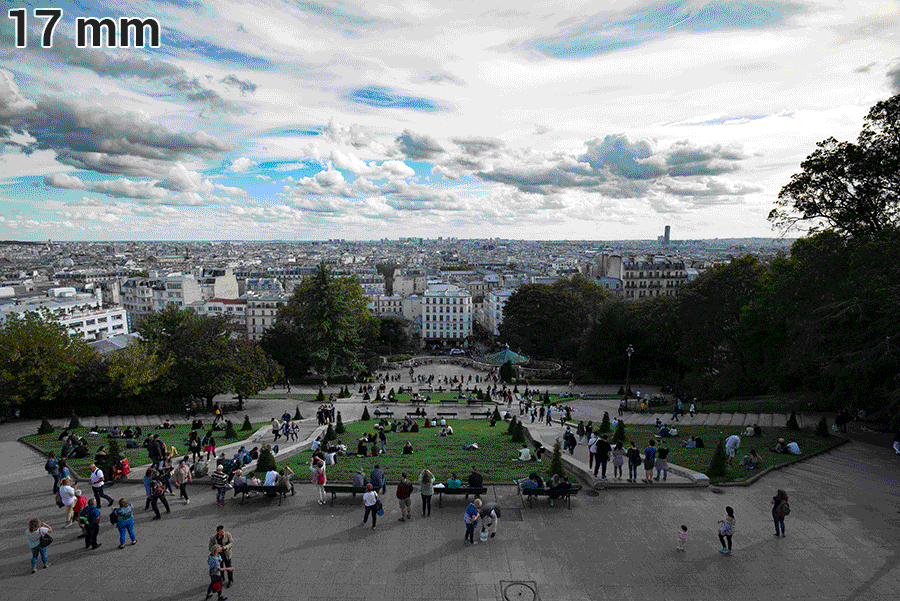 Tamron Test 17-35 mm f/2.8-4 Di OSD: 17-35 mm focal range
Its optical formula comprises 15 lenses, two of which are aspherical and four LD (low-dispersion) lenses divided into 10 groups. As with all recent Tamron products, it has numerous rubber seals, even at the frame level, to prevent dust and water ingress.
The BBAR coating reduces flare and flare, and Tamron promises to have a lot of cool stuff inside to achieve perfect homogeneity and excellent contrast throughout the image. At the same time, it's rare for a manufacturer to claim otherwise…
This wide-angle zoom, due to its focal range and reasonable maximum aperture (the benefits of the sliding aperture), claims a weight of 460 grams on the balance. Much more interesting, its maximum length never exceeds 95 mm (excluding the lens hood) at any focal length, even though it is not internally zoomed.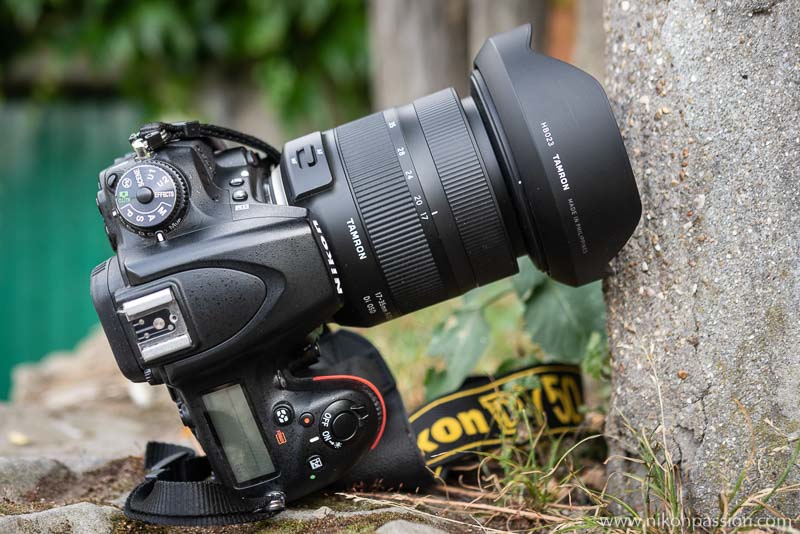 This is very appreciable and appreciated when the Tamron 35-150mm f/2.8-4 Di VC OSD extended a good ten centimetres between its two extreme focal lengths. Note, by the way, that the Tamron 17-35 mm f/2.8-4 Di OSD has the very good taste of having a constant minimum distance of only 28 cm, whatever focal length you choose. Good point! Finally, lovers of filters of all kinds will have to adopt 77 mm diameter models if they want to use them on this lens.
Focal length / Maximum aperture / Minimum aperture
17 mm – f/2.8 – f/16
20 mm – f/3.2 -f/18
24 mm – f/3.2 -f/18
28 mm – f/3.5 – f/20
35 mm – f/4 – f/22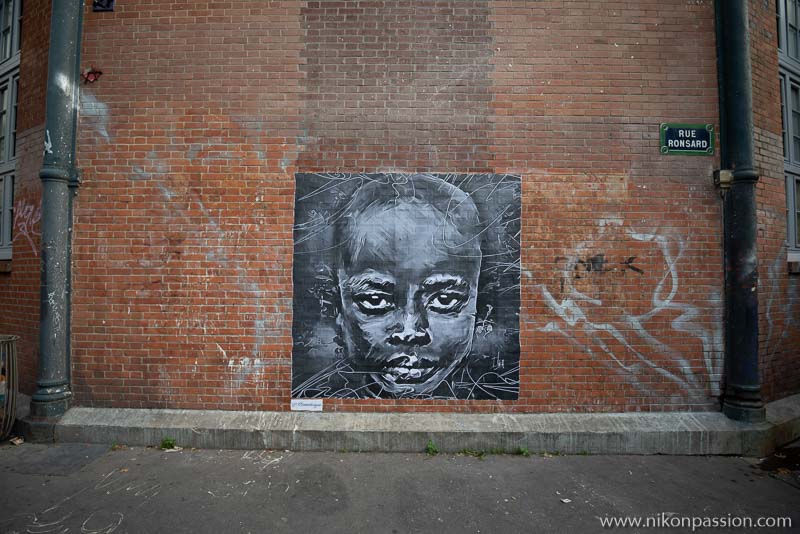 Tamron Test 17-35 mm f/2.8-4 Di OSD – 17 mm – f/2.8 – 1/250th – ISO 100
You've always dreamed of a wide-angle zoom but find the 12-24 or 14-24 mm a bit too wide? Do you like 35mm street photography but sometimes lack the recoil and/or would like to embrace a wider scene? You like wide-angle photography but your budget is very tight? Then this Tamron is for you.
The most attentive will note that the same manufacturer also offers a 15-35 mm f/2.8 SP Di VC USD, but at around 1,200 euros, the latter is almost twice as expensive as the 17-35 mm f/2.8-4. In fact, the closest competitor is the Tokina Opera 16-28 mm f/2.8, sold for 750 euros, which offers the advantage of a constant f/2.8 aperture, but with a narrower focal range and therefore less versatility.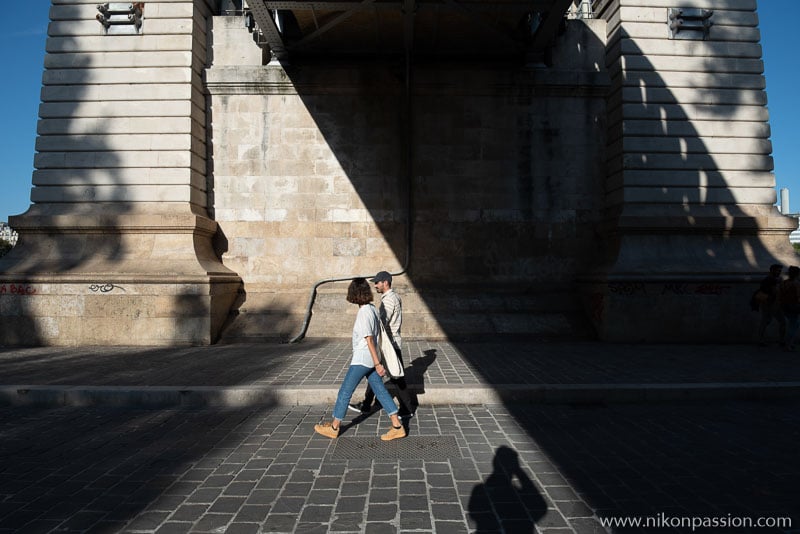 Tamron Test 17-35 mm f/2.8-4 Di OSD – 17 mm – f/5.6 – 1/500th – ISO 100
Although this Tamron 17-35mm f/2.8-4 Di OSD can be used on a Nikon DX SLR with APS-C sensor, in this case we prefer to direct you to the Sigma 18-35mm f/1.8 DC HSM | Art, which is not much more expensive but much brighter. Attention however: this Sigma does not cover 24 x 36 mm sensors, information to keep in mind if you plan to purchase a Nikon FX SLR with 24 x 36 mm sensor in the near future.
Quality of construction and handling
We will never tire of praising the quality of construction of the Tamron goals launched since 2015, with their famous "Human Touch".
The 17-35 mm daytime zoom is no exception. The finishes are impeccable, from the grain of the metal barrel to the texture of the rubber rings, not forgetting the small lip formed by the frame seal, always the best effect. The competition between opticians is good!
Of course, in order to keep the lowest fare, several concessions were necessary. Thus, on the one hand, the sunshade is just fluted on the inside and not lined with velvet, while on the other hand the lens is delivered without a small protective textile pouch.
There is no doubt that having a Tamron goal in 2019 is now rewarding and aesthetically pleasing. Besides, it seems that you can make better pictures with equipment that you find pretty. After all, didn't Ettori Bugatti himself say that the more beautiful a car is, the faster it goes?
Tamron Test 17-35 mm f/2.8-4 Di OSD – 35 mm – f/4 – 1/160th – ISO 100
From the point of view of size and weight, mounted on a Nikon D750, the whole is balanced and fits well in the hand. As the lens is not stabilized, the only switch you will find on the left side is the one to switch from manual to auto focus.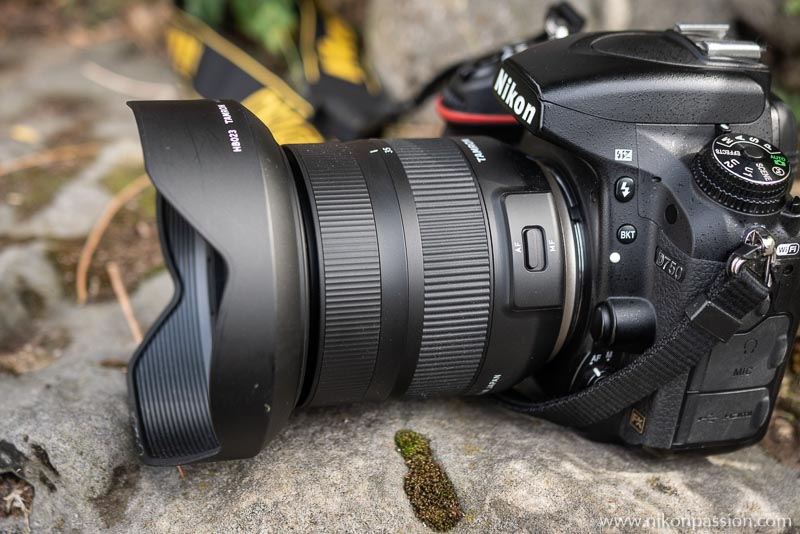 The fact that the zoom doesn't change in size depending on the focal length used is a real plus. The wide zoom ring is very pleasant to handle but difficult to say the same about the focusing ring.
This is due to Tamron's OSD ("Optimised Silend Drive") technology based on a stepper motor and gear train. In fact, in AF mode, there is a lot of friction when you want to adjust the focus manually (it's unpleasant but possible) and it remains so in manual focus (even if the handling is a bit smoother than on the Tamron 35-150mm f/2.8-4 Di VC OSD).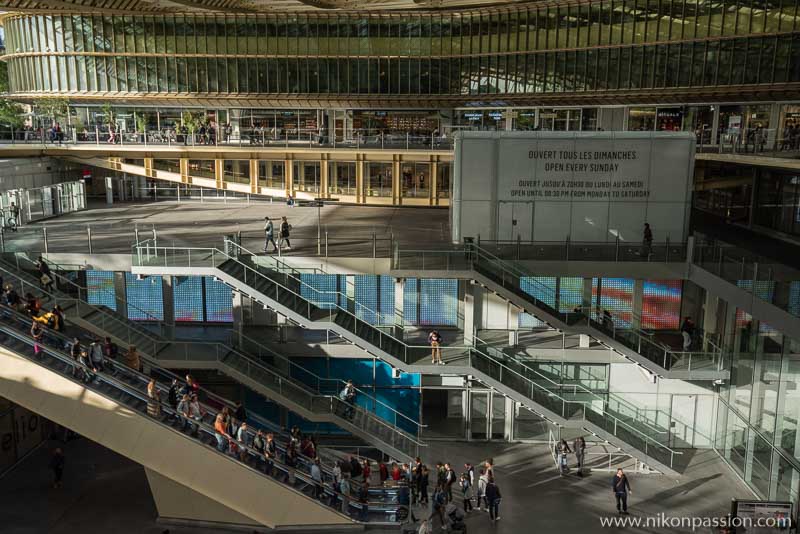 Tamron Test 17-35 mm f/2.8-4 Di OSD – 35 mm – f/5.6 – 1/200 th – ISO 100
The advantage with this mechanism is that you benefit from real mechanical stops on both sides of the focusing range, i.e. at 28 cm and infinity. This is, by the way, an opportunity to regret the lack of graduation of the focusing distance, which, for this kind of wide angle, would have been very practical. To be added in the next iteration.
Autofocus
OSD is a very nice marketing name to evoke an autofocus technology that has been around for quite some time now, that of stepper motors with gears. So even though it is literally "optimized for silence", the motor of the Tamron 17-35 mm f/2.8-4 Di OSD is actually audible. But this is still quite bearable, even imperceptible outdoors.
Since the zoom is more compact than the 35-150mm f/2.8 Di VC OSD, it has much less effort to produce, especially since the shorter focal lengths mechanically increase the depth of field, thus decreasing the precision required.
Overall, the Tamron 17-35mm f/2.8-4 autofocus system does well in bright light and when the subject is not too fidgety. When the light fades, on the other hand, you'll have to be a little more patient, but on the whole, this zoom remains very usable. As long as you don't take sports photographs.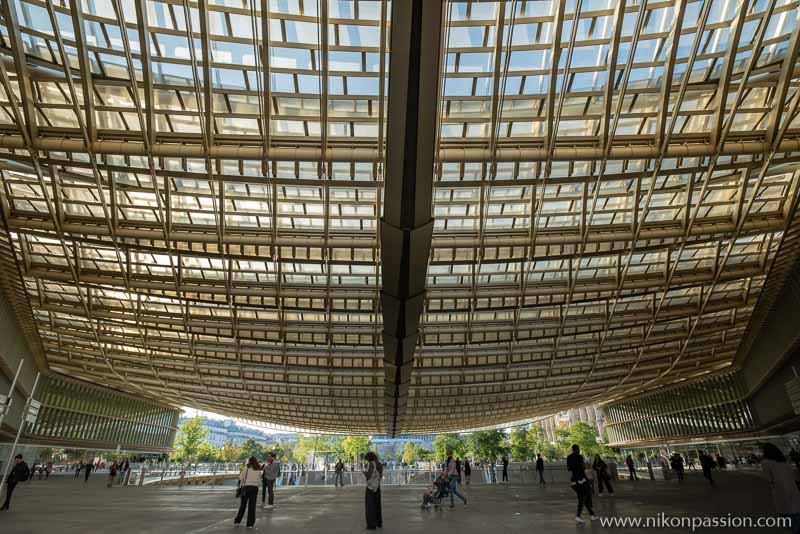 Tamron Test 17-35 mm f/2.8-4 Di OSD – 17 mm – f/6.3 – 1/80th – ISO 100
Stabilization
Eternal debate: does a wide-angle lens need to be stabilized? Tamron gives a pragmatic answer to this question: it depends on your budget.
If you absolutely want a stabilized wide-angle zoom, turn to the 15-30mm f/2.8 Di VC USD G2, but it will cost you 1200 euros for your Nikon FX SLR.
If your budget is smaller, you will have to make do with this 17-35 mm f/2.8-4 Di OSD and deprive yourself of optical stabilisation. Note that, in theory, it is possible to use it on a Nikon Z 6 or Z 7 hybrid, whose sensors are stabilized, but this zoom is not optimized for this use.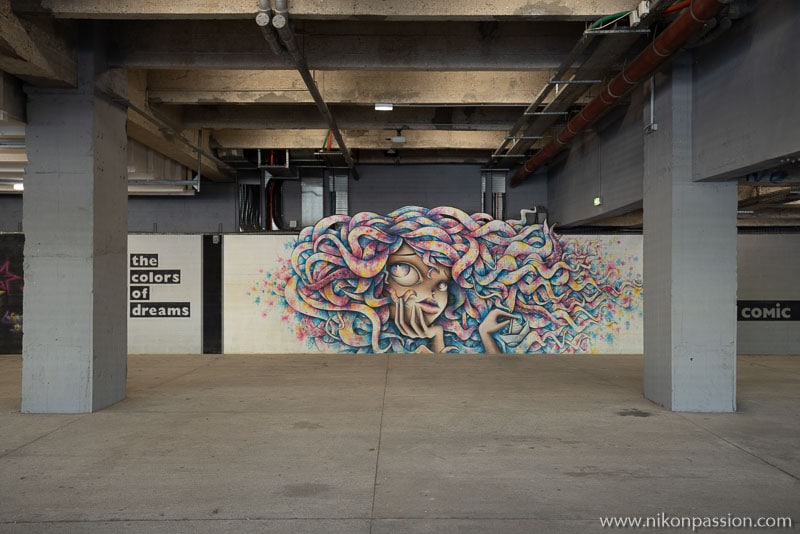 Tamron Test 17-35 mm f/2.8-4 Di OSD – 35 mm – f/5.6 – 1/10th – ISO 100
The question that arises is therefore quite simple: can we survive, with this objective, without stabilisation? The simple answer is yes. In fact, very well. So it is possible to capture images freehand at 1/10s at 35mm (the potentially most problematic focal length).
As long as you don't shake, there is no difficulty in operating this zoom at slow freehand speeds below the 1/focal ruler.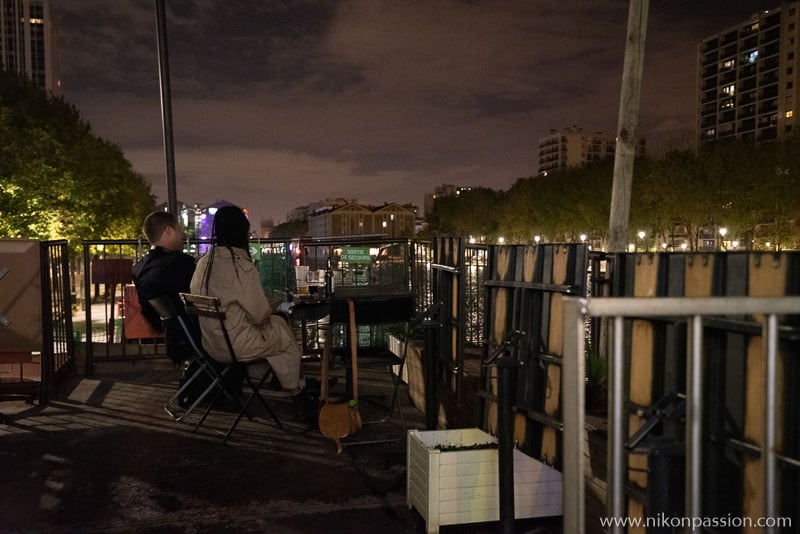 Tamron test 17-35 mm f/2.8-4 Di OSD – 35 mm – f/2.8 – 1/10th – ISO 12.800
Optical performance: vignetting, spiking and homogeneity
The Tamron 17-35 mm f/2.8-4 Di OSD achieves the feat of vignetting strongly at all apertures and focal lengths. Yes, even beyond f/11 and up to f/22. The internal automatic vignetting correction applied to JPEGs barely limits breakage compared to raw RAW files.
Given the fact that a wide-angle zoom lens tends to be used for portraits, architecture and street reporting, this vignetting can be aesthetically disturbing on large areas of colour (facades, skies). Fortunately, vignetting is also one of the easiest and quickest optical defects to correct in post-processing.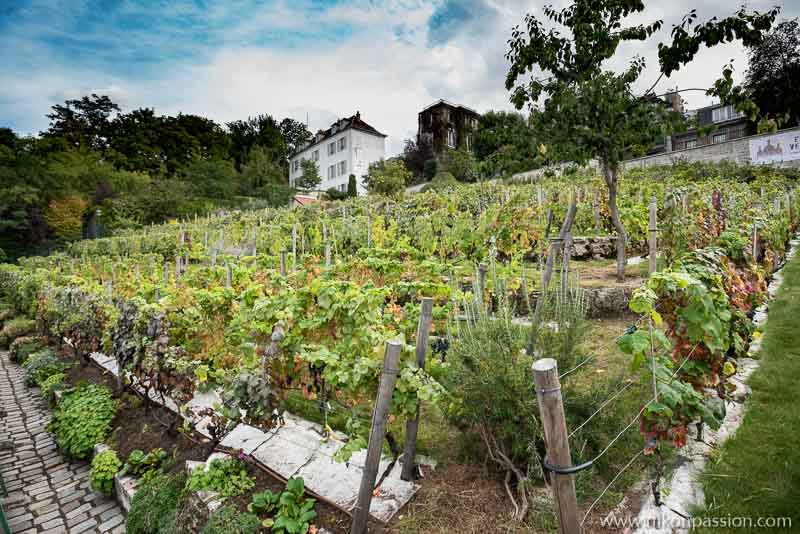 Tamron Test 17-35 mm f/2.8-4 Di OSD – 17 mm – f/5.6 – 1/640th – ISO 500
This concern for vignetting is all the more unfortunate since in terms of pricking and homogeneity the Tamron 17-35 mm f/2.8-4 Di OSD is one of the good students. Very good in the center at all apertures and all focal lengths, it already shows a nice homogeneity from f/2.8, and it gets better by closing little by little. Only the corners leave something to be desired but, considering the angles of field covered, this remains acceptable.
The work of the optical engineers is truly remarkable, especially in maintaining a certain compactness. At this price, the quality/price ratio is really satisfying and a little tour on your favorite retouching software will quickly make you forget the inconvenience of vignetting.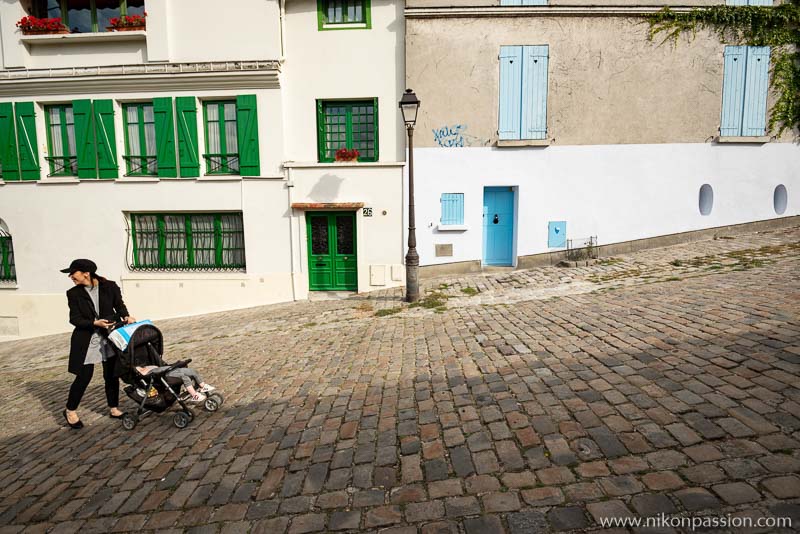 Tamron Test 17-35 mm f/2.8-4 Di OSD – 17 mm – f/5.6 – 1/4,000th – ISO 500
Optical performance: distortion
Wide-angle lenses are more prone to distortion and, in terms of optical design, wide-angle zooms are a challenge. Especially when you have to squeeze prices. This is the case with the Tamron 17-35 mm f/2.8-4 Di OSD. Here the distortion is clearly visible at the extreme focal lengths: in barrel at 17 mm, in barrel at 35 mm.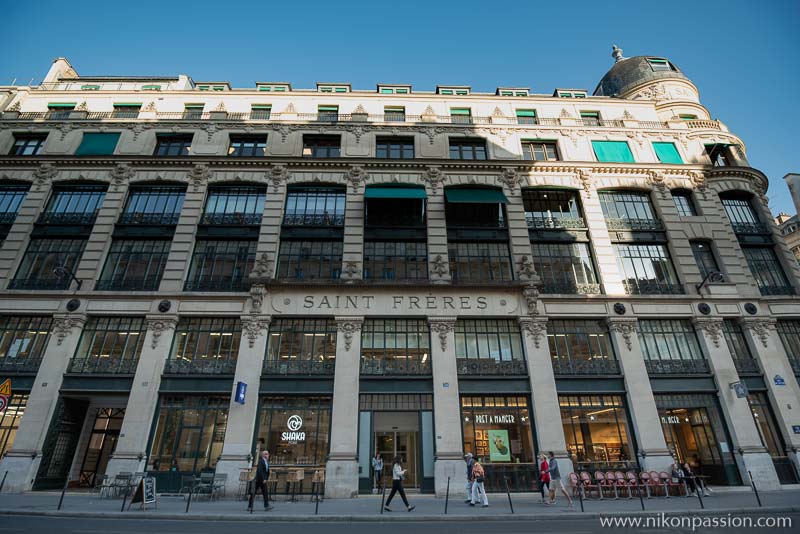 Tamron Test 17-35 mm f/2.8-4 Di OSD – 17 mm – f/4 – 1/160th – ISO 100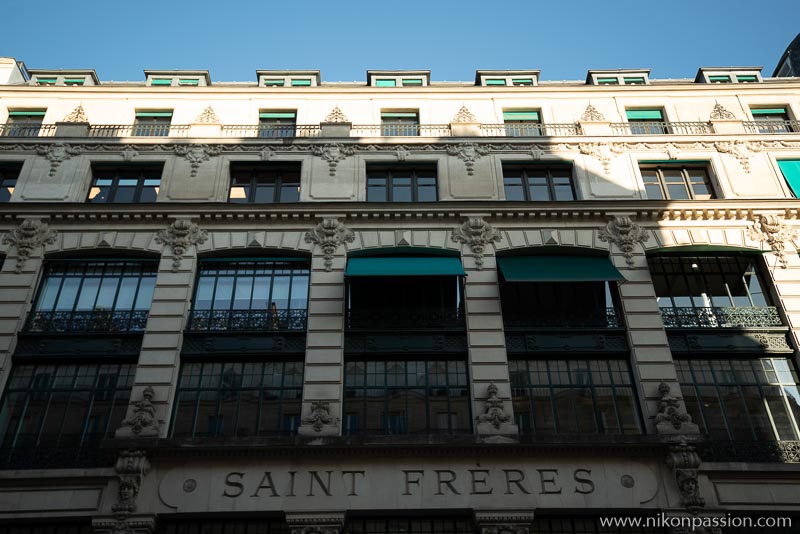 Tamron test 17-35 mm f/2.8-4 Di OSD – 35 mm – f/4 – 1/250th – ISO 100
Optical performance: flare, color rendering and chromatic aberrations
The BBAR treatment aimed at reducing parasitic reflections (and thus increasing contrast) is indispensable on this kind of wide-angle zoom, more naturally inclined to catch all light sources that would enter, voluntarily or not, in the field.
The Tamron 17-35 mm f/2.8-4 Di OSD has been known to come out on top when it comes to thwarting the flare. As for chromatic aberrations, they are very well contained and we don't have any to complain about with the 24 MP of our Nikon D750 test.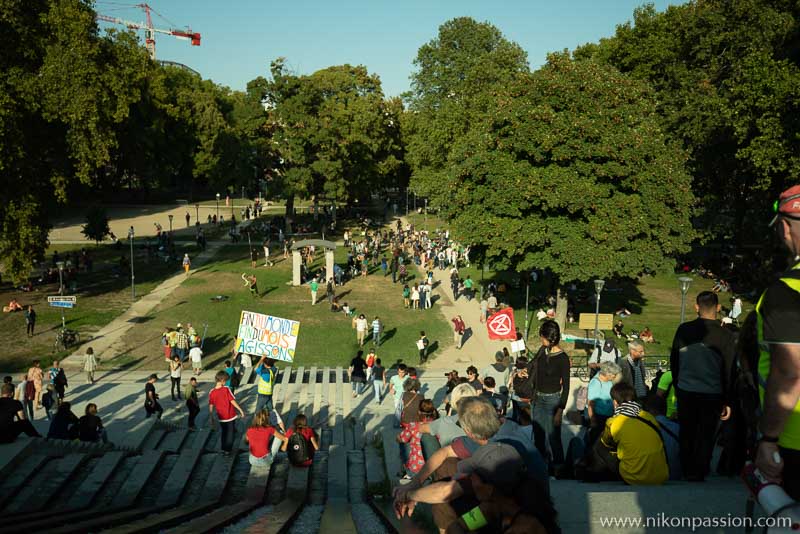 Tamron Test 17-35 mm f/2.8-4 Di OSD – 35 mm – f/4 – 1/1,000th – ISO 100
On the color rendering side, we are unfortunately unable to decide since our test camera, a Nikon D750 in firmware Ver.1.15 had white balance problems, which we confirmed by associating it with other lenses (including Nikons). Randomly, even with standard auto balance and Picture Control, the image suddenly turned green, both indoors and outdoors.
However, a catch-up of colorimetry under Lightroom allows to do justice to the lens, which then delivers neutral, contrasting images, with slightly dense shadows. In short, a modern and Japanese rendering is everywhere, which you can modulate as you wish and according to your aesthetic preferences. Clearly, Tamron leaves Tokina to venture out on its own with its Opera 16-28mm f/2.8, in the realm of "old-fashioned" rendering full of personality.
Tamron Test 17-35 mm f/2.8-4 Di OSD – 17 mm – f/2.8 – 1/3.200 th – ISO 100
Optical rendering: depth of field
With a focal range of 17 to 35 mm, the aperture is used here more to manage exposure than depth of field. Combined with the relatively modest maximum apertures (f/2.8 to 17 mm, f/4 to 35 mm) and only 7 aperture blades, it goes without saying that the Tamron 17-35 mm f/2.8-4 Di OSD does not claim to be the king of the bokeh. In any case, this is not its role.
On the other hand, on the other side of the spectrum, it is very legitimate on large depths of field and for hyperfocal work: a double graduation of focusing distance and depth of field would have been welcome and would have given it a significant ergonomic plus.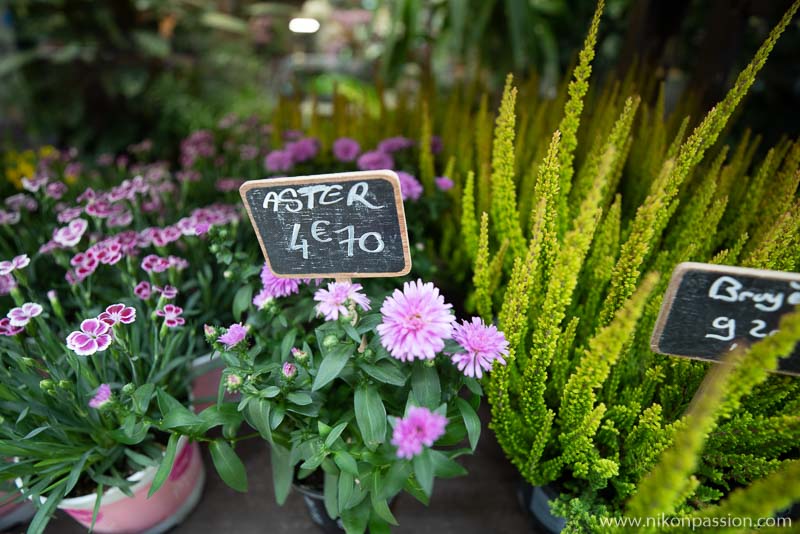 Tamron Test 17-35 mm f/2.8-4 Di OSD – 17 mm – f/2.8 – 1/60th – ISO 500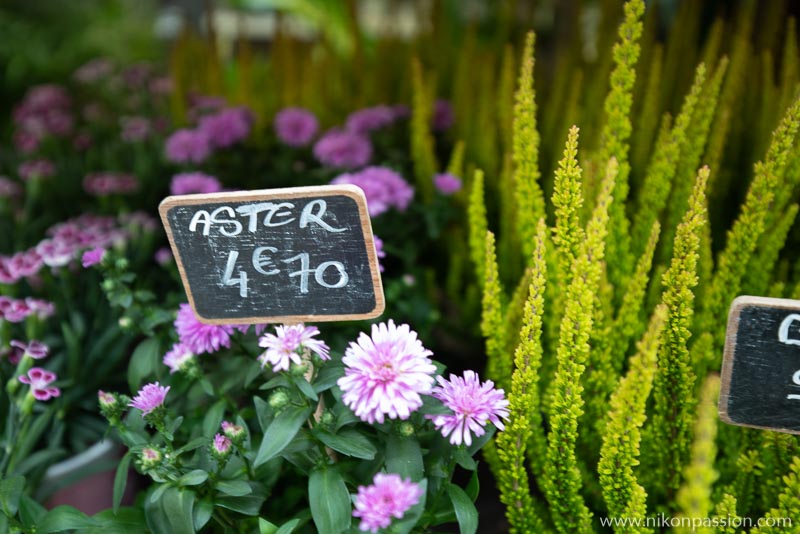 Tamron Test 17-35 mm f/2.8-4 Di OSD – 350mm – f/4 – 1/13th – ISO 500
The Tamron 17-35 mm f/2.8-4 Di OSD may interest you if :
You are looking for a wide-angle zoom lens for your FX SLR on a tight budget,
you want a "compact" wide-angle zoom that is lighter and less bulky than a constant f/2.8 wide-angle zoom,
you practice landscape photography, architecture and street reporting,
you are looking for a versatile wide-angle supplement to support your 50 mm light.
The Tamron 17-35 mm f/2.8-4 Di OSD will be of less interest to you if :
you need fast and quiet autofocus,
you demand perfect JPEG images straight out of the box,
you're adamant about geometric distortion, especially if you're an architecture buff,
you are using a Nikon DX-SLR with an APS-C sensor.
All the photos of this test in full definition by clicking on the photo below :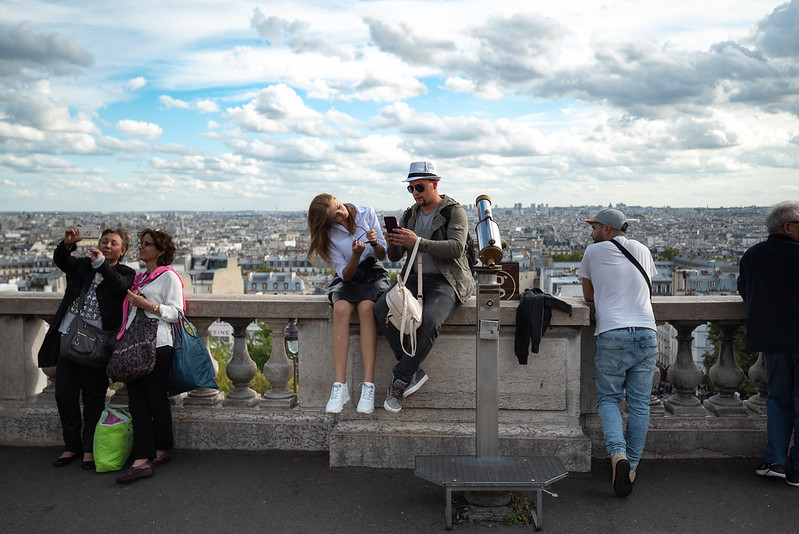 If the Tamron 35-150 mm f/2.8-4 Di VC OSD had left us perplexed, its big brother Tamron 17-35 mm f/2.8-4 Di OSD redoes the blazon of the lineage and even proves to be rather endearing with many arguments to be put forward.
For this wide-angle zoom, Tamron has opted for a very clever focal range and sliding aperture. The 17mm is wide enough to pass for an ultra-wide angle but still simple to control: controlling its horizontality is easy and, as it is wide enough but not too wide, any interfering elements that might get into the frame unexpectedly are easy to manage.
The classic intermediate focal lengths (20 mm, 24 mm, 28 mm) have proven their worth. Finally, the well-known 35 mm brings an upward breathing that adds to the versatility of the whole. The choice of a sliding aperture and the absence of stabilization make it possible to form a very compact unit whose dimensions remain constant whatever the focal length used: really practical!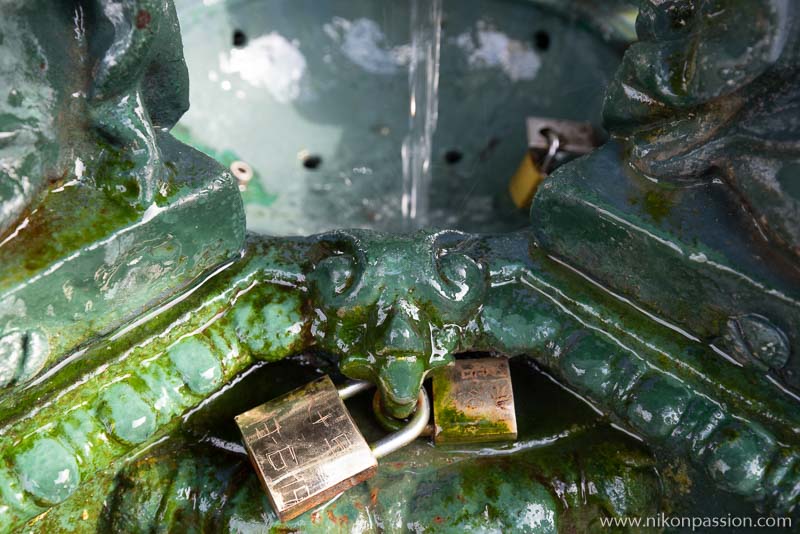 Tamron Test 17-35 mm f/2.8-4 Di OSD – 35 mm – f/8 – 1/50th – ISO 500
In terms of pure optical performance, Tamron had to make a decisive move in order to keep the selling price as low as possible – for it should be remembered that we are dealing with a lens covering 24 x 36 mm sensors and opening at f/2.8 at maximum.
The manufacturer's strategy is therefore quite simple, but effective: on the one hand to correct the hard part, via the design of the optical formula, the choice of lenses, the application of various surface treatments (fluorine, BBAR), which is very complicated to correct by software; on the other hand to leave certain defects that are certainly very visible, but which can easily be made up for in post-processing, following the trend of computational photography.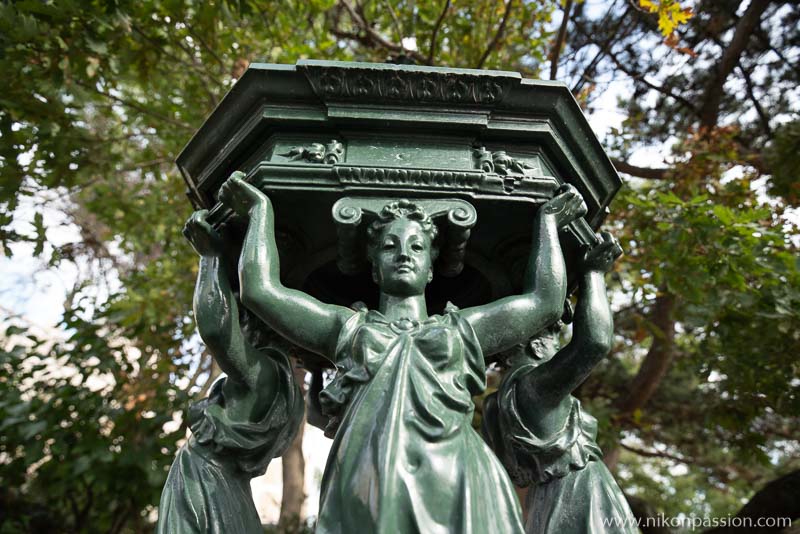 Tamron Test 17-35 mm f/2.8-4 Di OSD – 17 mm – f/4 – 1/500th – ISO 500
So the Tamron 17-35 mm f/2.8-4 Di OSD comes out with its head held high in terms of resolving power, homogeneity, reduced flare and ghost images, but is more lax with distortion and vignetting, which goes all over the place but can be corrected with two clicks on a computer.
Finally, and still in order not to inflate the final bill for the photographer, the Tamron 17-35 mm f/2.8-4 Di OSD does without the stabilization, which we can easily do without, and a motorization that shines neither by its speed nor by its silence, but does the job.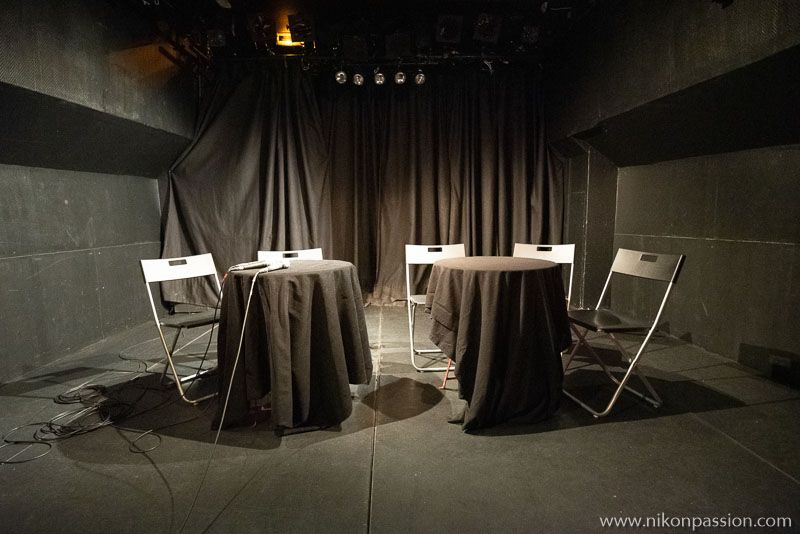 Tamron Test 17-35 mm f/2.8-4 Di OSD – 17 mm – f/2.8 – 1/50th – ISO 12.800
Should we adopt this Tamron 17-35 mm f/2.8-4 Di OSD?
If you're on a tight budget, use a Nikon FX SLR (or plan to), and if you don't mind spending some time in post-processing (but not that much) to catch up on vignetting and distortion, and, of course, if you're looking for a compact wide-angle zoom: go for it.
It's well worth the money, especially if you combine it with a 50 mm f/1.8. At that price, you will have little alternative.
However, if you're only using a Nikon DX-SLR with APS-C sensor and don't plan to switch to 24 x 36 mm, you can skip this and switch to the unmistakable Sigma 18-35 mm f/1.8 DG HSM | Art.
This zoom at the best price at Miss Digital …