There's nothing like spending time with a goal to find out what it's worth and what you can expect from it. Here is the Tamron 35-150 mm f/2.8-4 Di VC OSD test, an unusual zoom lens announced in spring 2019 at a price of 899 euros and intended for digital SLRs with 24 x 36 mm sensors (so the Nikon FX as far as we are concerned).
Unusual, firstly, because of its atypical focal range, which has no equivalent in the competitors' offer, either present or past.
Secondly, because of its marketing positioning, since Tamron presents it as a "portrait lens", despite its relatively low sliding aperture (f/2.8-4). This is because, according to the product page on the manufacturer's website, this lens was designed "…". especially for portrait photography with a single lens without having to move around. The 85 mm focal length is ideal for classic portrait photography. But the zoom lens also allows you to vary the viewpoints with a wider 35 mm shot and also to take close-up shots at 150 mm."Quite a program!
This zoom at the best price at Miss Digital
This zoom at the best price at Amazon
To find out what the Tamron 35-150 mm f/2.8-4 Di VC OSD has in its belly, we took advantage of the typical Parisian calm of August to ride with it on the always demanding Nikon D850.
The rule for the focal ranges of the zooms is that there is no rule: each constructor is free to start his zoom at the focal length he wants and push the maximum where he wants (or can) (or both).
Of course in the field of transtandards, zooms that start in the wide-angle range and push up to long focal lengths, there are some classic figures: the indispensable 24-70 (often f/2.8) for professionals, the very popular 24-105 mm f/4 and the very versatile 18-200 mm to start with.
Each of these "classic" ranges has its variations: for example, 28-75 mm, 24-85 mm, 24-90 mm are all variations around 24-70 mm, the aim of which is, generally speaking, to offer a slightly larger focal range, a smaller footprint, a more contained price, but often at the sacrifice of a sliding aperture.
Tamron, therefore, sends it all gently waltzing along with its 35-150 mm f/2.8-4 Di VC OSD. First point of surprise: it starts at 35 mm, which is unusual. In Tamron's mind, the idea is that this zoom comes in addition to their 17-35 mm f/2.8-4 Di OSD. This will make you look good if you don't already own it. Unless Tamron wants to sell twice as many lenses this way? After all, in photography and elsewhere, manufacturers are not in the business of philanthropy.
The second point of surprise is the maximum focal length of 150 mm, which brings the zoom range to 4.3 x, and is positioned between the two traditional portrait focal lengths of 135 mm and 180 mm. So why not.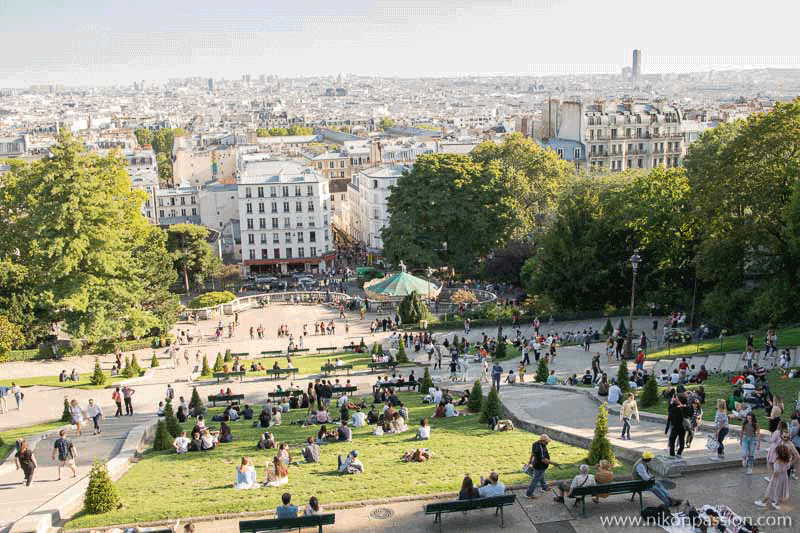 Tamron test 35-150 mm f/2.8-4 Di VC OSD: from 35 to 150 mm …
Make a note of two things. The first is that when mounted on a Nikon APS-C SLR, type D7000 (and following) or D500, or by applying DX cropping to your FX body, this Tamron will frame like a 51.2-225mm. This makes it potentially an interesting lens for sports. Second thing: in its class, the aging AF-S Nikkor 24-120mm f/4G ED VR offers a higher amplitude (5x), a much wider wide angle (24mm), and even though the maximum focal length is less (120mm instead of 150mm), the difference is on this side of the spectrum less noticeable.
Time to digest this story of choice of focal range, let's take a look at this pretty baby weighing 790 grams and almost 13 cm long (without sun visor and in 35 mm position).
The optical formula consists of 18 lenses, divided into 14 groups, 3 of which are aspherical and 3 of low-dispersion LD glass. The BBAR (Broad-Band Anti-Reflection) coating is there to reduce ghost images and parasitic reflections inside the lens. The front lens is treated with fluorine for easy cleaning.
The construction includes numerous rubber seals, including one at the frame level, to prevent water and dust infiltration. A very interesting point for a "portrait" lens: the minimum distance is 45 cm at all focal lengths.
Autofocus and stabilization (given for a gain of 5 EV) are controlled by a pair of processors, aptly named Dual MPU. As with all Tamron lenses, it will be possible to update and adjust this zoom to your taste and needs via the TAP-in console.
The Tamron 35-150 mm f/2.8-4 Di VC OSD, announced at 899 euros, is therefore supposed to be the ideal companion to the Tamron 17-35 mm f/2.8-4 Di OSD, which is around 599 euros at the time of writing (August 2019). By the way, note that both lenses use 77mm diameter filters, and this is certainly no coincidence.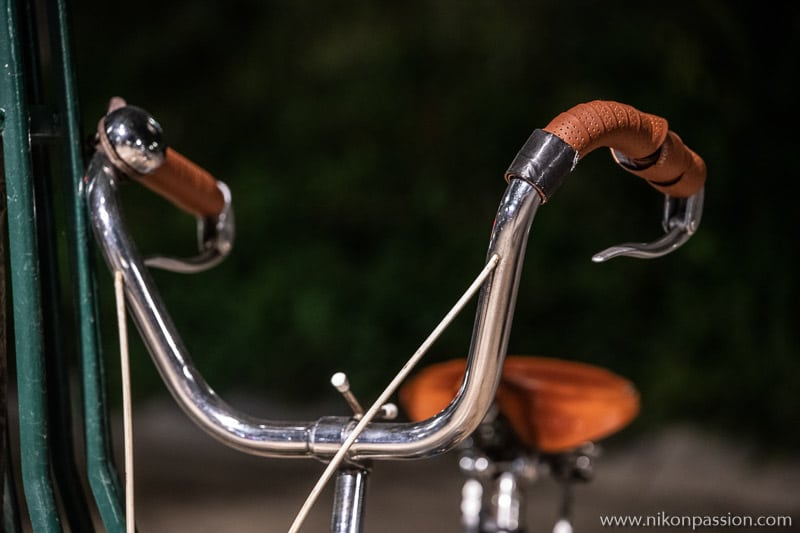 Tamron test 35-150 mm f/2.8-4 Di VC OSD: 150 mm – 1/10th of a second. – f/4 – 4.000 ISO
Given the focal points considered, many scenarios are quite conceivable. According to Tamron, and at the risk of repeating ourselves, it is the owners of the 17-35mm f/2.8-4 Di OSD that are specifically targeted. But they are not the only ones. For example, the Tamron 35-150 mm f/2.8-4 Di VC USD may be of interest to you if you are in one of the following situations:
a large 24mm or 28mm fixed lens user looking for a versatile lens covering longer focal lengths ;
a street photographer who is a 35 mm adept and also needs to get information from far away, for which 150 mm will help you a lot ;
a 24-105 mm user who would find this focal range a little too wide and not long enough;
a beginner portraitist who does not yet know which "portrait" focal length he is most comfortable with;
a more experienced, even professional portraitist, who would indeed have an interest in moving quickly from a wide shot (35 mm) to a tighter frame (105/135/150 mm), which is often the case for social photography (weddings, class portraits, etc.) or for photo-filming.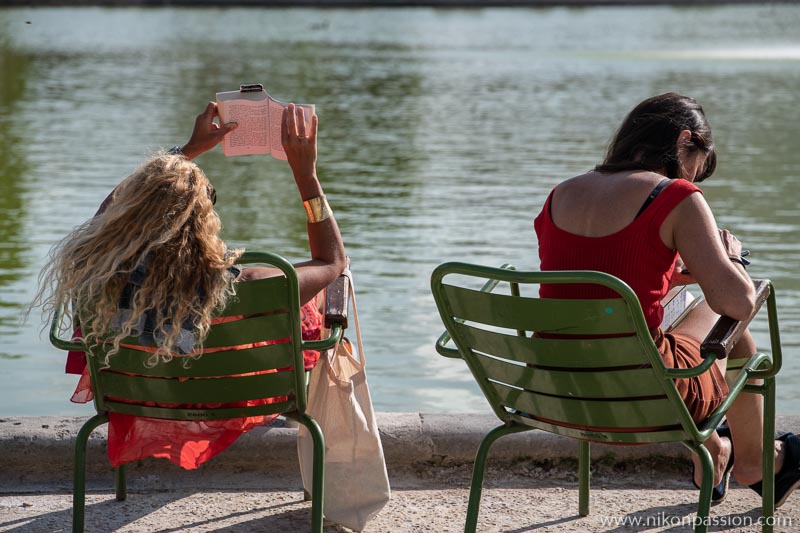 Tamron test 35-150 mm f/2.8-4 Di VC OSD: 150 mm – 1/800 sec. – f/6.3 – 100 ISO
Quality of construction and handling
A little anecdote that amuses me a lot: when I received the package containing the loan copy, it was not me who opened the box but a friend. When he took the lens out of its packaging, his first reaction, terribly spontaneous, was, in uncensored version :
"Wow! That's a Tamron this lens? Fucking classy. I love the finish and the feel. I thought Tamron was shit, I just changed my mind. »
In short: for several years now Tamron, like Sigma, has been clearly moving up in the quality of manufacturing and finishing, but apparently not everyone knows this yet. And somehow that's good: it's always nice to surprise positively.
Heavy, wide, massive, the Tamron 35-150mm f/2.8-4 Di VC OSD is not an entry-level zoom, imposing and reassuring. It even imposes a little too much because to its 12 cm length you'll have to add a good 6 centimetres at full zoom, and another 5 centimetres with the sun visor. In short, nothing discreet or compact.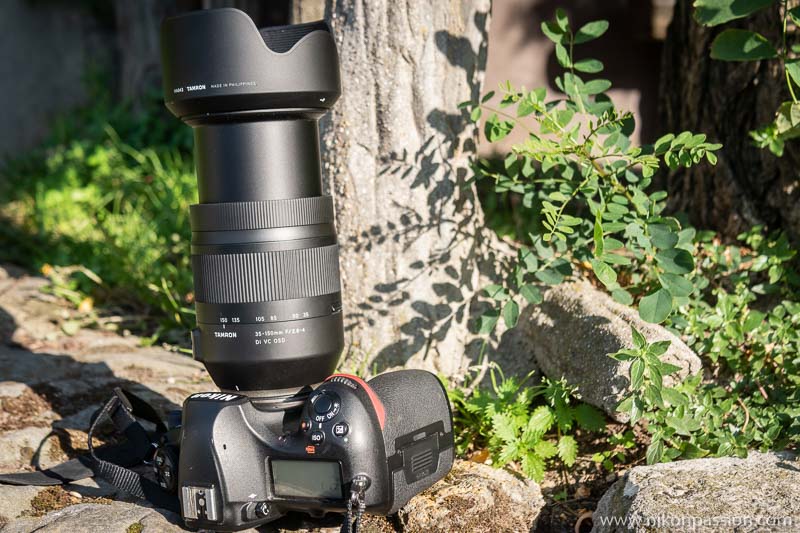 The good news is that a locking latch on the right side of the barrel allows the lens to be locked in the 35 mm position, and only in that position. It would have been nice to be able to lock the lens at the classic portrait focal lengths, which are, by the way, inscribed all along the zoom ring: 35, 50, 85, 105, 135 and 150 mm. On the other hand, there is no trace of a distance scale. On the left side of the barrel are the AF/MF switch for focus mode and VC ON/OFF switch for stabilization.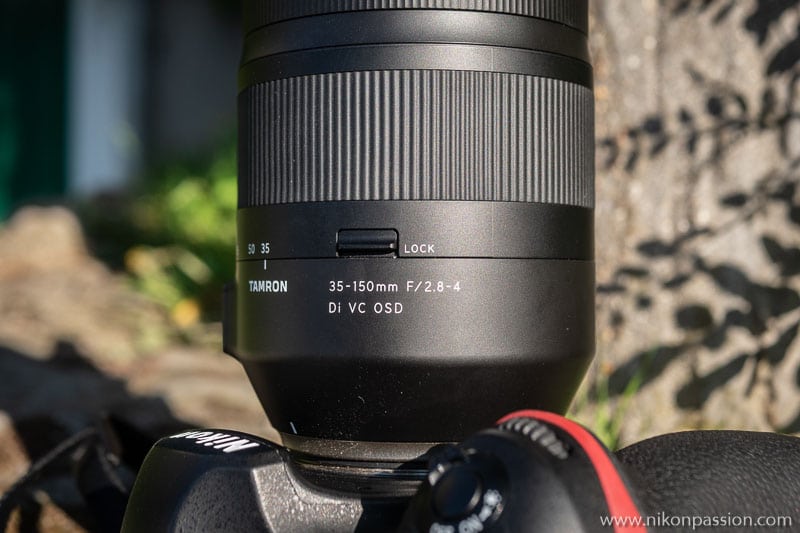 But here's the thing. This zoom leaves with a handicap "without our knowledge": it passed in our hands just after the excellent Tamron SP 35 mm f/1.4 Di USD. And, inevitably, it suffers from the comparison with its elder.
It is not the quality of the materials used nor the mechanical finishes that are in question, since both models are given the same care – and for this we must take our hat off to Tamron. On the other hand, a bundle of small ergonomic elements reminds us that although both lenses are sold at almost the same price, they don't belong to the same range at all.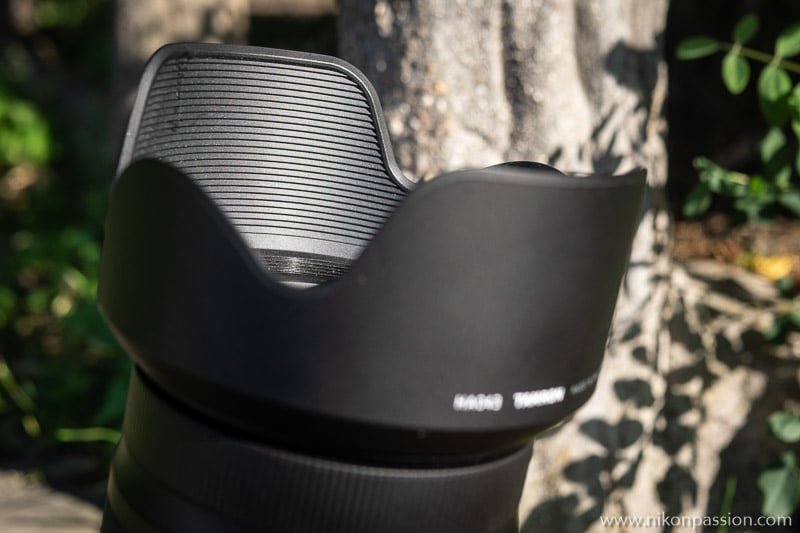 For example, where the fixed focal length has a lockable, velvet-lined lens hood, the zoom lens has only an unlockable, fluted interior lens hood. Of course, the 35mm f/1.4 is entitled to its distance scale and depth-of-field chart, where the 35-150mm f/2.8-4 has nothing at all. But above all, the difference is felt in the mechanical parts and in the grip. And that's a good thing, since it's the next chapter.
Let's start with the handling of the focusing ring. While the ring on the 35mm f/1.4 is smooth and soft, allowing you to adjust the focus on the fly even in AF mode, the ring on the 35-150mm f/2.8-4 catches, with high friction, making it impossible to retouch the focus manually when you are in AF mode.
Even when you switch to manual focus, there is still a lot of friction, giving an unpleasant feeling when you make your point and ultimately convincing you to switch to manual focus.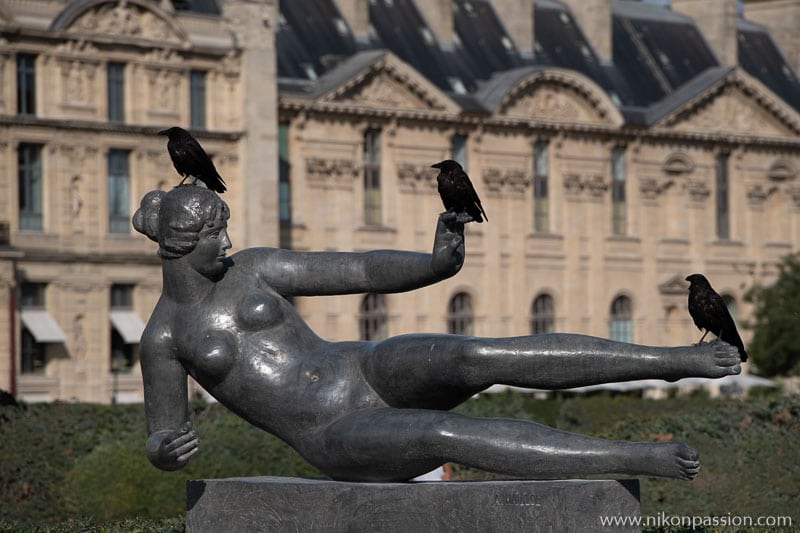 Tamron Test 35-150 mm f/2.8-4 Di VC OSD: 150 mm – 1/1,600 sec. – f/5.6 – 100 ISO
Still about the focus, this time, the motorization. The 35-150 mm f/2.8-4 Di VC OSD is an OSD motorization (as its name suggests) using direct current stepper motors, unlike the USD technology which uses ultrasonic friction (which is the case for the 35 mm f/1.4 and 100-400 mm f/4.5-6.3 Di VC USD.
Although OSD stands for "Optimized Silent Drive", it is still audible. On our first test drive, which was to be tested by the various editors, the engine tended to "clatter" when it was looking for the point and then whistle.
We did the same test again on a second model, directly out of stock (so brand new), this chatter had disappeared and the tuning proved to be more fluid and discreet, although not totally silent either.
Several questions then arise. Could it be that the past copy from editorial office to editorial office has suffered a shock? It happens, the "elephants in a china shop" trend among journalists is not just a myth. But in this case, was it a particularly violent point impact or a form of premature wear that then opens up doubts about the reliability of the engine? Or were we just unlucky and came across a faulty early production model?
Furthermore, considering the weight of the lenses to be moved, wouldn't this OSD motorization be undersized? The 17-35mm f/2.8-4 Di OSD uses the same autofocus technology but is much more compact, does it suffer from the same drawbacks? Why didn't you choose USD technology for this 35-150 mm? Would the extra cost have been insurmountable, resulting in a price of more than 1000 euros?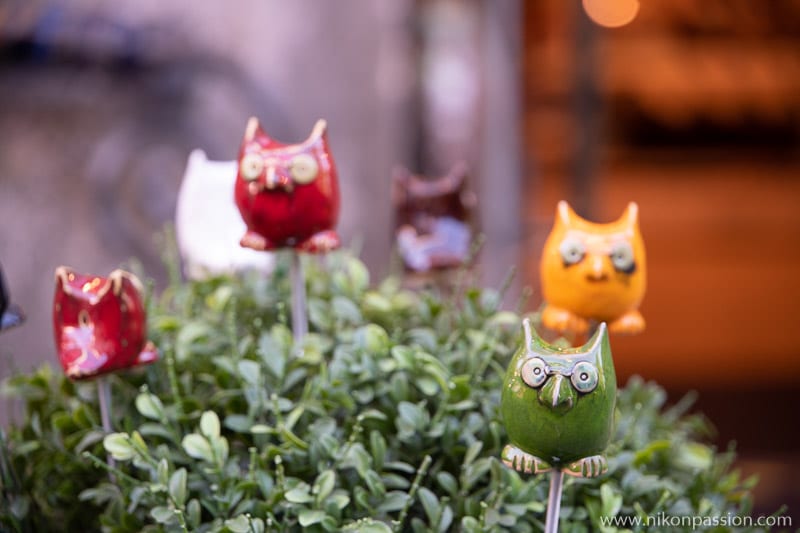 Tamron test 35-150 mm f/2.8-4 Di VC OSD: 150 mm – 1/20 sec. – f/4 – 100 ISO
Autofocus
The Tamron 35-150mm f/2.8-4 Di VC OSD's autofocus is not especially discreet, nor is it especially fast. In fact, just right: slower would have been unusable, faster would have cost too much. Suitable for static subjects, autofocus also does well in AF-C tracking on moving subjects, but doesn't move too fast either. Say, pedestrians, but not bicycles.
This will limit its use for sports photography to a few one-off outings. On the other hand, the AF speed and accuracy is very well suited for portrait photography, with the slight lack of precision being compensated for by the comfortable depth of field, even at full aperture.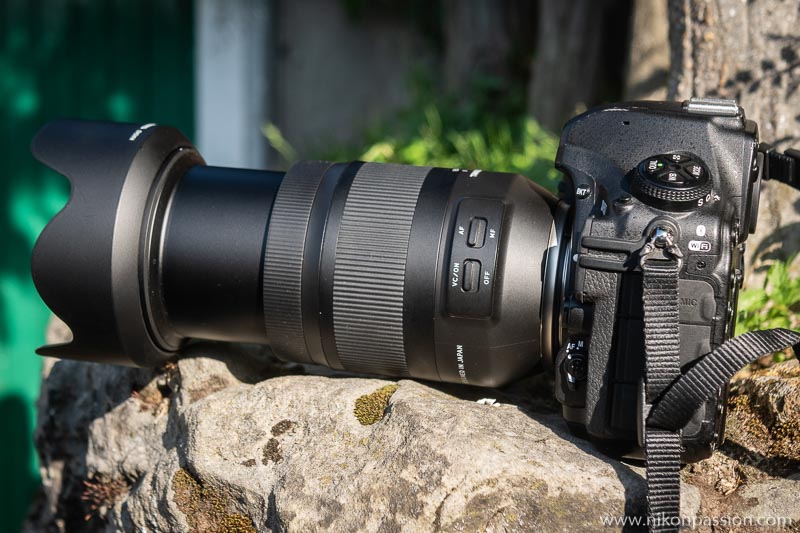 Stabilization
Tamron promises that the stabilization system of this 35-150 mm f/2.8-4 Di VC OSD allows a gain of 5 EV. In concrete terms, this means that it should be possible to take freehand pictures at half a second at 35 mm and 1/10th of a second at full zoom at 150 mm.
The focus here is on performance at the longest focal lengths, since the stabilization is intended to compensate for the reduction in maximum aperture while making it easier to use the lens for portraiture. The contract is fulfilled with ease since, with a little concentration, it is easy to photograph up to 1/5th of a second at 150 mm!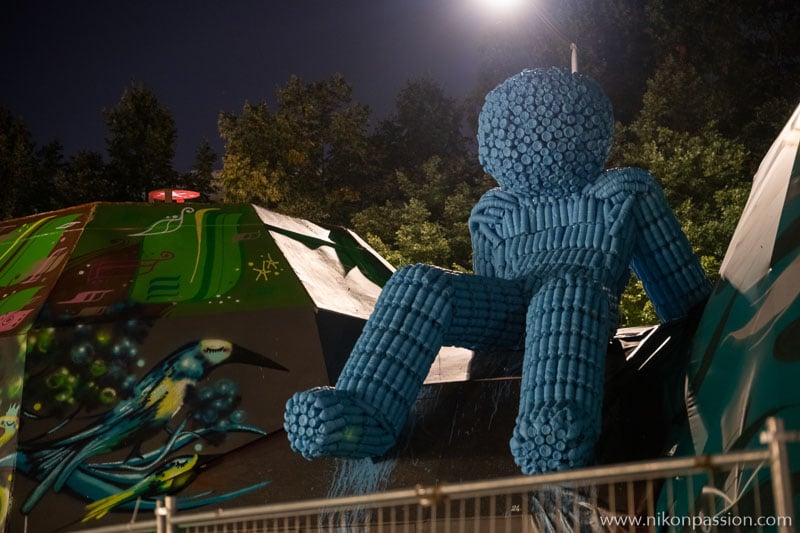 Tamron test 35-150 mm f/2.8-4 Di VC OSD: 100 mm – 1/5th of a second. – f/3.8 – 1.250 ISO
However, keep in mind that while technical performance is to be commended, in practical terms it is of relatively little value. On the one hand because on our recent cameras it is easy to increase sensitivity to gain one or two speeds without any visual degradation in image quality. On the other hand because, in portrait photography, 1/10th of a second is too long an exposure time for your subject to remain perfectly static. In addition, if you work in a studio, you will be able to turn up the power of your lighting to make your life easier…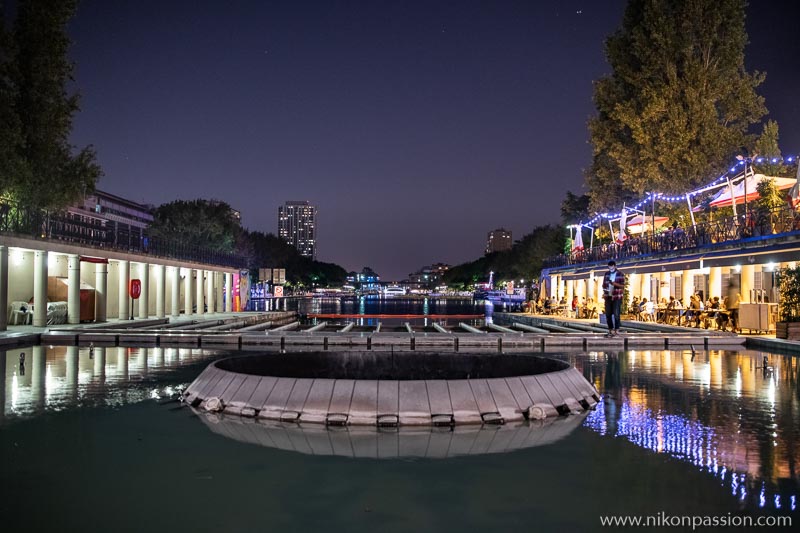 Tamron test 35-150 mm f/2.8-4 Di VC OSD: 35 mm – 1/5th of a second. – f/2.8 – 1.250 ISO
Optical rendering: depth of field
For once, we're going to tackle the depth of field before tackling the pure optical performance part. Who says portrait says bokeh, who says bokeh says depth of field, and who says depth of field says aperture/focal relation.
However, here we are dealing with a sliding opening, with a maximum opening of f/2.8 to 35 mm and f/4 to 150 mm (the minimum openings are f/16 to 35 mm and f/22 to 150 mm respectively). A full aperture is thus lost between the shortest and the longest focal length, which is still very reasonable and much better than if Tamron had proposed a 35-150 mm f/3.5-5.6, or f/4.5-6.3, for example.
So there's nothing to be ashamed of, especially since many professional zooms opt for this sliding aperture (the Panasonic Leica DG Vario-Elmarit 12-60 mm f/2.8-4 ASPH and the Leica Vario-Elmarit-L 24-90 mm f/2.8-4 ASPH to name but a few).
In a perfect world, the maximum opening would remain at f/2.8 for as long as possible after 35 mm, only to switch to f/4 once around 150 mm. Of course, mechanically, this is almost impossible. In an ideal world, the maximum aperture should therefore be reduced linearly, which would give, roughly, f/3.2 at 75 mm and f/3.5 at 105 mm. No way! In reality, the maximum aperture is reduced as it is (and the minimum aperture varies as well):

Is it really that bad? If you're a haircutting technician in four, yes. A little bit. In practice, not so much. All you'll have to remember is that, whatever the focal length, even at maximum aperture, you won't be able to get a very short depth of field as it's currently fashionable, or you'll have to shoot all your portraits at 150mm at f/4.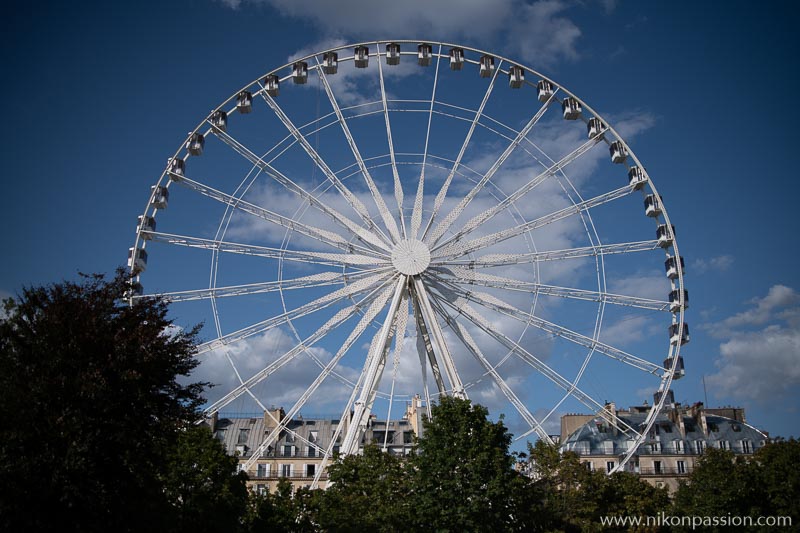 Tamron Test 35-150 mm f/2.8-4 Di VC OSD: 35 mm – 1/6,400 sec. – f/2.8 – 100 ISO
At the same time, it was to be expected: is not a 105 mm f/1.4 or a 58 mm f/0.95 who wants! But the message we want to get across here is that if the Tamron 35-150 mm f/2.8-4 Di VC OSD can be used to make portraits, they will not be portraits whose aesthetics are close to the current bokeh canons, despite the 9 slats of the diaphragm.
For this, for example, if you stay with Tamron, the SP 85 mm f/1.8 Di VC USD is clearly preferable. Luckily, since you don't have to suffer the diktat of the unique and instagramsque aesthetics, many other ways of making portraits exist without having to resort to millimetre depths of field.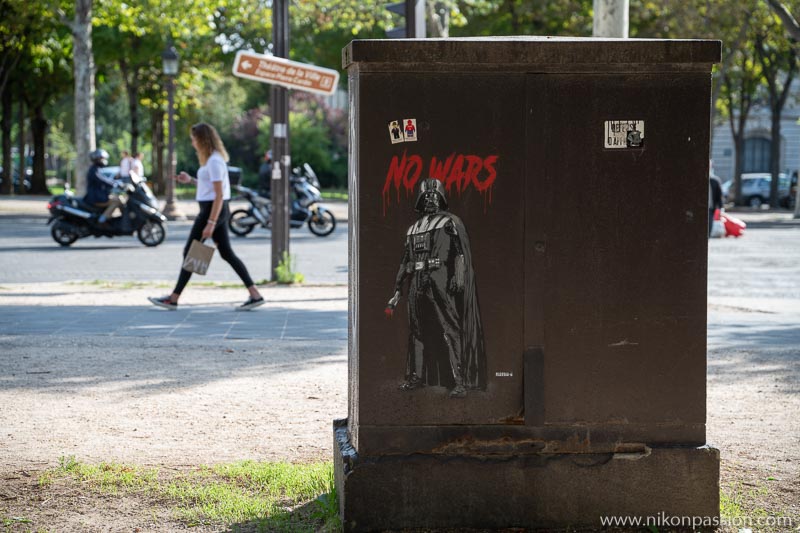 Tamron test 35-150 mm f/2.8-4 Di VC OSD: 90 mm – 1/200 sec. – f/4 – 100 ISO
Optical performance: vignetting, stitching and homogeneity
In summary, on the optical performance side, the Tamron 35-150 mm f/2.8-4 Di VC OSD does the job, without excelling anywhere and without being catastrophic anywhere. It's just… average.
The vignetting is very marked, despite the automatic correction applied by the D850 when rendering JPEG (if you have activated the said automatic correction). At 35, 50, and 85mm, vignetting is very visible at f/5.6, becomes more subtle at f/8, and then disappears. At 105, 135, and 150 mm, vignetting is even more pronounced than before up to f/8.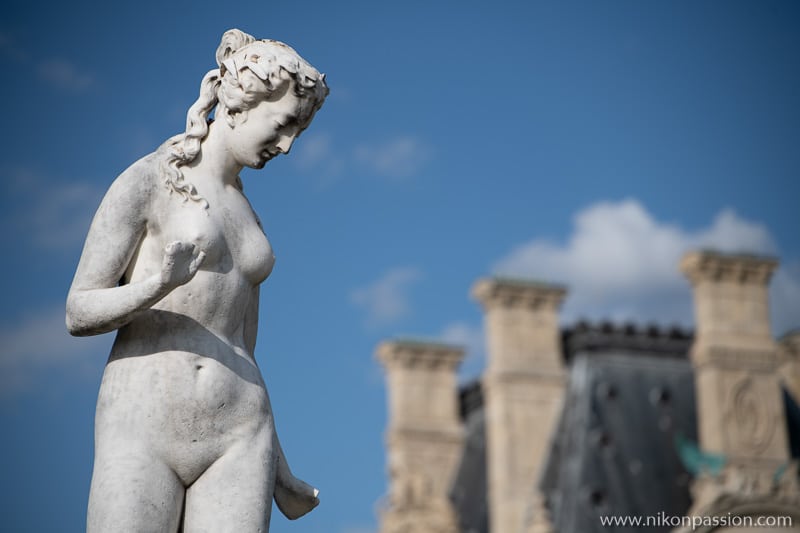 Tamron Test 35-150 mm f/2.8-4 Di VC OSD: 150 mm – 1/2.500 sec. – f/4 – 100 ISO
For portraits, this is not penalizing and even interesting since vignetting allows to close the image and forces the viewer's gaze to concentrate on the subject (presupposed in the center of the frame), but in the absolute, for a modern optic, this vignetting is criticizable.
The dive is satisfactory at the center at all focal lengths, but it's worth closing the aperture a little to really get the most out of the D850's demanding sensor. Moving away from the center, however, the nose-down quickly degrades and we find Tamron a bit too optimistic when they say that this lens is ready to handle 50 MP SLRs…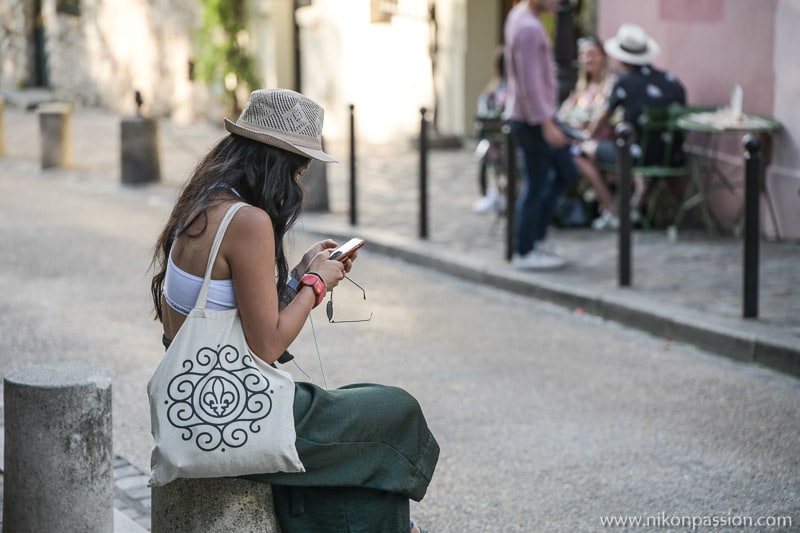 Tamron Test 35-150 mm f/2.8-4 Di VC OSD: 150 mm – 1/100th of a second. – f/4 – 100 ISO
On the other hand, when using it for portraits, a softer lens is preferable to an excess of sharpness and sharpness which would then have the misfortune of bringing out the slightest skin flaws in your model. One person's flaws are another person's qualities, and vice versa.
Optical performance: distortion
The distortion is quite marked on this Tamron 35-150 mm f/2.8-4 Di VC OSD. Marked and evolutionary. Indeed, you'll get a barrel distortion at 35mm, which will fade to zero between 85 and 105mm, to become a pincushion distortion at the longest focal lengths.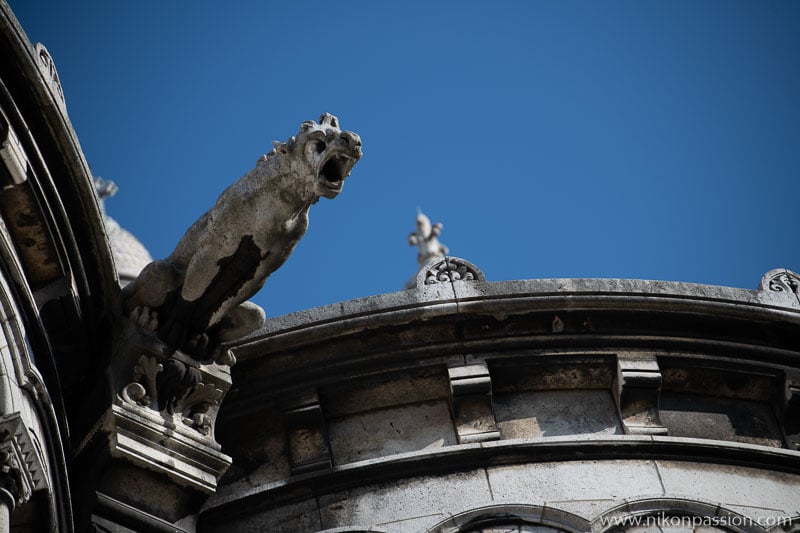 Tamron Test 35-150 mm f/2.8-4 Di VC OSD: 150 mm – 1/1,000 sec. – f/4 – 100 ISO
To put it another way, when used in portrait, this zoom tends to magnify faces to 35 mm and thin them to 150 mm because of the combination of perspective distortion and distortion. Another defect that can become a quality. But if you use this zoom lens for something other than portrait photography, such as street, architectural and landscape photography, these defects can become more annoying.
Optical performance: flare, color rendering and chromatic aberrations
There is no doubt that the BBAR treatment aimed at reducing parasitic reflections (and therefore increasing contrast) is proving to be highly effective.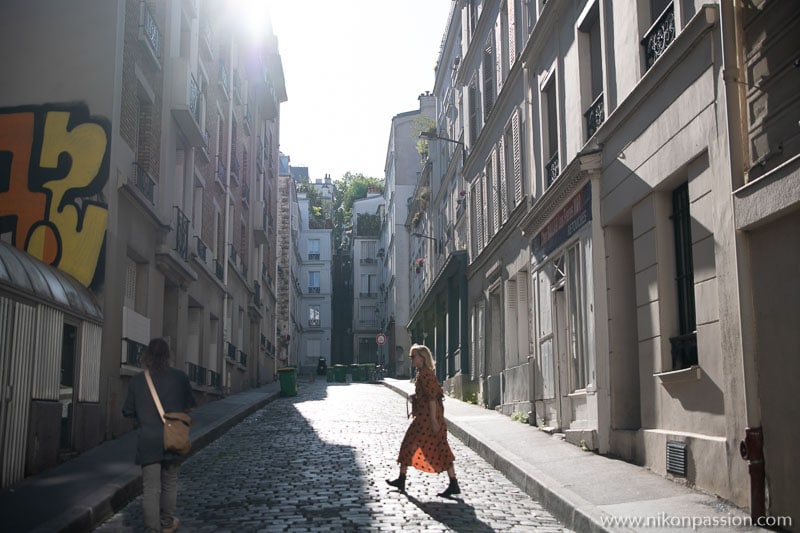 Tamron Test 35-150 mm f/2.8-4 Di VC OSD: 42 mm – 1/1,250 sec. – f/3 – 100 ISO
The lens resists well to flare and its colorimetric rendering is very dynamic and full of enthusiasm. In fact, even a little too much: the default image, in RAW, is a hair too contrasted and the internal JPEG processing of the D850 (in automatic Picture Profile mode) tends to dull the whole, recovering shadows and highlights too violently, making the image dull. With most lenses, the opposite is true, with JPEGs that are too saturated and high-contrast compared to RAW. Weird weird. The warmth of the lens makes it well suited for portraiture.
Tamron Test 35-150 mm f/2.8-4 Di VC OSD: in summary
The Tamron 35-150 mm f/2.8-4 Di VC OSD may interest you if :
you are looking for a versatile lens for portrait and street photography,
you want to complement a zoom and/or fixed wide-angle lens you already have,
you practice social photography and need tighter framing than with a 24-105 or a 24-120.
The Tamron 35-150 mm f/2.8-4 Di VC OSD will be of less interest to you if :
you need a real wide angle,
you want very short depths of field and a creamy bokeh,
you're uncompromising on optical performance,
you wish to practice sports photography regularly.
Click on the image below to see the pictures of this test in full definition on Flickr :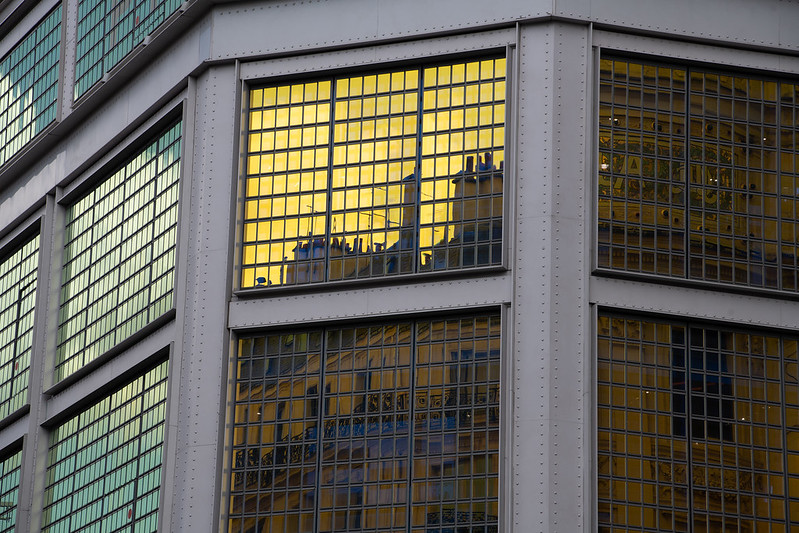 Perplexed. This is probably the word that sums up my feeling towards this goal.
Normally, I tend to like and even support original initiatives, but only when this is accompanied by flawless execution. But in the case of the Tamron 35-150 mm f/2.8-4 Di VC OSD, this is not frankly the case, as the promise of versatility does not quite live up to the indispensable technical compromises that are essential to contain its selling price (899 euros when it is launched in summer 2019).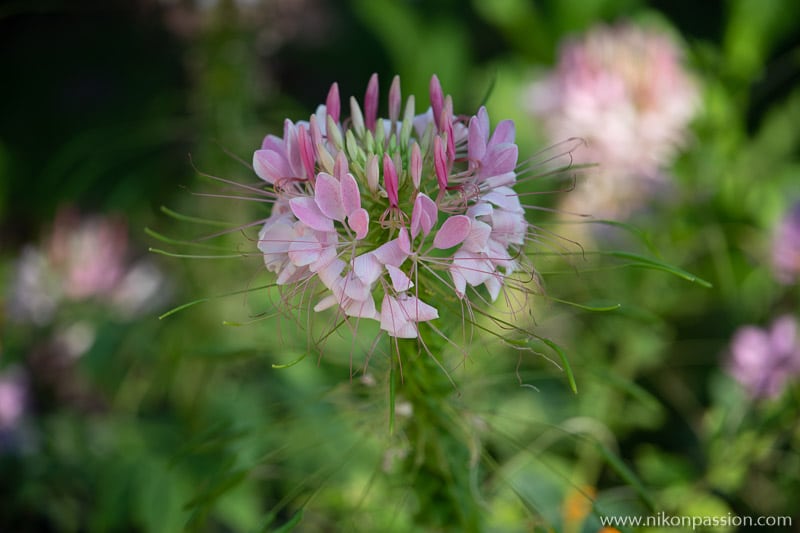 Tamron test 35-150 mm f/2.8-4 Di VC OSD: 150 mm – 1/400 sec. – f/4 – 100 ISO
I'll start with the good points. First of all, the quality of workmanship deserves to be praised: Tamron's efforts pay off and make it possible to offer superbly constructed lenses across the entire range with a finish that not so long ago was only found in professional optics: fluorine treatment, seals at all levels, barrel finish, rubber rings, etc.
To make this accessible on a zoom at less than 900 euros, which is moreover a zoom at f/2.8-4 with a slidable aperture but much more noble than f/3.5-5.6 or f/4.5-6.3 – is an industrial challenge.
Then, the rendering is judiciously adapted for portrait : stitched in the center but not too much either, vignetting to close the image… or how to transform classical defects into qualities. And then… and then, in fact, it's a bit all about the good points.
Neither positive nor negative points. The focal range. Even if this is the primary argument for this lens, there's something troubling about the 35-150mm range, and rather than accessing a new versatility, it feels like you're sitting with your ass between two chairs.
35 mm is not bad for reporting, but a little too long in some situations. A wider angle would have been nice. Without necessarily starting at 28 mm, 30 mm would have been fine, and would have symbolically increased the zoom range to 5x.
On the other side of the spectrum, 150mm is regularly too short, but it's less annoying, especially on a body like the Nikon D850 where the cropping margin is generous. But precisely because of this, one realizes all the more easily that there is not much difference in rendering between 135 mm and 150 mm, so pushing up to 180 mm would have made it possible to mark the shot.
Tamron test 35-150 mm f/2.8-4 Di VC OSD: 150 mm – 1/80th of a sec. – f/4 – 100 ISO
Now for the negatives. As the Tamron 35-150mm f/2.8-4 Di VC OSD has no internal zoom, it has to deal with an extension of its barrel to zoom in. Already that it is anything but compact from the start, now it becomes downright cumbersome. The overall average optical performance, if it fits well with a certain portrait practice, is more questionable for other uses.
In fact, one wonders whether this softness, lack of homogeneity and vignetting are voluntary (to give an aesthetic signature) or on the contrary collateral damage of economic-technological compromises (which would be surprising given the number of aspherical lenses, LD, BBAR treatment, etc.).
But the biggest black spot on this lens is without a doubt its focus. More audible than USD and of average responsiveness, OSD technology seems to have no real place on a 2019 lens and dulls the pleasure of use. And no question of taking the hand in manual focus, the dedicated ring is really not pleasant.
Perplexed, therefore, I have once again come to this conclusion. Should we crack for this 35-150 mm f/2.8-4 Di VC OSD? If you already own the Tamron 17-35 mm f/2.8-4 Di OSD and are satisfied with it: why not, if you intend to be consistent. But if you don't own it, we can only recommend that you wait a while, either for a firmware update or a new version.
Because that's the problem: on paper, this zoom is interesting, but the realization is not up to its ambitions. So for the time being, it is confined to a photographic niche. It's sad, because there was an idea.
This zoom at the best price at Miss Digital
This zoom at the best price at Amazon