home
>
Blog
>
Photography
>
8 mistakes when starting photography
8 errors when starting in …
Who does not like photography? I think that everyone, this art in recent years has been one of the most loved, since with cell phones and social networks many of us have been struck by taking photos with hundreds of "likes" and transmitting our personality and interests .
Therefore, if you are just starting out in the world of photography or perhaps you are experimenting with your cell phone, this note is for you; We will tell you 8 common mistakes when starting in photography. Let's start!
Don't limit yourself!
Sometimes we think that we need a great camera to start with, when the most important thing is to experiment. Take advantage of your cell phone! Then you will know if you love photography and what style you want to develop.
Look at this incredible photo taken with a cell phone and awarded at the iPhone Photography Awards 2018
Photograph by Zarni Myo Win
Automatic is faster?
Yes, but you risk your style and as a photographer we seek to discover our own style. Study the manual mode of your camera and start making the most of your creativity. Remember that in this part it will be important for you to learn the concepts of aperture, shutter speed and ISO.
Fundamentals of Digital Photography
How did the camera hold on?
Separate and stable feet, one hand supporting the weight of the camera and the other ready to shoot. Goodbye moving pictures!
New camera or lens?
If you are ready to buy another tool it will always be better to invest in the lens, it will always give you the highest quality on the image. A good lens makes the difference between flat work and volume work, plus it gives you the versatility to experience other things without having to change cameras. In this note we tell you what type of lenses to choose according to your needs.
I forgot to charge the battery!
Always double check your batteries and memory. And don't forget that every time you go to a photo shoot, it is super important that you bring some spare ones.
Online courses in photography to make you the best
"I can edit that"
Don't kid yourself, you can lose many hours. Try to set all the details in the same scene. The idea is that you save time so you can focus on the personality and aesthetics of the image.
JPG vs. RAW, quick explanation
– JPG: You lose everything your camera can do.
– RAW: Edit faster and keep all the information.
Just don't forget that when configuring your camera, you should tell it to take the photos in RAW format. We talked about this in "start developing your photos in Lightroom"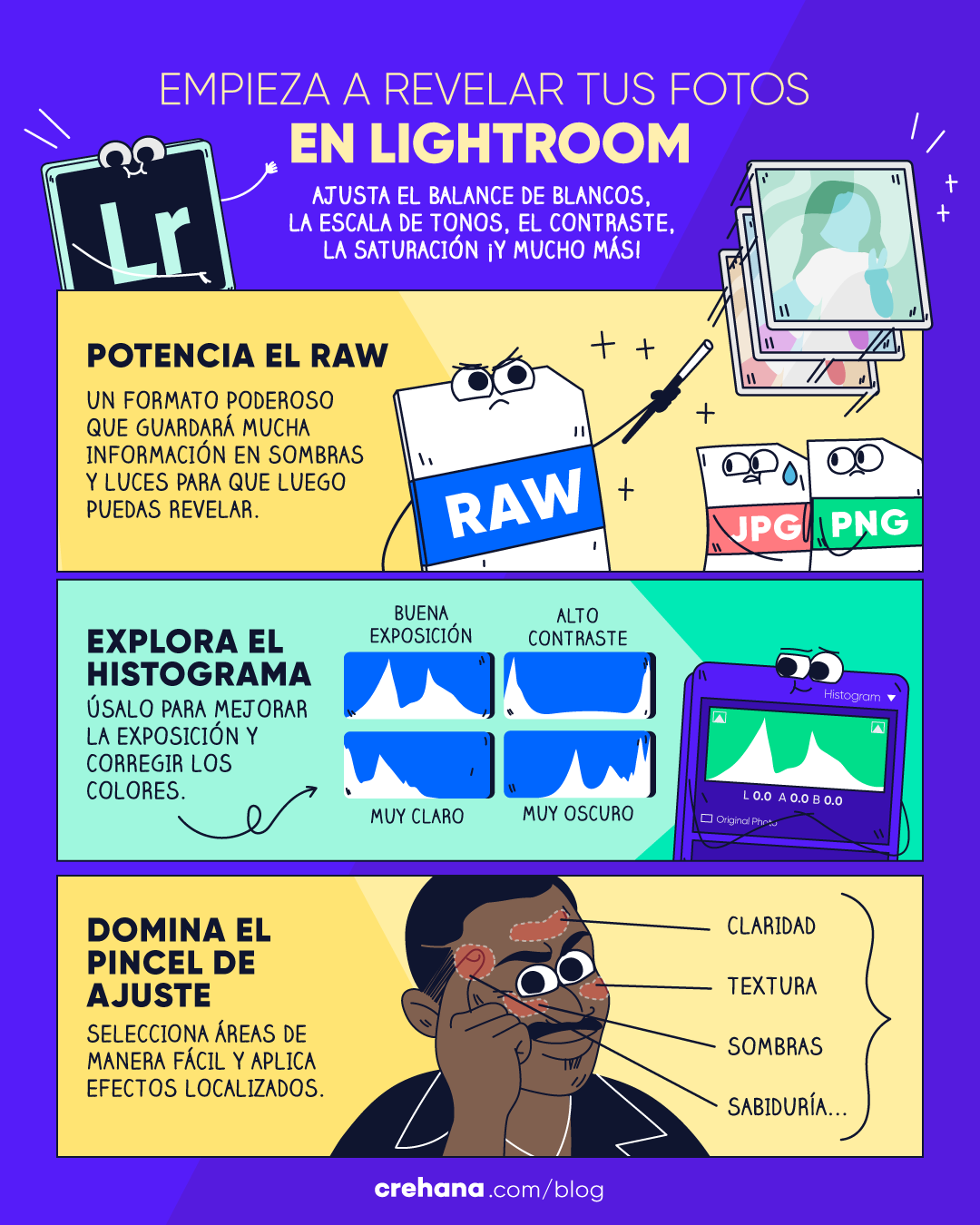 Do not think about the format where it will be used
Before shooting, think about whether it will be for a post and that Instagram does not crop it, if it will include text or if it will be horizontal or vertical, if you are going to print it or not, etc. This will let you know how you should compose the image and what type of frame to use.
And ready! We hope that these tips have helped you, remember that like everything, this is a process, so you must have patience, optimism and above all, a lot of eye! See you in a next article.