"I have tried to portray the country of the Rising Sun with an approach loaded with symbolism, with its miseries and greatness, where sordid moments are mixed with other epics and tradition and modernity coexist in harmony."Thus begins the description of Javier Aranburu of your project 'The shogun and the lolita', the result of three months spent in Japan in search of recovering his passion for photography.
"Between 2005 and 2010 I was doing fashion, advertising and catalog work for clients —He tells us— as well as collaborations for magazines. I had a lot of pressure and there came a time when I wanted to turn my professional career around, my motivation as a photographer was declining and I needed a change. I went alone to Japan, accompanied by my camera with the intention of enjoying photography again, walking slowly and aimlessly with all five senses ready to click with the camera at the right moment".
I'd be lying if I said I had a fixed plan -keep going- My goal was to get excited about photography again and try to capture moments and portray people who spoke about the DNA of the country. In the end I was lucky enough to spend three months in Tokyo as a base of operations and it was one of the best experiences of my life. […] It is a place that never ceases to surprise you with a mixture of tradition and modernity unique in the world.".
"I also had the opportunity to move around the country and go to Mount Fuji or go to Fukushima and photograph the samurai a year before the nuclear disaster that devastated the place. On my return I returned to Madrid with renewed energy and clearer ideas and I bet on my creative freedom by opening my own photographic gallery in Madrid, in the Chamberí neighborhood.".
This is something that we already told you when, a little over a year ago, we showed you the portrait of Madrid in a pandemic by this multidisciplinary photographer Born in Paris but born in Madrid by adoption, and that in recent times has stood out precisely by portraying the Spanish capital (which he turned up in the book 'Portrait of Madrid' edited by Anaya PhotoClub).
Curiously, many years ago we also told you about the controversy over the fraudulent use of a photo of him, taken in Japan, on a poster for an Isabel Coixet movie.
"To this day I do not know when I will return to Japan, I hope to do it soon and complete the work. After having published the book on Madrid I would like the next one to be about the Japanese country"In the meantime, he shows us these photos in which"sordid moments are mixed with other epics, love is contrasted with loneliness, dreams merge with reality, life and death seem like two frames".
Some images that "Sometimes they seem taken from the aftermath of the last Shogun or a Kurosawa movie, they flow and intermingle as if they were Koi fish, a symbol of persistence and effort, capable of swimming against the current and overcoming any obstacle to emerge victorious".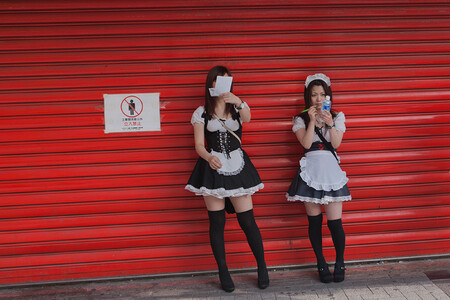 In them "You could not miss Mount Fuji, one of the most precious places in the Nipon country"; either the typical lolitas dressed in their flashy costumes, "a subculture born out of women's refusal to give in to conservative Japanese society"; nor of course some sumo wrestlers preparing for the final combat.
"Tradition and modernity are the two sides of the same coin"in an interesting job that comes in handy for learn a little more about the curious Japanese culture now that that country is the protagonist for hosting the Olympic Games. Congratulations on the work Javier, and thank you very much for sharing it with our readers.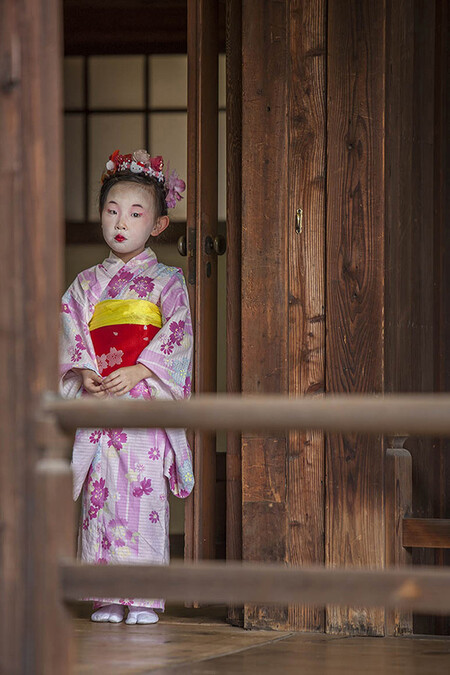 Javier Aranburu | Website | Instagram
Photographs by Javier Aranburu reproduced with permission of the author for this article