Do you want to progress and take good photos but you don't know how to go about it? Find out why browsing your photo archives is an activity that won't cost you anything but will pay you a lot!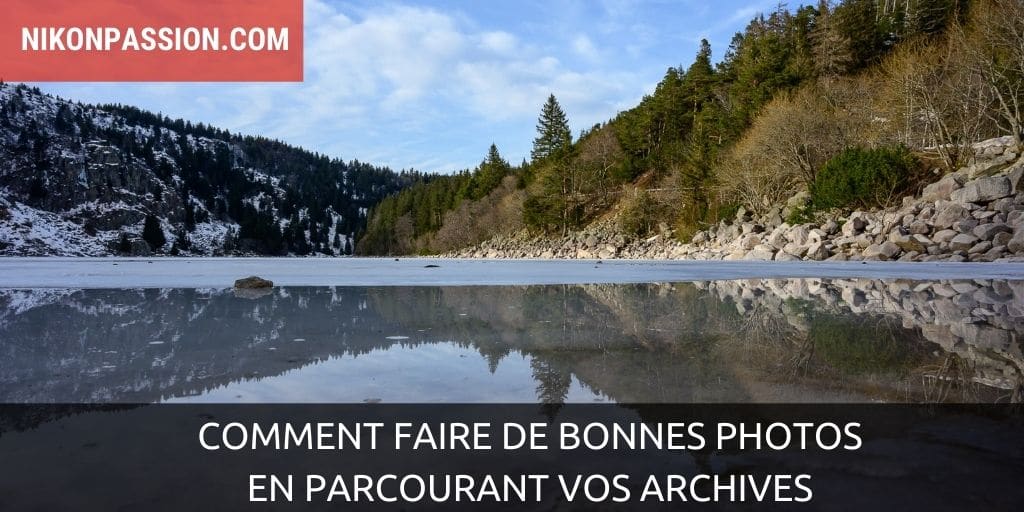 Why your photo archives help you take great photos
By following the video above, taken from my series on Youtube, you will understand why diving into your photo archives is a good method to progress in photography.
In fact, your archives represent everything you have done since taking pictures, if you have kept enough images to be representative of your practice. By observing these images you will be able to:
sort through the ones you like the most,
measure your progress in photos, go back a few years, they will jump out at you,
create series and identify your universe and your desires,
understand your needs, in training, perhaps also in equipment.
Revisit your photo archives
I constantly revisit my photo archives. This work allows me to have a more global vision of my production than if I just watch the latest series.
Often you don't need to invest thousands of dollars in better camera equipment, you just need to understand what moves you about what you've already done, what makes you react, the images you enjoy. most.
By identifying these photos, you will identify trends, you will be able to make connections, realize that this photo that you like, you have already taken it several times in other forms without even remembering it. Take the opportunity to create a series and feed it whenever possible. Eric Forey talks about photo series much better than I do in Serial Photographer.
It is also by analyzing your photos that you will identify the focal lengths that you appreciate the most, the apertures, the renderings, so much practical information that you will be able to reuse.
For further …
This subject interests you, you would like to approach photography from another angle than the only material, you have difficulty passing a course?
I share with you many tips by email, every week, to help you develop your practice to go from beginner to expert photographer. You can receive these emails yourself by registering here:
Jean-Christophe's photo letter
You can also react to this subject by leaving a comment below!