Let's see together the development of a photo of portraitwhich should convince you to use the RAW format and to do digital development!
(If you see badly, remember to put the video in full screen and to select 720p)
I won't put in the raw file because it's a portrait, but here's thebefore/after to give you an idea of the glaring difference: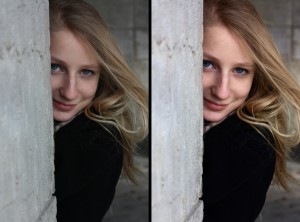 Well, then.., convinced ? Leave a comment for you too to convert to the God RAW P, and consider registering for the newsletterI'm talking about RAW in my guide 😉.