home
>
Blog
>
Photography
>
Canon vs. Nikon: Which camera should I choose in 2021?
Canon vs. Nikon: What the …
Thinking of buying a camera? Are you between Canyon or Nikon and you don't know which one to choose? Well, you came to the right place! 🙂
It is likely that, during your search on the net, you have come across various comments from people, telling you which is the best camera in the world, due to its image quality, price, functions, etc. That is why we want to clarify an important point, which you should keep in mind: Canyon Y NikonThey have an excellent track record and guarantee high quality products.
The prices of the equipment may vary depending on the series you choose, the brand, etc. That is why we recommend that you have a clear budget for the purchase of your camera.
If you want to find out if Canyon or Nikon and what functions you should consider before buying your camera, read on.
Index:
Canon or Nikon ?: Features to Consider
Photo camera with compatible accessories
Image quality that your camera should have
Photo camera with easy to use menu
Photo camera with help desk
JPG size and quality of your camera
Comfortable and ergonomic camera
Photo camera with best video option
Expanding your photography equipment
The megapixels of your camera
What camera to choose?
Before we begin, we are going to define the use you will give your camera. For example, if you only want to take photos of your travels or if you want to dedicate yourself to the world of photography in a professional way. You choose! Learn about the best online photography courses here.
Remember that all cameras today take very good photos and videos. So if you're only going to focus on photography, you can choose a camera that doesn't have as much focus or as many video options and you can save a lot of money.
Image: Unplash
If you are a fan of vintage and have lenses from old cameras, then you are probably interested in one Nikon, this because it has F mount which is compatible with all objectives since 1959. Instead, the Canyon with your system EOS mount It has been around since 1987, for which you would have to have an extra adapter for old lenses. The advantage of the latter is that it has an electronic focus system that achieves better objectives.
Image: Freepik
If you love to capture even the smallest detail or are obsessed with the sharpness of photos, you should choose one Nikon. This is because the sensors of the latest models improve sharpness and increase the low risk of the effect. moiré in the photos. Now if you are a fan of color management in photos, then you can go for one Canyon.
Image: AdobeStock
Imagine being about to take a photo and not knowing where one of the functions is located on the menu, you miss out on taking an amazing photo. Terrible, right? 😱
Sign up for the online Food Photography and Digital Retouching Course.
There are cameras with functions that are quite difficult to find. According to some photographers, Nikon cameras have the most used settings such as ISO, white balance, exposure compensation among others, more within reach and with faster access. On the other hand, the Canon, usually have to enter the menu and look for adjustment by adjustment to be able to modify it.
Image: AdobeStock
Most models of Nikon cameras have a button with a question mark for quick help. As soon as you touch it, they explain the function you are in at that moment. Canon does not have that button and you will have to discover the functionality of each of the options.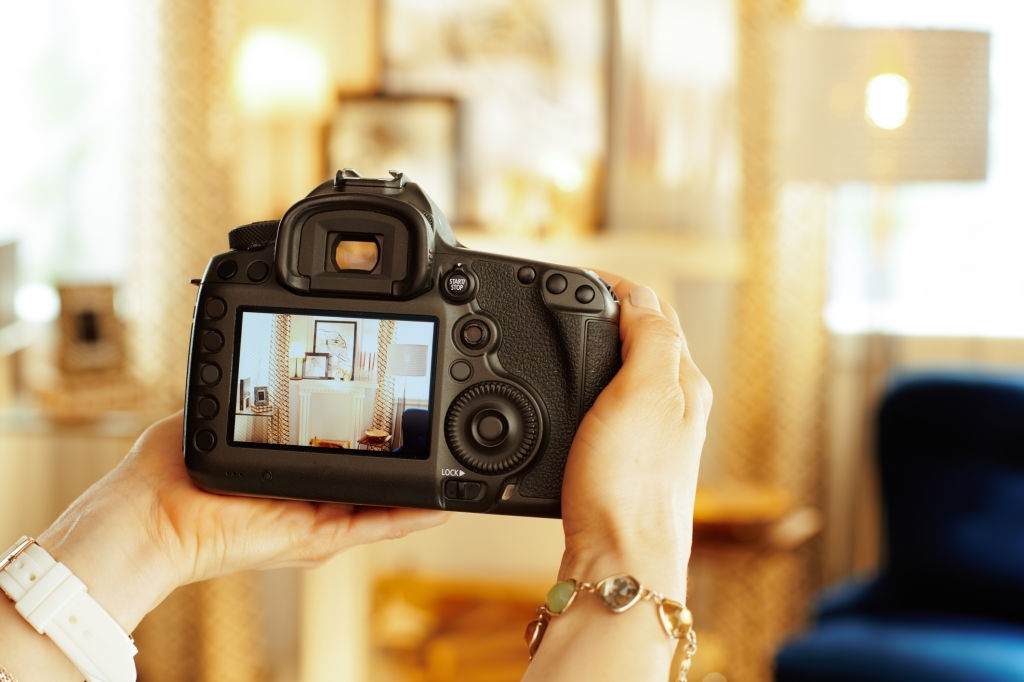 Image: iStockPhoto
There is a theory that photos with more details, light and colors tend to take up more space on the memory card, as opposed to darker images with less detail. Here, Canon cameras usually generate a larger JPG file and when this is not the case the JPG is usually smaller. Nikon, on the other hand, makes their JPG files the same sizes, thus wasting valuable space on the memory card and they tend to lower the quality of the file many times.
Image: AdobeStock
This is a point that we usually don't take into account, but remember that you will spend a lot of time with the camera in hand. So, you must feel comfortable and with good access to the buttons, to change the configuration parameters. We recommend that you go to the store and can test that the camera has the right weight and fits well in your hand.
Image: Unplash
If you are going to dedicate yourself to recording videos with your camera, then you must pay close attention to the recording quality you can access, frame quality, video mode, if it has automatic focus, microphone input, etc.
Canon cameras are used more for this purpose to provide higher quality. In addition, a point in favor is that we have the possibility to readjust the parameters when we are recording the shot, something that in Nikon seems not to be available at the moment in many models.
Sign up for the Online Course on Fundamentals of Digital Photography
Now, if you are not so interested in recording quality, but you still want to take advantage of this function, we recommend watching some videos recorded with the model of the camera you are planning to purchase, in order to see the results.
Image: Freepik
If you love photography, you're still going to want to expand your team. If you are a Canon or Nikon user, you don't have to buy only a lens from the same brand as your body, but you have compatibility with other accessory manufacturers.
This is another important point to consider, since not all camera brands offer you these options. In the case of Canon, for example, you can use Nikon lenses through an adapter, something that does not happen otherwise. Know the types of lenses for your camera.
Image: Freepik
The number of megapixels is not really a determining factor when choosing a camera. Currently it is usual for cameras to have between 14 and 16 megapixels, which, together with a good sensor, processor and optics, will give you the images you are looking for.
Within the various models of Canon or Nikon cameras, each brand has its strength in a particular aspect. For example, there are those that stand out for their high shutter speed, which is tremendously useful for activity photography in general, those that are lighter and more compact, perfect for travel photography, those that have larger sensors, those that have better video recording options, the ones with the most effects, also with wifi connectivity, etc.
Image: Unplash
In short, it is about looking for the best camera that fulfills your purpose, regardless of the brand.
The final decision to buy your camera, it is strictly personal, since you will choose the brand that best suits what you are looking for. Here you will find a guide with the eight best professional cameras of this 2021.
Remember, always be true to your style, experiment with it and enjoy the wonderful world of photography. 😉