Whether you buy the case, or especially afterwards, it is difficult to find your way around when you're interested in buying an objective. What do all the technical informationwhat is ultimate considering your budget, what type What kind of goal do you need, what's a fixed focal length…etc.? In short, you have thousands of questions, which I will try to answer in this article.
Since this article, I have also dealt with this subject in video more recently, if you prefer the format:
Above all, I don't want people to think that I am contradicting myself: I still think that the purchase of equipment should not not be your priority. If you have a problem with your photos (lack of sharpness, colors, whatever), it's more likely a problem with you rather than with the 😀 equipment. But sometimes, when you start to know what you prefer to photograph, that you have some needs particular or that you feel limited by his equipment, one can seek to acquire a new objective.
As always, what will determine your purchase are your needs. This article is therefore intended to be a complete guide to help you choose, but not to choose for you 😉. And this regardless of the brand of course!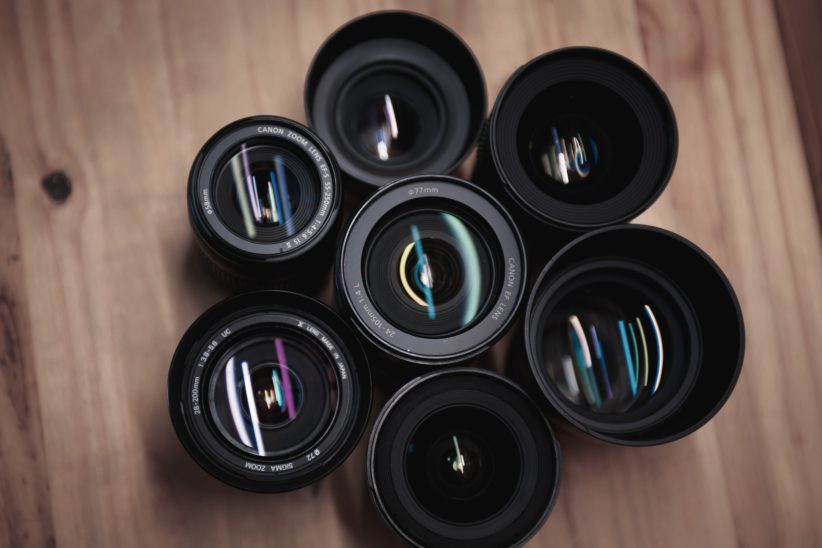 However, given the number of existing objectives, it is a little complicated to find your way through this jungle. Let's start with a small accuracy which seems obvious but can be useful: you obviously can't mount a Canon lens on a Nikon body, or the other way around. On the other hand, there are two third-party brands (Sigma and Tamron in particular) whose lenses are available in a version for almost every existing brand.
Now let's look at the different ones one by one parameters to consider:
Which focal length should I choose for my lens?
This is usually the first information that jumps out when reading the description of an optic: the focal length is expressed in mm, for example 50 mm or 18-105mm. This number tells you how close your subject is going to be enlarged (or reduced) in relation to your vision when you photograph it. This focal length allows you to define three categories of lenses.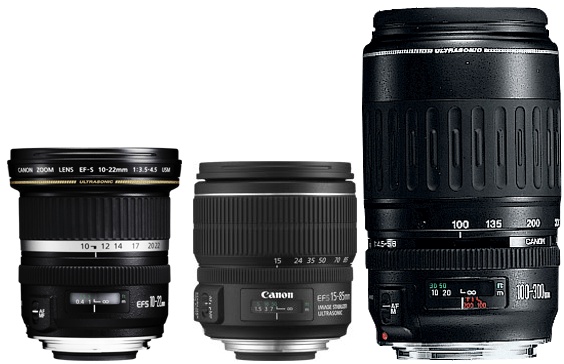 Standard focal length lenses
Here this word means that what you will see in the lens corresponds to pretty much what you see with your eyes.. For technical reasons that I will not explain, the focal length corresponding to the human eye is approximately :
40-50 mm in "24×36 equivalent", i.e. for a 35mm film camera or a full-format sensor (SLRs and high-end hybrids)
or 25-35 mm for a APS-C sensor (most entry-level and mid-range SLRs, and many hybrids)
and either 20-25mm for a micro 4/3″ sensor (Panasonic Lumix and Olympus hybrids)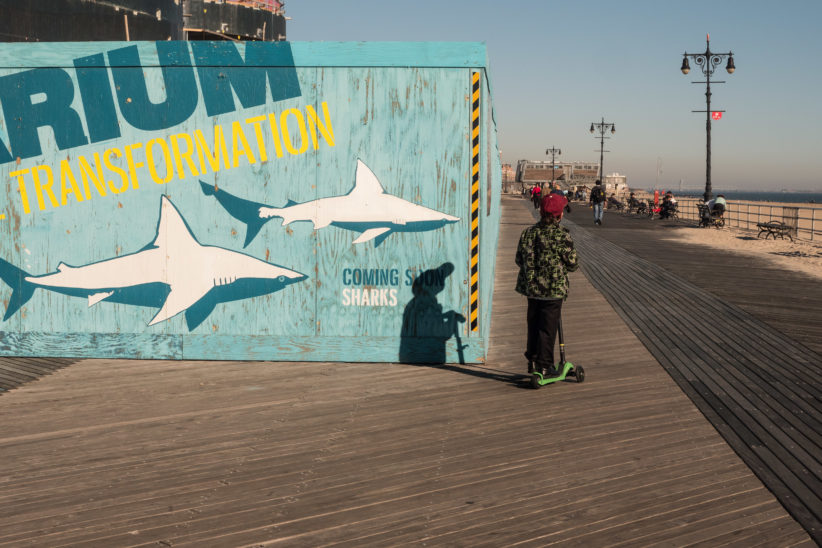 This type of focal length is generally ideal for portrait or "all-round" photography. By the way, the lens in the consumer SLR kit is usually an 18-55 mm, which covers this category and even a little bit of the next one, so you can photograph your vacation spot or your mom 😀
Wide-angle lenses
This category has this name because what you see in the lens is larger than what you see with the human eye.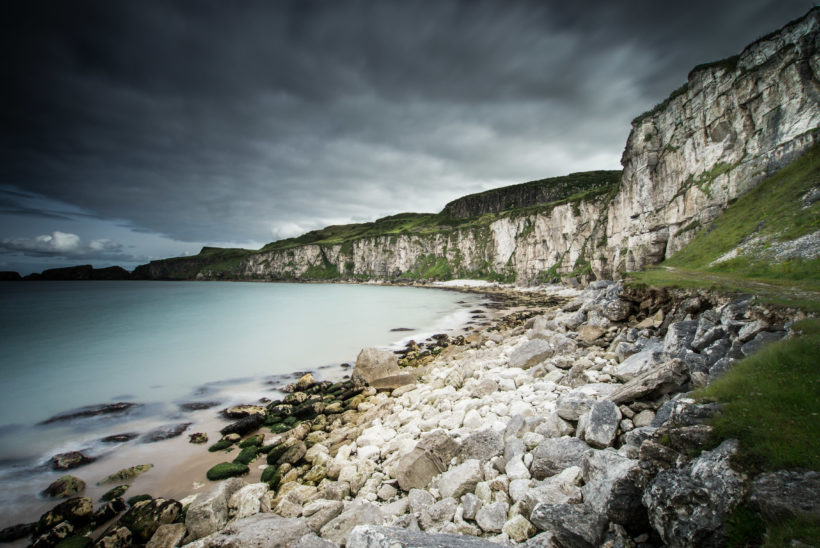 It classifies the optics of 28 mm or less in 24×36 equivalent (i.e. 18mm or less on APS-C, and 14mm or less on 4/3 mic).
This type of lens is very useful for photographs of landscapes where we want to capture as much as possible of the scene before us. As in general, we usually brings closer. of his subject at these focal lengths, the impression of depth of the images increases, and so does the distortion due to perspective.
I have talked more about these lenses in a dedicated article: click here to read all about wide-angle lenses.
There are also very wide angle lenses that distort the image a lot, called "fish-eye", in reference to the eyes of fish that are all round and see any way 😛 But these are very particular optics that are usually not the priority of the photographer.
Telephoto lenses
Concerning everything over 100 mm (above 300 they are called super telephoto lenses), this type of lens is used to have a large subject in the frame even though it is far away. In other words, it is used for photos of sport and photos animalThe lens can also be used for portrait, for small telephoto lenses around 100 mm.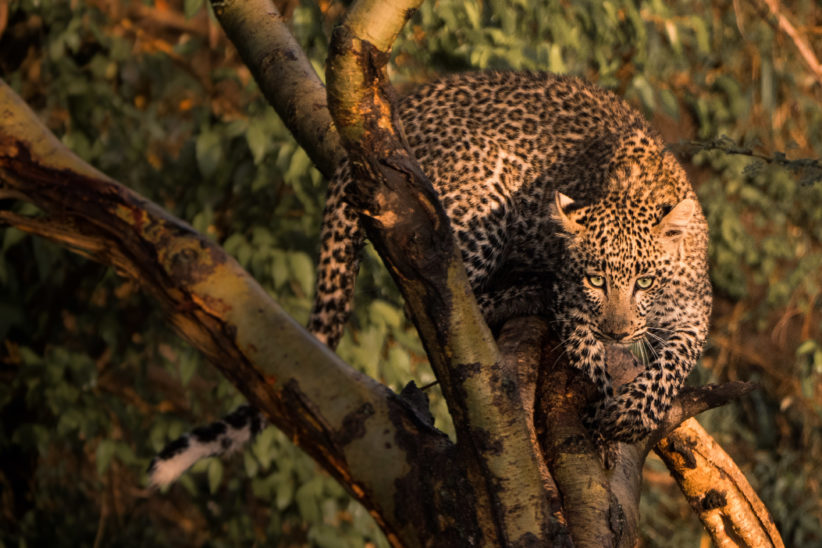 I hope that these 3 very simple categories already enlighten you a little. Let's talk right away about 2 points that are closely related to focal length.
What is the minimum focusing distance?
At the same focal length, let's say 50 mm, an ant will not be the same size on the picture if you are 50 centimeters away from her or to 5 cmit seems obvious. That's where the minimum focusing distance only the objectives macro allow for the development of a close-up rangeand therefore get full frame shots of… ants 😛
So a lens is macro if it has this characteristic, which means that it has nothing to do with with focal length: there are 50 or 200 mm macro lenses.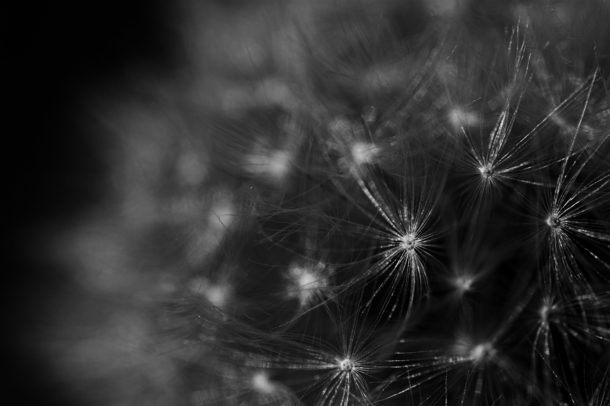 Zoom or fixed focal length?
To make it simple: a zoom lens has a focal length that can change, a fixed focal length, well… is fixed 😀
You're going to say to me: "But the fixed focal length sucks, you have to walk instead of zooming!". Lazy bastards! 😛
I'm going to generalize a little bit obviously, because there are good and bad optics in both categories, but let's see their benefits :
What are the advantages of fixed focal lengths?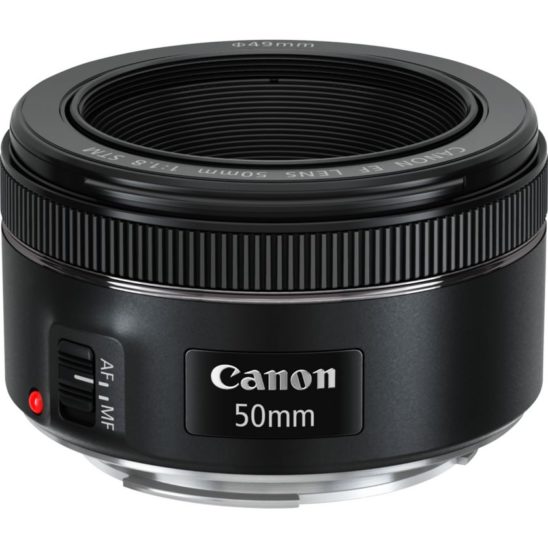 What are the advantages of zooms?
This article may already seem long, but there are many factors to consider, and we're talking about how you're going to spend your next Christmas bonus 😀 And preparing your purchase well could make you save a few denarii. But don't worry, the rest will be shorter! 😉
What is maximum lens aperture?
First of all, if you don't know what it is yet or if you need a reminder, go read the article on focal aperture first. The maximum aperture of the lens is designated by a value in f/numberThis determines how open the lens iris can be. In other words, the more this maximum aperture is important (and so the smaller the f is, remember), plus :
you will be able to take low-light photos without lowering your shutter speed too much, increase ISO sensitivity or use a flash.
you will get a reduced depth of field
The depth of field is highly interesting from the point of view creativeand I can tell you that until you take a picture below f/2, you don't know actually what depth of field is 😉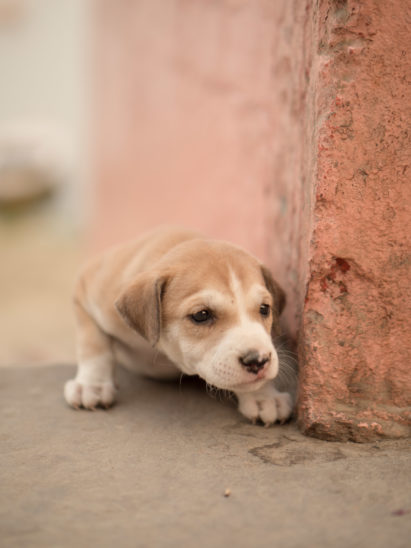 But being able to take pictures in low light is a great advantage not to be neglected! That's why we call these optics with a large maximum aperture optics "high aperture optics".luminous" (they let in more light) or "quick"(they allow higher shutter speeds to be used).
Note that these benefits generally increase the prices of the lens, especially for zooms and/or long focal lengths.
This maximum opening is indicated after the focal length. Three examples to make it clear:
50mm f/1.8 means that this fixed 50mm focal length can be opened to a maximum at f/1.8
18-55mm f/3.5-5.6 means that this zoom can be opened to maximum at f/3.5 to 18mm and f/5.6 to 55mm.
28-70mm f/2.8 means that this 28-70mm zoom can open to maximum at f/2.8 regardless of the focal length
The maximum aperture you need depends on the situation you are shooting in:
In insideespecially in dimly lit contexts (I am thinking of the concerts), you will need an opening of f/2.8 or more.
For the days cutleryEspecially in conditions where you need to use a fast shutter speed, you can just use f/3.5 or faster.
Finally in full sunshine, any opening will do.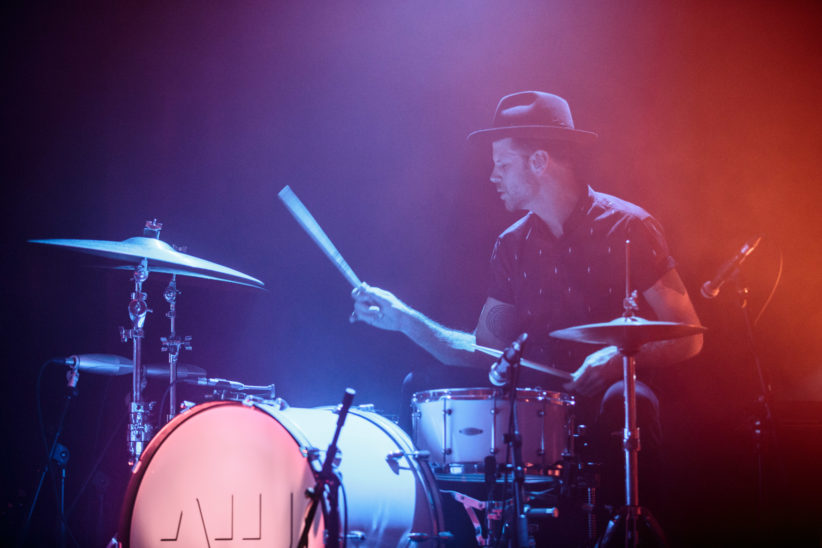 At this level, you have both of them in your hands key features that lead to the choice of an objective: the focal length and themaximum aperture. Now let's look at the details.
What is stabilization?
Stabilization avoids motion blur (when your device is not stable), and therefore is not useful if you are using a photo tripod for example. This is particularly useful if you are using a long focal length (a telephoto lens so, if you follow 😉 )which is more prone to motion blur.
This technology also allows you to slightly reduce your shutter speed by two or more steps without having blur problems, which can be useful in situations where the light is low.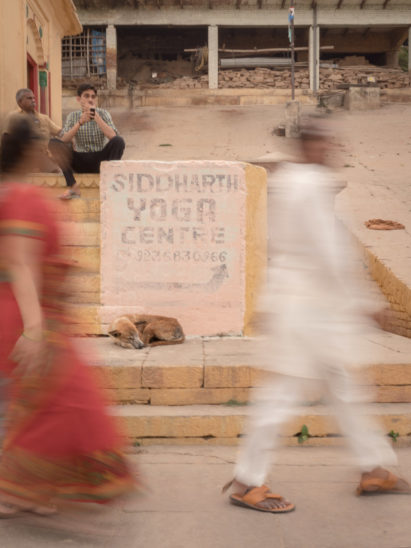 Stabilization is not trivial, and I recently advised a friend not to buy a camera because of it: a tempting offer with an 18-55mm whose version without stabilization has a bad reputation, and a 75-300 with which he could only take sharp pictures in ideal light conditions (which never come when you need them, of course).
If you want to know more, I have written a more complete article on the stabilization of photo lenses.
Which lens brand to choose?
There are bad lenses from your camera brand, and good ones from third party brands such as Sigma and Tamron. And vice versa. My principle is simple: I'm looking for a brand purpose of my device. If ever I don't find my happiness, I look for it in the third-party brands.
For some models, it may be preferable to turn to third party brands as the differences in quality are minimal and those of prices important. It's up to you to see if there are substantial savings to be made by reading the tests on the internet.
For example, the optics of the Art from Sigma are very well known for their optical quality, and sometimes surpass Canon or Nikon lenses!
I also released a complete guide on how to choose a lens for DSLRs, which you can find in digital format here, or in paper version for Canon or Nikon.
Budget
It's obviously the biggest constraint for a lot of us. I'm not gonna lie to you: in general… you get your money's worthand a cheap lens is usually not as good as a top-of-the-line one, it makes sense. But what's important is the price relative !
Let's take an example: a 50mm f/1.8 costs about a hundred euros, and yet it's an optic with a large maximum aperture and excellent sharpness. It's very affordable because it doesn't zoom, is very simple in design, and made of cheap materials. And there are two lenses of the same type in the range, both 50mm (fixed focal length), but which open to f/1.4 and f/1.2and cost respectively 4 times and 15 times more expensive.
Are they worth really Four to 15 times more? It obviously depends on your needs, and your wallet! 🙂
Anyway, he's quite possible to take great pictures with the cheapest 😉
Conclusion
Let me get this straight. Depending on your needs, you need to determine:
the focal length you need: wide-angle, standard, telephoto lens
if it is to be flexible (zoom) or if it is not necessary (fixed focal length)
if you need a close development (for macro), or not
if you need a maximum openingin other words, whether you photograph in low light or not…
At this point, you can determine 2 or 3 objectives that are appropriate for your budgetor decide to continue saving 😀 (I'm not kidding, it can be an option). Read some tests on these objectives on specialized sites by doing a Google search, and possibly some user feedback on forums. And normally, you should be able to do a choice !
Well, I didn't think I'd take this long, but the point is… extensiveespecially by covering all needs and trying to talk about all brands! If you have any questions or remarks, please do not hesitate to leave a comment below.
And don't forget to share the article! 🙂