We had already talked about the rule of thirds in photography. Today, we are going to discover a simple trick that can change the impact of your photos in an exceptional way.
Pin this article on Pinterest for future reference!
Let's cut to the chase: using perspective in your photos gives them strength. Indeed, a photo is in both dimensions, but it represents a world that is in its own right. three dimensions. And the fact that graphic techniques are able to reproduce the impression that there are three dimensions on a flat plate, gives the impression that the image is three-dimensional. realism and the force to your clichés.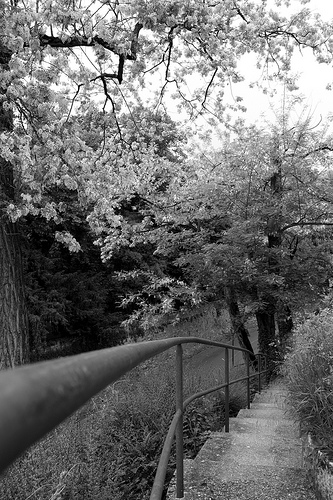 How do you integrate this perspective into your shots?
Without going into the details of the different types of perspectives (we will perhaps come back to this in a future article), the simplest way is toincorporate vanishing lines in your pictures. The example of the banister in the picture below is quite classic, but it also works with more or less imaginary lines :
You have to be careful of a trap if you integrate one or more vanishing lines into your image, you should know that these lines of force guide the eye in the picture. In other words, if the subject of the photo (the person for example) does not lie on one of these vanishing lines (or at their intersection, for example), people looking at the photo may focus on other than the subjectwhich often results in average or even bad photos.
It must therefore be used painstakingly. Besides, I'm not saying that all good photos play with perspective, nor that photos that use this effect are necessarily good. One should obviously not seek the perspective at all costsbut when it's present in the decor, it can be interesting to see theincludeeven if it's light.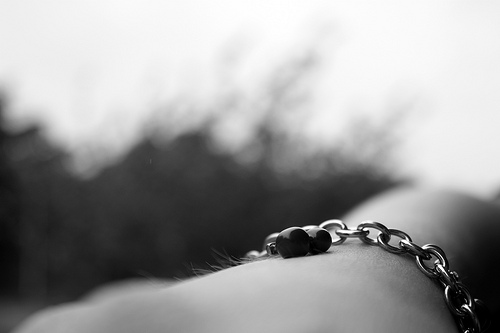 If you wish to go further, you can read my article on a factor that greatly modifies the perception of distances (and therefore perspective): the distance to subject.
If you were interested in this article, if you too use perspective or if you have questions, leave a comment. And if you wish to be informed of the next articles on the subject, you can Subscribe to the free newsletter.
And don't forget to share the article! 🙂