In the series of articles on the exhibition, we saw how to control it. But what's the right exposure? Is there an exhibition perfect ? As you can imagine from the title, I'm not going that way! But you are free to think otherwise.
Why this article?
Following a discussion on a forum where members' photos are commented on, I decided to write this article. Indeed, the comments were going well on the posted photo, and many said that one of its defects was to have too many "bite marks", in other words. underexposed. I reacted to this discussion because I like the cliché, and especially its black and white I even find it's the main one. quality of the image.
I won't reproduce this picture here, since I am not the author, but I will give you 2 examples among my pictures that could be subject to exactly the same criticism.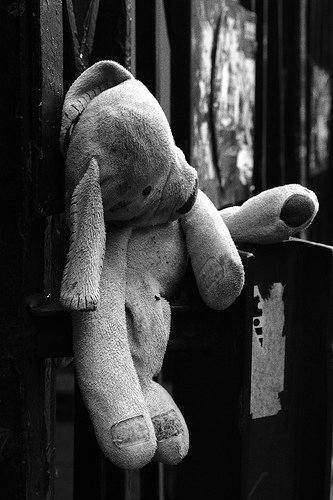 Indeed, these two black-and-white photographs have in common that they are quite contrastingand to have many underexposed areas. Is it because I don't follow the advice I give? Not at all! It's because I have wished that the pictures were like this, because I couldn't find them anymore. aesthetics as well.
What's the lesson here?
A lot of people learn the theory of photographic technique, and it is perfectlyand that's part of what we do here. I might offend some people by saying that, but that's okay, after all, the advantage of a blog is that you can say what you want: you don't have to look for the so-called technical perfection, because it does not exist…. Or rather, you should only look for it if it's in order to serve an artistic approach. In other words (yes, I insist heavily) : technique must serve the art and not the other way around.
In the case of the exposure we are dealing with here, this means that technically perfect exposure (i.e. no underexposed areas and no overexposed areas) is not to be sought, or even is to be avoid if this is not the goal we have set ourselves, if we prefer the darker (or lighter for that matter) photo.
My point is…it is useless to look for details in areas of the image that are not interesting. If we take as an example the picture of the young orangutan above, what is interesting in the picture is the look which evokes all the humanity of this animal, and its general attitude towards grid…which expresses the will to cross over to the other side. That's what I wanted to bring out, and ultimately the rest is useless What's the point of bringing out detail in the hairs on her belly?
That's why I think that the technically perfect exposure is not to be sought systematically, and that it must depend on the choice of the photographer, on your choice. And you, what do you think ? Do you overexpose or underexpose your photos voluntarily ? Leave a comment to share your experience, and if you liked this article, think about subscribing to the free newsletter 😉.
And don't forget to share the article! 🙂