Following the section on photography in the city, many of you asked me for a section on nature photography. Here is the rural counterpart of the previous article 😉.
First of all, I strongly advise you to read the previous articlebecause many tips that apply anyway in all areas of photography, including the fact that recover a child's soul and looking for an original point of view. This article will therefore be a little shorter than the previous one, as we will immediately move on to what can give you ideas for a subject when you go for a walk in nature with your camera.
The light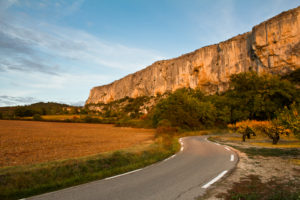 I think that even more than in the city, an beautiful light can be a trigger for you, especially at thedawn or at twilight. In nature, whether you want to immortalize landscapes or capture wildlife, don't hesitate to get up early, very early even, to capture the light that will sublimate what you want to photograph. And not to spoil anything, you are more likely to see interesting wildlife in the early morning than in the middle of the day (although the opposite is true for insects, which tend to show up in the hottest hours).
The weather conditions
Contrary to what one might think, days of bright sunshine are not always the best days for nature photography. A dense fog or a landscape under the snow can really change from the usual point of view and give rise to an interesting picture. So take your courage in both hands, put on warm clothes, protect your camera from the rain, and go out and take pictures! 😉
The colors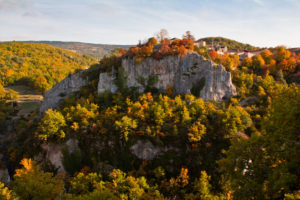 This is particularly the case in the fall, but even in other seasons, a special colour such as a field in bloom, or an interesting combination of 2 elements of the same color can be enough as a subject, if you know how to highlight it. You can for example isolate your subject on a blurred and relatively plain background thanks to a low depth of field, or take the opposite side of highlighting a whole range of colors (a field of rapeseed, sunflowers, …). Don't hesitate to look for colours even on rainy days, you would be surprised to see some colours stand out a little more than you thought.
Use a polarizing filter if necessary, and if the sky is too dull (all blue or on the contrary all gray), take the side of the completely out of frame.
The macro
Nature is a particularly conducive environment for the discipline of the macrophotography. Of course, ideally a dedicated lens is needed, but there are other solutions such as closures or extension rings. In any case, this is a good way to see the environment in a different way. Above all, don't limit yourself to macro classics like flowers or insects, but think differently. Wouldn't this tree that you want to photograph in its entirety be just as interesting up close? Its bark might be visually interesting! As far as details are concerned, you can even experiment without a lens or macro accessory: don't hesitate to bring your 50mm f/1.8, which is not only used for portrait photography 😉
Remember to read the 3 difficulties of the macro and how to overcome them if the subject interests you 😉
Getting out of the Routine
Depending on our environment (whether you live in the city or in the country) and your means of transport (car or not), your "nature" photo outings may well be limited to always walking in the same park. In this case, to vary your photos, there are several solutions:
take a new perspective if you can
go to different seasons and different times of the day: why not take a picture of the same place at different seasons?
change your mind (low to the ground, high to the ground, …)
use creative techniques : ultra long exposure (with tripod and ND filter), HDR (don't go too hard, otherwise it's ugly :P), black and white (which we don't think about enough for nature photos), etc…
We could obviously talk about wildlife photography, but I let you read the 2 excellent articles by Régis Moscardini, who talks about it better than me: how to prepare well his nature photo outings and the 2 secrets of a good nature photo.
There you go, leave a comment if you have other ideas for subjects for nature photography outings, it will enrich the debate!
And don't forget to share the article! 🙂