One of the tips I commonly give to improve your photography is to go out with your camera and just take pictures. But here's the thing, it's not always easy to find the right camera. what. To find a subject. And I'm well aware of that. That's why I'm offering you some inspiration to go out on the town with your camera.
Yes, it's not only the city, but I'm a city dweller (like the majority of French people), and I'm comfortable in this environment to photograph. Being anyway some naturalist on the edges (I have just 6 years of college in the field :P), I'm also used to nature anyway, and maybe I'll do an article of this type about nature walks if you're interested (tell me about it in comment).
Anyway, you followed my advice, and you found yourself in town, with your camera around your neck, maybe even with a charming 50mm f/1.8 😉 Now what do you do? You walk, you walk, and nothing hits you in the eye. You don't see a picture, you lack ofinspiration. Don't panic, it happens to everyone. Let's see together how to remedy it.
Find a child's soul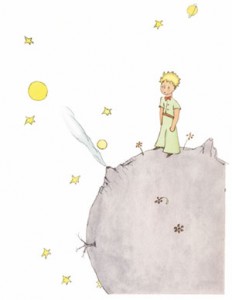 Beyond the slightly more concrete advice that I will give below, it is undoubtedly most important thingand this is a general rule that applies regardless of the type of photo (and even art, in my opinion). You have to look at the world through the eyes of a child. It's a very, very important. So you may have forgotten it (not that you're old eh, I forget it too sometimes), but a child looks at the world in a very different way than a "grown-up". He is curious of everything: absolutely all interests him, from cigarette butts on the ground to pigeons. And it's all new to him: every element of his environment is a new experienceand the object of sensory discovery. A child looks, listens, touches and even tastes everything he sees. Because he is constantly learning.
So theexercise you're going to do nowtoday is to look around you like you're a kid. If you're not at work or on a date with your banker, lie down on the floor. Or at least sit on the floor. No kidding, do it now. Stop reading and get down on the floor. And look at the world like you're 2 years old. Avoid trying to eat a broom or swallow a destoop pipe anyway, eh 😀
Enough jokes, we really need integrate that to your photographic practice, and the most effective way is to have children's eyes absolutely all the time. You'll see, you'll get more ideas right away. If you're having trouble, read on. the Little Prince of Saint-Exupéry. I read a lot, but it's still (by far) one of my favourite books, so much so that it makes you want to say: "I sing the life, I dance the life, I am only love!" 😉
Look for an original point of view
I have already said it in the article on developing your creativity, but I repeat it because it is a consequence of the previous point: if you look at the world as a child (not just in terms of size but in terms of wonder), you will probably imagine some interesting insights. When I talk about crawling, I'm happy to do it in public if it serves the picture I have in mind. As recently as Friday, I literally… lying down while shooting a concert, and I caught a shot I like a lot (it hasn't gone through the digital development stage yet, so I won't show it to you). Don't be ashamed, because it's all about the image.
What to photograph concretely?
Well, you're going to tell me «stop your creative bullshit, and give us some ideas!». Well, whoever thought it comes out, thanks 😛 More seriously, here are some ideas for photographing in the city. You'll like some of them and not others depending on your sensitivity, but no matter, the important thing is to try to point out some "good ideas".triggers" (ha ha), which will make you want to stop and translate into images what you're feeling.
A pretty light : We wouldn't be photographers without light, and sometimes it's just a particular light that can catch our attention, like in this photo of the fountain I did an article on. Try to shoot fast enough if the light is changing so you don't miss the moment. But don't neglect the composition 😉
Lines or patterns Sometimes it can be enough to catch the eye, and our cities are full of them: poles, power lines, roads, railroads, etc. The trick is to use them well so that the image is clear. Think about using the perspectiveYou can use lines to guide the eye through an image, or tightly frame patterns to create almost abstract images.
Colors Sometimes the combination of 2 complementary colours or the same colour in different elements can be very graphic and give a good image. Take inspiration from what Anne-Laure Jacquart says about colours, especially in her first book.
Reflections Reflections: You don't realize it any more by dint of passing by the same places, but reflections are quite common in the city, where windows are very common (offices, shops, advertising boards). If you can see on the image both what's behind the glass and the reflection, it can create very interesting associations of shifted images.
Details I find that the details are an absolute source great of unique photos. 99.9% of people don't stop at the little details. What if you were the 0.1%? What if you looked closely around you, scrutinizing the smallest original detail? For example, the (already old) photo at the top of the blog is of a stuffed toy that was abandoned in Paris. How many people have seen it? How many people stopped? How many people have seen it? photographed ? 😉
People : I find the human absolutely fascinating. Each individual is unique, and at the same time one can recognize oneself so much. There's something that always catches the eye of the beholder. This is one of the elements that catch the eye in a photo. If you can get the person looking at the photo to recognize a little bit into it, that he refers to something profoundly human, you win, you get a strong picture. You can choose to move away a little to photograph scenes of life, or on the contrary choose to make street portraits, which is more difficult humanly but also very rewarding 😉
There, I hope you'll have a few more ideas once you're out on the street, and bring back images you didn't even imagine before you left. Any other ideas? Leave a comment!
And don't forget to share the article! 🙂