Have you ever wondered how to photograph a moving subject, whether it's for the freeze or on the contrary for show off his movement? Indeed, it is often much more difficult to work with this type of subject than with a well-behaved fixed subject who leaves plenty of time to compose his image and adjust his camera. So let's take a look together at how to meet this challenge.
Prerequisite
Before we get to the 3 ways of dealing with a moving subject, let's take stock of the knowledge to have in mind, and what you need to think about. Don't panic, nothing too complicated 😉
Shutter speed
I won't make you go through the whole thing again, because I've already written an article on shutter speed. If you're not up to speed on the subject, you might want to read it or reread it before continuing, it's a good basis to start from. must be mastered to fully understand this article.
But in short, you understood that our main concern in photographing a moving subject would be the shutter speedsince it influences the way in which movement is perceived. We will come back to the ways in which it can be used.
Be prepared
We'll talk a bit more about technique later, but this article would be incomplete if I didn't emphasize one point: be ready whenever you are. It all depends on whether you're doing sports photography or wildlife photography, but in any case, a moving subject, it moves (admire my superior intelligence :D).
And so, by definition, you won't have time to think about it over and over again. Which means you have to be ready to go at all times. This includes, but is not limited to:
to have the device ready: uncached objective, turned onand preset for the current (or most likely) light situation
to be attentive

to be concentrated

and we don't think about it as much: ofobserve carefully its environment in order to have 1 or 2 compositions in mind at any time. And yes: if you're sharp enough to react at the right moment, but your photo is badly framed or badly composed, it still makes a bad picture 😉
Define the photo you want
That's all well and good, but the essential prerequisite is to know whatever you want get as a cliché:
a subject neatlywhere the movement is frozen?
a clean environment but a subject slightly or strongly fuzzy to showcase his movement? (it can also be part of a blurred subject, like the arms of a drummer for example 😉 )
a sharp subject, but an environment with a "directional" blur, according to the more difficult technique of the spun (if you don't know what it is, I explain it below, don't panic 😉 )
A very clear topic
So you'll understand: the more your subject goes quicklythe more it will take increase the shutter speed to freeze it. Again, that sounds pretty intuitive.
You have to know that there's both parameters that will determine whether or not the movement of your subject will be frozen on the image: the shutter speed as we said, but also (and we think about it less) the speed at which the subject is moving. Let me explain.
The more you go increase your shutter speed (i.e. decrease the exposure time), the less time your subject will have to move while your camera takes the picture. And so, the more likely you are to freeze movement.
But here's the thing: you can imagine that during the same period of time (let's say 1/200th of a second), a Formula 1 car at full speed runs a greater distance than a sprinter (yes, even Usain Bolt or Kylian Mbappé 😉 ). So if the distance travelled is greater, there is a greater chance that the Formula 1 will move significantly during this time. Sounds pretty intuitive.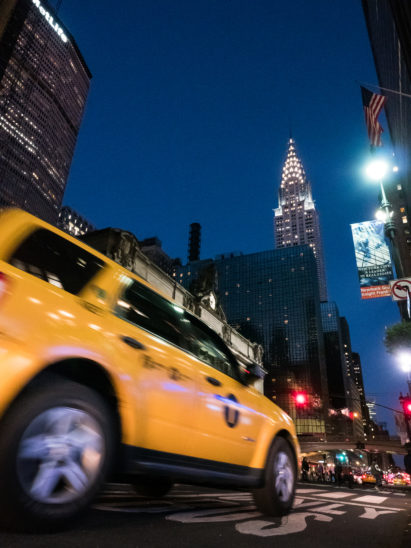 I can already hear your question: how do we know how fast is necessary to grab Usain Bolt or a Formula One? Well there's not a simple answer. There must be some complex physical calculations, but let's be honest, who cares? 😀
The only way to determine that is by tryingand it's going to come more and more intuitively thanks to theexperience. Try it, and if it's blurry, try faster next time.
How to do it concretely? The simplest way is to set your box in mode speed priority (Tv or S), select a speed that you feel is sufficient (usually at least faster than 1/100th, unless you are photographing a snail :P).
Bonus Tip Set your autofocus to continuous ! Because freezing the movement is good, but your subject can also be blurred because the focus is poorly done.
(For more information, you can read my article on autotofocus)
Blur the subject and highlight the movement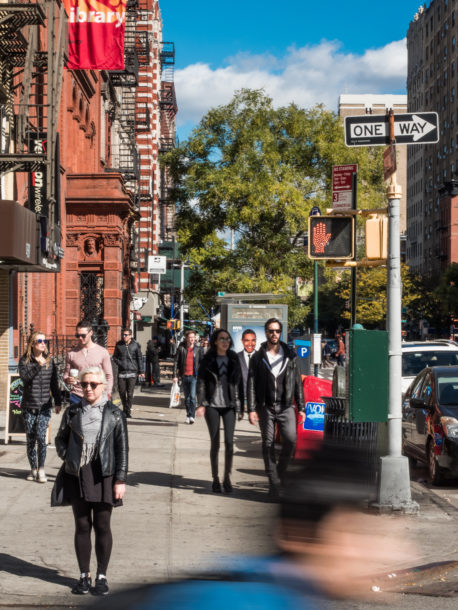 This is exactly the same principle as for the previous point, but applied upside down. We're gonna have to… lower your shutter speed to capture the movement of the subject. The slower you lower it, and the faster the movement of the subject, the more of the movement will be captured, so the effect will be stronger.
It's another way of highlighting a movement: a clean environment (background and foreground), but a subject in whole or in part fuzzy. But not an ugly blur like you messed up your focus, or like you drank too much. A blur with pretty trails that clearly show the range and direction of your subject's movement.
Having said that, we must be careful not to too slow down the speed, otherwise motion blur. So here's the method I propose:
Set the speed to the minimum necessary to have a clean environment. This is not necessarily obvious to determine, so read the article on the conversion factor to understand).
You can decrease it by 1 or 2 notches if your lens is stabilized.
Take care to be the most stable possible
If your subject isn't blurry enough when you shoot, it's not moving fast enough. You can wait for it to move faster, or you can reduce the speed. But in this case, you are at high risk of motion blur. So think about stabilizing yourself even more (by leaning against a wall, for example), or even using a tripod.
The yarn: advanced technique but with the most beautiful effect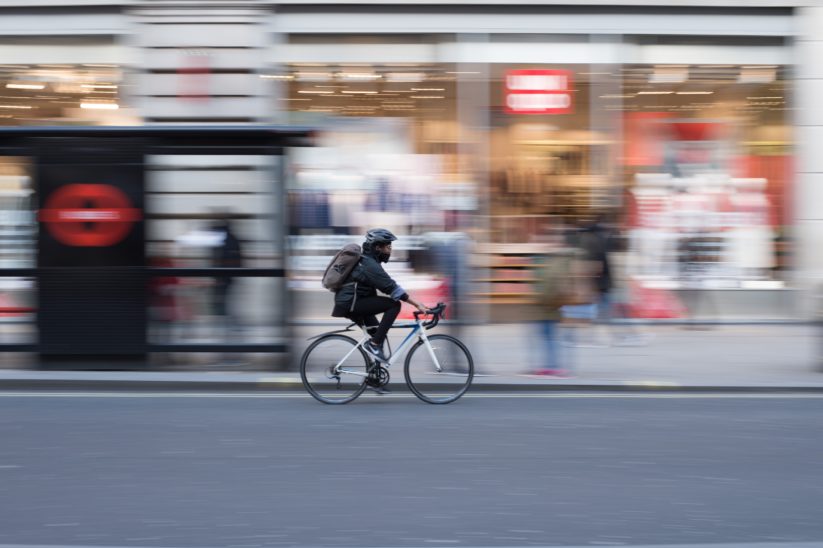 When I say advanced technique, it doesn't mean that it is incomprehensible to the beginner (quite the contrary), but simply that it requires a certain abilityand, above all, a lot oftraining.
Simply put, the idea of the spun yarn background is the same as in the previous point, except instead of blurring the subject, we're gonna blur the bottom. You're going to tell me the bottom doesn't move. Yes, but… youyou can. I'll try to explain the idea in writing, which may not be easy.
The principle is to use a shutter speed relatively small. During by the time you take the picture, you're going to be follow your subject with your camera, at the same rate than he did. That is, the subject will be sharp, but the background will be blurred (with streaks, hence the name spun background), because it will have moved in relation to you.
It's a bit like the Sun in relation to the Earth: we have the impression that it moves, but in fact it's us who move in relation to it (yes it is, I assure you! :D)
It's a difficult technique to master because you have to move… at the same rate that your subject moves in the viewfinder (no, you don't have to go at 300km/h to photograph a Formula 1 :P), but while still being able to move around enough stable so that there is no blurred movement (or at least, not anywhere but on the bottom).
I don't master this technique myself, mainly because I've never tried it, not being particularly useful in what I do as photos. Having said that, it seems that the best method is to start following your subject with the camera. before to take the shot, which makes you take the right rhythm, and to trigger when you want to over and over this movement. The use of a monopod can help you, but it can be done freehand.
As you can imagine, it's a technique that requirestraining to be mastered, but which is of the greatest effect. And an article on moving subjects without mentioning yarn would have been incomplete 😉
There, I hope that the different ways of dealing with a moving subject are now clearer, and that you will be able to use this knowledge to be creative the next time you try to capture or highlight a movement. Leave a comment if you have a question or something to add!
(Oh, and for those who are not registered with the newsletterthere are 2 nice bonuses, and on top of that you don't miss any of the next articles! 😉 )
And don't forget to share the article! 🙂