What can I photograph? I don't dare to take a picture of anything anymore, I'm afraid of a lawsuit. I don't know how to take pictures in public anymore. In this seventh article of the web publication guide, I present you some notions of image rights for photographers.
You can read the entire guide here.
Important : I'm not a lawyer, I'm not a lawyer, I don't have any particular expertise in image rights. I prepared this subject by getting information from competent people (including Joëlle Verbrugge's blog). They remain my references, I relate here some remarks, take the following as a reflection but in no way as authoritative information in case of dispute.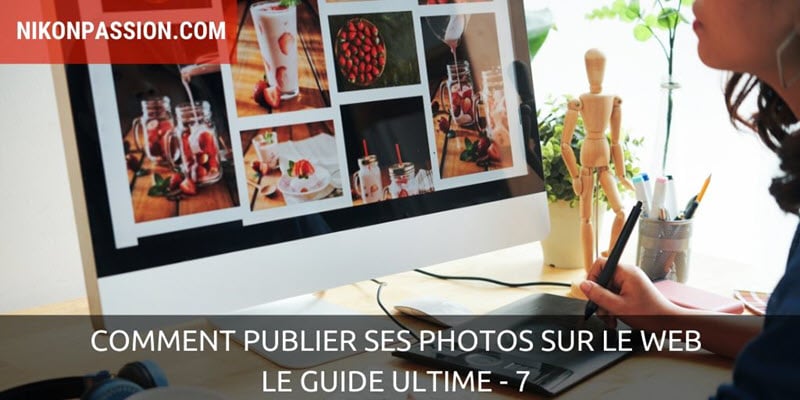 Image rights for photographers, right to photograph, what is it about?
Article 9 of the Civil Code says: " The image right allows you to oppose the publication or use of photographs using your own image without your permission. "(see a source and the public service website).
Read carefully: publication or use.
The right to the image does not prohibit to make the photos. It only talks about public broadcasting.
Whether in the press, in a book, on your website or on social networks.
So you have the right to take the pictures, strictly speaking nobody can forbid you to do so. Don't go and take shots on purpose either because not everyone knows this rule.
The problem of image rights arose a lot in the 90s for big money stories. Since then, we've been under pressure.
Whose image rights?
Image rights concern any natural person recognizable in a photo. By extension, it also concerns places and landscapes that may be subject to authorization, even if no one appears in the photo.
It is difficult to know what we have left to photograph when the "right to image" becomes the "right to money" since this is what motivates most lawsuits. To learn more about this subject, watch Gilbert Duclos' film "La rue, zone interdite" , it's instructive.
Since the 1990s the situation has changed. Case law has finally reversed the trend: plaintiffs no longer systematically win cases. Photographers who take the right steps are no longer automatically convicted.
Which means that arrangements must be made.
Good practices in the field
You're doing outdoor photos, people will appear in the photos you're going to publish? If one of them makes you understand that they do not want to be photographed, do not take the picture.
It's simple.
You've identified someone you'd like to paint a portrait of?
It happened to me during lockdown. Two people on a bench, ideal setting, ideal portrait. I wasn't hiding, camera in plain sight. I approached, I explained and asked. One of the two answered "no". I said thank you for the answer. I left without taking the picture.
Simple.
You are out for a walk and you see a person 50 meters away in a nice setting? You draw your mega-super-turbo-zoom 10-10.000 mm to steal the picture? Never mind. Come closer, ask permission.
You don't want to start a conversation? You don't want to get close? Don't take the picture.
I invite you to read other advice on image rights presented by the jurist Manuella Dournes as well as an article written following the lecture given by Maître Baur at the Nikon Passion meetings.
Permission to photograph
Signing an authorization is a good practice, but it is no guarantee. It can even have the opposite effect, leading to suspicion. Not to mention that it breaks the spell of the moment.
I often make do with an unspoken agreement, with a look that says, " Yeah, okay, that's fine, you can…« . A verbal agreement. It's not a guarantee either.
Changes in practice
The problems of image rights have made our photo practice evolve. In the street I make silhouettes, portraits from the back. Sometimes I mask a person's face with an element of scenery. I try more and more to transcribe an emotion, a place, a situation.
I favour short focal lengths (35 or 50 mm) to get closer to my subjects. The more they see me, the more they know. If they know, they can react. I can address them. With a 300 mm it's not possible.
Publication: Precautions
Ask yourself the right questions when posting your photos. File the signed authorizations, archive them (I even talk about it in my Archiving course!). Make sure they mention :
the exact name of the person,
the duration of the right granted (5 to 15 years maximum),
permitted uses (paper, web, both, other …).
When you publish a photo, caption and index it accurately. Posted on your site, found via Google Images out of context, a photo can be used for other purposes when that was not your original intention.
Picture right for the photographers, shall we stop the picture?
No. Never.
In practice, photographers who post online do not take great risks if they respect these few guidelines.
The risk increases when it comes to money. People are afraid you'll make millions on their backs.
As if we were selling our photos for millions (more like one euro if ever there is a customer)!
You want to publish to sell? Do you want to make a book for sale? Set up a photo project showing people?
Find out beforehand, go to the lawyers, the specialist lawyers.
Contact professional bodies such as the UPP.
They know, it's their job.
Remember one thing: if your approach is healthy and honest, it will show. It will show. So be honest.
To be continued
There is one more topic to close this file, it will be a question of protecting our photos when they are online. It will be a bit technical, but it's important.
You can consult this guide to publishing photos on the web in its entirety.
Use the comments to react, however, be aware that I will not answer personal questions about image rights because I do not have the competence to do so.