I often give you advice on what to do, but you don't think often enough about what NOT to do. Here are some simple mistakes to avoid 😉
1. Don't buy new equipment all the time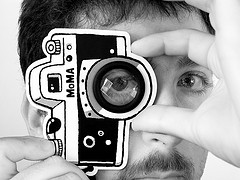 Several times a year, manufacturers advertise new equipment ever more performing new cameras with 125 000 autofocus points, new lens that opens at f/0.1, … (I'm exaggerating a bit but you see the idea 😉 ). It may be tempting to think that buying this new equipment will allow us to make best pictures. But in most cases, it won't be not true. First learn how to master your equipment before buying new ones. Only buy new equipment if you have it. neednot if you only have them. envy. How do you know if you need it? It's simple: you find yourself limited by the technical capabilities of your equipment in a given situation, repeatedly. For example, you often photograph in low light but you can't get the images right. exposed You may well need a larger aperture lens or a body that rises higher in ISOs.
2. Don't expect to be a great photographer tomorrow.
You can progress quickly, and start enjoying yourself in pictures at the end of few months barely. Otherwise I wouldn't be running this blog 😉 But don't expect to become excellent within a few weeks, and become a photographer… pro 6 months after you had your first case in your hands, or be presentation in a gallery this year… Photography is taking a lot of time to assimilate: the technique is still quite simple to master in the end, but the eye of the photographer, the intuition of the light, the composition, and your personal style will take time to come. So don't worry too much if you feel that you're slow to make very good pictures, it's normal. The most important thing is to progress at your own pace 😉 (and that's what we're here for!)
3. Don't be afraid of failure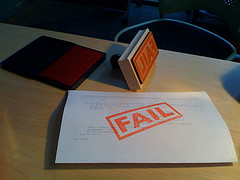 A corollary to the previous point: you're going to fail sometimes. Many times. You will come back from a session without a really transcendental image, or with only 1% of your acceptable photos. It's a normal that this is happening. It happened to me, and it's still happening to me (to a lesser extent, that said 😉 ). The main thing is not to be discouraged, and above all not to be discouraged. learn from experience. Understand what the errors that you did, whyHow can you not not do them again next time, what problems you were unable to resolve, what photographic solutions you could have found. Each one of your failures is one step closer to better photo skills, provided you understand why and that you learn.
4. Do not copy others
Obviously, you've seen some images that you've inspire and you'd like to do. The important thing is that your images are not pale copies about what other people do. If you liked an image, ask yourself whythat they're the recipes techniques or artistic techniques used by the author to portray the scene in his or her own way. Do not hesitate to ask forMany photographers are happy to share about their vision! And once you have integrated a way of seeing or composing that attracts and pleases you, Integrate-the to your images. Don't copy other people's images, but learn their recipes, modify-and apply them to your pictures. They will only make them stronger and more personal.
5. Don't stop learning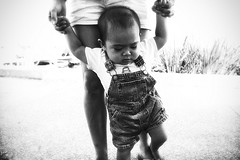 You're going to say that I preach for my parish 😛 But seriously, don't stop. never from read about the photo, aboutexchange with other photographers, of you interest to a photographic subject you don't know. This is the worst something you could do. Seriously, though. There's a mass huge of information to be learned in this field, both in theory and in practice, and you will probably never get around to it in a lifetime. So when you have a question, look for the answer, take a test or ask me 😉 I'm still learning every day in pictures, whether reading or practicing!
Feel free to post a comment if you have any questions or remarks 😉
And don't forget to share the article! 🙂