home
>
Blog
>
Photography
>
Photography contests in Latin America: show the world your talent!
Photography contests …
If your passion is photography, you know the different types of analog and digital cameras, your favorite hobby is finding the perfect frame and you think that a picture is worth a thousand words, apply to one of the Latin American photography contests.
Each event has been designed so that people like you, who share a love for this type of art, can show their talents and make themselves known. Therefore, we have created this article, so you know what events there are, what the requirements are and how you can register.
Take note! Here begins the list with the best photography contests in Latin America and for Latin Americans. 🙌
Best photography contests in Latin America
Source: Freepik
Poy Latam
This is one of the most important photography contests in Latin America. Its first version took place in 2011 and since then it has established itself as one of the flagship events. If you already know what documentary photography is, this space is for you.
Although they are the requirements of one of the best photography contests that took place in 2021, it is most likely that they will be repeated for the following year. So check this information with a magnifying glass:
General requirements Poy Latam
Be a citizen of an Ibero-American country (includes Latin America, Spain, Portugal and the Caribbean) or have resided for at least one year in one of these countries.

Create an account on the platform to receive the different types of photographs. In 2021 it was Picter.

Register for the contest (it's FREE). A maximum of 10 projects are received per participant and a maximum of two per category..

If you already know what the jpg format is in photography, much better because it is the one requested in this course.

Each photograph must have a "highest quality" image resolution.

Include the captions or description on each of the photos.
Source: Freepik
Amateur category requirements
Only amateur or freelance photographers, who know how cameras work.

Choose one of the 4 subcategories of this category. These may vary, for 2021 they were health issues and one of them was focused on mental health during the pandemic.

Follow Poy Latam's Instagram account.

Upload the photos to the personal account with a hashtag that depends on the category.
Professional category requirements
Poy Latam Awards
Prizes of $ 1,000 otor are awarded for the Ibero-American Photographer of the Year category. This time 1,000 for each of the health categories of the amateur category and digital certificates to the other categories.
Build your home photo studio! Download this FREE guide and take the first step to become the best photographer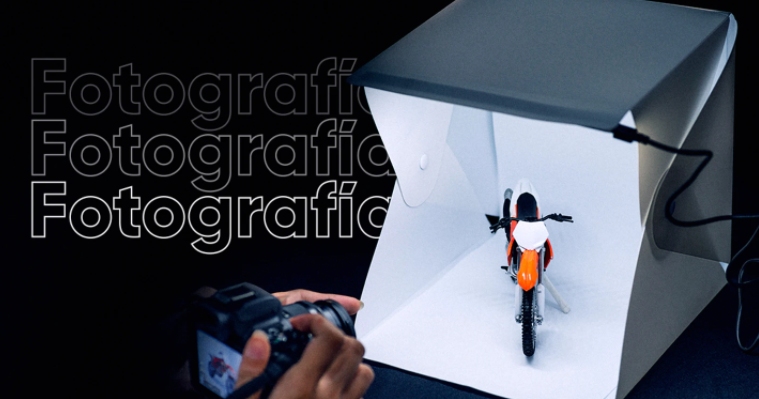 Latin American Documentary Photography Contest
For more than 25 years, this photography contest carried out by the National Trade Union School of Colombia seeks make visible the role of different types of work in society. Similarly, the contributions made by each of the women and men who live in rural areas.
The best thing about this photographic event? Different types of documentary photography from Latin American countries are accepted. To learn more about the requirements, read on. 😉
CLFD requirements
Persons over 14 of any nationality and occupation.

Groups can participate, but they must choose a representative for the application.

People or groups that have been winners of previous versions of the photography contests carried out by the ENSC cannot participate.

Institutions or legal persons cannot be presented.

Register for this photography contest. It's free!

Select one of the four categories:

Working women (Latin America).

Working men (Latin America).

Domestic work and the care economy (Latin America).

Rural work (Colombia).

Send the photos in .jpg image format and must not exceed 1,000 kilobytes. It does not matter which of the types of photographic plans you are going to choose!
Latin American Documentary Photography Contest Awards
For the Latin American categories, the prize will be 900 USD for each one. In the exclusive category for Colombia, the photography prize will be 1,200,000 COP.
Did you know that in Crehana we have several online photography courses? Find out how to take photos like a pro, what the photography techniques and lighting techniques are, and what tools you need to achieve award-winning photos.
We also explain how to edit photos to build powerful portfolios and what are the trends in photography. Sign up! Do not miss the opportunity to become the best photographer in the world world. 🌎
Source: Freepik
FELIFA Author's Book Festival
Have you ever dreamed of having your own photo book? Well, now you are closer than ever to fulfilling your dreams. This Argentine photography festival has been held since 2002 and this year it is promoting the 2021 Latin American Publication Award.
Requirements to participate in FELIFA
People of any Latin American nationality regardless of age limit.

You can send one or more projects, as long as the registration for each of them is paid.

The photographic project must already be layout, it must have back covers and covers. You must send it in PDF!

To pay the registration to one of the most incredible photography contests, you only have to cancel 15 USD if you do not live in Argentina. If you are a resident, pay 1,000 Argentine pesos.
FELIFA Awards
On this occasion, the award will be the publication of 300 copies of the book of photographs by Editorial La Luminosa and the work will be exhibited at the in-person FELIFA event.
Sony Latin America photography contest
Sony, one of the best brands of cameras, has begun promoting photography contests only for Latin Americans. In its 2020 edition, it focused on opening a space to share its creations.
This contest was called #DiscoverConAlpha Instagram Photo Contest. Do you remember that we mentioned other photography contests that used the hashtag? Here the organizers also used this digital tool to classify the photos shared by people from different countries.
As it was a success, Sony Latin is seriously considering replicating the event again this year. If you want to know what the requirements of one of the photography contests for amateur photographers may be, read the following information.
Sony Latin contest general requirements
People over 18 years of age with a personal Instagram account enabled as public.

Be a citizen of a Latin American country, with the exception of Brazil and Puerto Rico.

Follow the Instagram accounts of @ Sony.Alpha_photocontest and @alphabysony_latin

Do you know what artistic photography is? If this type of photography fascinates you, you could participate because the contest was free themed.

Each of the photos had to be taken with a Sony α camera. There is no limit to the number of photos!

Use the hashtags designed for the contest. If you want to know what it was, click on the following link.
Awards Sony Latin Photography Contests
There were three winners of the photography contest in Latin America, each of them obtained a Sony camera. In addition, the opportunity to participate in the global photography contest, better known as the World Photography Awards. The prizes are different photography props. 📷
Best Photography Contests for Latin Americans
Source: Freepik
Transversalidades Photography Contest
With more than 10 editions, this is one of the photography contests that seeks to exalt the work of photographers who are passionate about the cultural diversity in the world. Above all, the one that is part of the Ibero-American culture.
Therefore, if you know how to take beautiful photos, because you have taken one of the photography courses or simply because you have talent, this contest is for you. 😁
General requirements of Transversalities
Any citizen can apply.

Registration is totally FREE.

Choose one of the categories of the photo contest:

Natural heritage, landscapes and diversity.

Rural spaces, agriculture and settlement.

City and urbanization processes.

Culture and society.

Each contestant You can only submit a portfolio with a maximum of 6 types of photos for a single contest category.

The photographs must be the contestant's own, they cannot contain any element that identifies them as the author's own and they must not have been published or awarded in other photography contests.

Each of the photographs must be sent in image format .jpg

Accept the requirements and conditions of Transversalities.
Transversalidades Photography Contest Awards
The most complete portfolio (regardless of the category it is in) will receive € 1,500. Each winner in each category will receive € 750. And 12 portfolios that did not win, but kept an interesting theme will each receive € 150.
Latin American Contest of Contemporary Visual Arts
Unlike the other photography contests, this event includes different types of art such as sculpture, drawing, painting, and mixed arts. This is because it is a gallery that makes artists' works available for sale. 🤑
General requirements of the contest
Citizens of legal age from Latin America, Spain, Portugal and the Caribbean.

Present original works of the author.

The participant can present a minimum of 5 types of photographs regardless of the subject. However, pornographic themes are prohibited.

Photographs must have a title and may be part of a series or individual artwork.

The image format is .jpg

Pay the registration according to the type of category. If it is digital it will cost 25 USD and if it is a classic exhibition it will cost 45 USD. For each additional photograph it is 5 USD.

At the time of sale, 80% will correspond to the participant of the contest and 20% to the gallery.
Latin American Contemporary Visual Arts Contest Awards
The chosen participants will not have to pay the expenses of the exhibition, neither will press releases, nor will they have to invite potential buyers. On the other hand, the organization will be in charge of designing and printing the invitations and promoting the event.
In addition to the contests that we have already mentioned, there are the nature photography contests like Montphoto (very famous) and National Geographic. There are other more specific options such as the PhotoAquae Award where water is the protagonist. 💦
Source: Freepik
Photography contests or photography festivals?
And are there photography festivals? Of course! One of the best known is Fotofestin de México in which workshops, conferences and short courses are held. The coolest thing is that its organizers are betting on an online broadcast of the event.
If you want a more urban and a little more disruptive proposal, last year the CaliFotoFest photography festival was launched. It is a photographic event in Cali-Colombia. Like FotoFestin, they give classes and talks with some of the best photographers in the world.
If you already know this list of the best photography contests in Latin America and for Latin Americans, What are you waiting to participate? 🤔
Leave the fear! Many of them are free events, so enlist your camera or your cell phone and go out to discover the world. The only thing that can happen when you enter these photography contests is that you learn how to take photos and become a super fan of this type of art.