One of the first subjects that often interest us when we start photography is the nature. Landscapes but above all fauna and flora, nature fascinates us and constitutes a resource inexhaustible of exceptional photographic subjects. If you've ever tried your hand at photographing flowers, insects, or birds, have you ever been disappointed by the result? Discover the trap that it's too easy to fall into when you're interested in the subject.
After a few initial unsuccessful attempts and a few criticisms from enlightened people (or from oneself), the first thing we'll look for in naturalist photography is to improve the technique. More than sharpness, clarification exactly where you want it, better management of the depth of focusand why not tripodImproving the technical aspect is a good thing, but even a technically good photo can be a good thing. disappointing.
I take the example of a photo I took in June, during a trip in my region in search of a rare dragonfly in our area, and which has also earned me to find myself in the mud up to the size 😀 (but that's another story). In short, during the day the dragonflies were numerous. The light's a bit harsh, but you have to do well with the weather conditions. So I took a lot of pictures of technically good dragonflies, among which this one: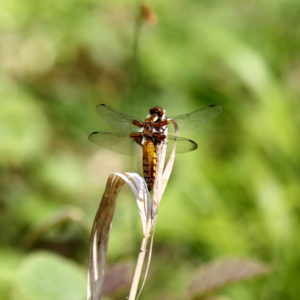 Admittedly, technically she's pretty good. But as far as I'm concerned, I think she's missing that… little extra soul. It's just a picture of a dragonfly. A pretty picture of a dragonfly, borderline. If it was a rare species, it would at most be the ecstasy of naturalists (myself included), simply for its rarity. But that's it.
That day I took a few more of good quality, even much closer to the bugs. But in any case, I was never really satisfied of the result, because I felt no emotion by looking at the picture. And yet, I'm a great admirer of nature.
When I thought about it, I thought that the naturalist photo had a very big trap that of falling into the documentary. That is, the simple representation of reality. It can be a goal, and we need these photos, especially as a document for Wikipedia for example. It's very honorable, and excellent documentary photographers are rare because it's so difficult. But what I'm looking for in photography is to bring my own visionsomething plus. Let my images reproduce my emotions more than I can see.
So I looked among my pictures for the ones that I felt a little something about, and I chose these two: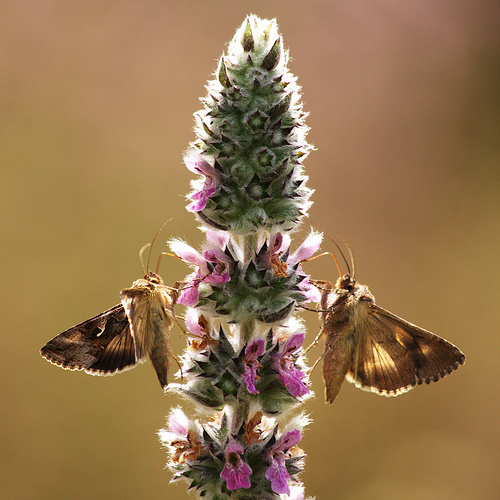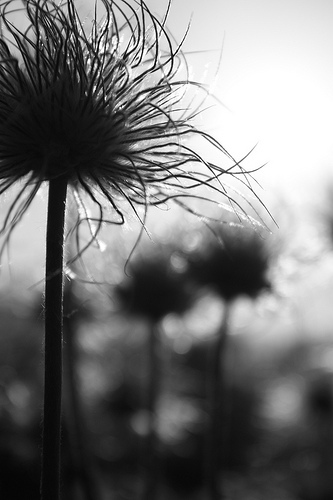 At first glance, these two photos don't have much in common, apart from their live subject. But I think that what makes them good (in my opinion) is that they bring something more compared to a simple snapshot of a flower or a butterfly.
The picture of the anemone brings a perception quite different: I was lying on land, almost in a shallow dive, voluntarily at backlightand I tried to highlight those flowers that looked a little like fairy hair.
The two butterflies, I got them by chance, as you can imagine. They're part of a series of several hundred of pictures I took for about an hour, and when I saw them I triggered in gust trying to frame it as best as possible. I was fortunate enough to have this soft shading light that highlights the flower and the insects, when it was about 12 o'clock.
You're going to say, "That's all very well, but it doesn't tell us how to get out of this trap." And you have reason. I myself am still struggling to get out of it, but here are a few leads that I can give you, and that I will undoubtedly develop later:
Get to know what you're photographing. Without necessarily becoming an expert, try to learn about the subjects you are interested in: their behaviours, the better times to photograph them, … Did you know that insects fly away when you give them a shotshadow ? Or that some dragonflies land on hand if we do it right? Having some knowledge in the field will serve as much to make nice pictures than for respect nature (e.g., do not get too close to birds' nests to avoid abandoning them).
Take a lot clichéd By definition, wild animals are unpredictable. Taking gusts and generally speaking a lot of clichés is often the best way to make sure that you capture the right posture, the right composition, in short the "right" "right" "right" "right" "right" "right" "right" "right" "right" "right" "right" "right" "right".moment". Don't be afraid to fill out memory cards, you will often only get one or two good shots out of several hundred. This is normal.
The classic rules apply : It is only because they are animals that the rules of photography no longer apply (whether in terms of exposure or composition). Think about the rule of thirds, to leave space for your subject, to focus on the eye (always!), or to photograph during golden hours. It's easy to forget all this in the heat of the moment, excited by an impromptu meeting, and it's a mistake.
Create. Look for him.originality. Don't be afraid to photograph subjects that don't appeal to you at first glance (mosquitoes for example). Get off the beaten track. I may be repeating myself, but in naturalist photography perhaps more than elsewhere, it is critical !
I hope these tips will help you to better showcase nature and create beautiful images! If you want more on the subject, leave a commentand consider subscribing to the free newsletter to be kept up to date on new items.
And don't forget to share the article! 🙂