Luminar is a RAW file management and post-processing software that allows you to develop your photos after sorting and classifying them. Here is a first Luminar tutorial in which you will discover the main functions used to process a RAW file in order to give the photo the rendering it deserves.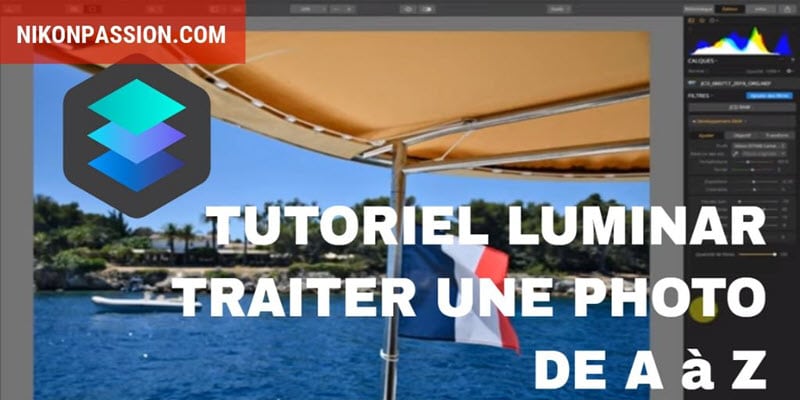 10 euros discount on Luminar with the code NIKONPASSION …
There is no shortage of software for processing RAW files and filing photos (see the software guide). Some are simple viewers, others are cataloguers, others are all-in-one.
This is the case of Luminar 3, a version that appeared at the end of 2018, which succeeds … Luminar 2018 by bringing a catalogue manager in the spirit of Lightroom's one, although less complete.
Luminar, although it is still lagging behind Lightroom Classic, has some advantages:
the perpetual license avoids the need for a monthly subscription,
taking into account the layers brings it closer to Photoshop,
the ability to manage a library of filters, workspaces and looks allows you to customize the interface and the rendering of photos.
Using Luminar to develop a RAW file is no more complex than it is with other software. You just need to understand how the software works, what the main principles are, and you can get it done in a few minutes.
In the video below, I show you how to start from a NEF ( RAW Nikon) photo imported in the Luminar catalog to process it and give it a personalized rendering.
I use the basic tools of Luminar:
layers,
filters,
local retouching,
export.
You can exchange with other Luminar users within the Nikon Passion community by following this link.
You can also ask your questions via the comments below, but I refer you on the other hand to publisher support for any installation and compatibility problems for which I do not have the necessary technical information.
10 euros discount on Luminar with the code NIKONPASSION …