How do I use Luminar to process a RAW file? This is the question that often comes up because there are few tutorials in French on this software, an avowed competitor of Lightroom Classic.
To help you to use Luminar properly, I propose a second tutorial in which I detail both global and local processing operations.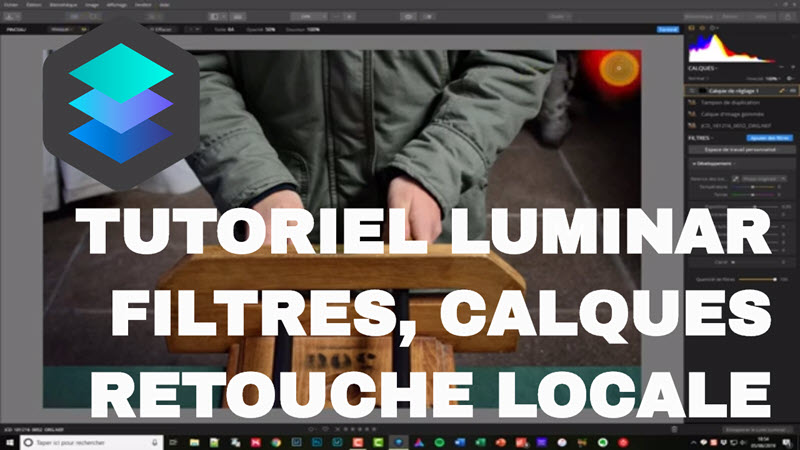 10 euros discount on Luminar's tariff with the code NIKONPASSION, click here …
How do I use Luminar? Tutorials in French
Luminar 3, the successor to Luminar 2018, is a RAW file management and development software. Although it is intended to compete with Lightroom Classic, which it is still far from equaling, Luminar has a major advantage: the software costs very little (around 50 euros with the discount code NIKONPASSION) and does not force you to take out a subscription as is the case with Lightroom or Lightroom Classic.
The problem with Luminar is that there are few tutorials in French yet, and what you can find is mainly about Luminar 2018, the previous version. Luminar 3 has a catalog manager to sort and classify photos, and the RAW development tools are sometimes different from those of Luminar 2018.
In a first Luminar tutorial I showed you how to use Luminar to develop a RAW file from scratch.
In this second Luminar tutorial I show you how to do the same using, in addition, the local editing tools (duplicate buffer, eraser, vignetting).
What will you learn in this Luminar tutorial?
In this tutorial, I share my screen with you to show you how I process a RAW file:
opening the file from the Luminar library,
global photo processing with the RAW development filter
local processing to remove image defects with the eraser tool and the duplication buffer tool
adding vignetting with the Vignetting filter
finalization and export of the photo
In order not to miss the next Luminar tutorials, subscribe to the Youtube Nikon Passion channel, you will be notified immediately of the publication :
Click here to follow Jean-Christophe's videos and tutorials on Nikon Passion …