Knowing how to manage your photos, process them, publish them is a good thing. It allows you to enjoy them, to make them known, to share them. But there is another less known use that could help you too: creating an illustration.
Use your photos to create beautiful illustrations that will enrich your documents, website, blog and other presentations. Here are some solutions to create an illustration from your photos.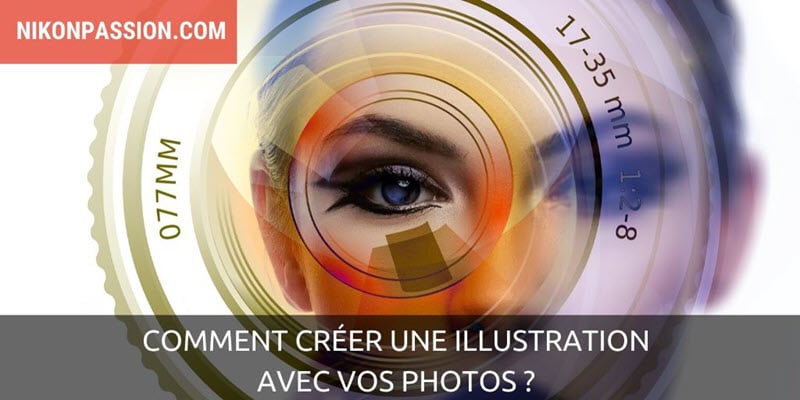 What is an illustration?
An illustration is an image (a visual) that includes text, patterns and/or a photograph.
The visual that introduces this article is an illustration. The poster you are going to prepare to publicize your exhibition is an illustration.
The photograph that completes your illustration can be one of yours. It's even better if it's a presentation of your photos!
You can create an illustration to print a card, a book, a poster, an announcement, a presentation, a slide show …
Tools used to create an illustration
Photoshop
Graphic designers who create illustrations for their clients use Adobe, Photoshop (and Illustrator) tools in particular to create elaborate visuals.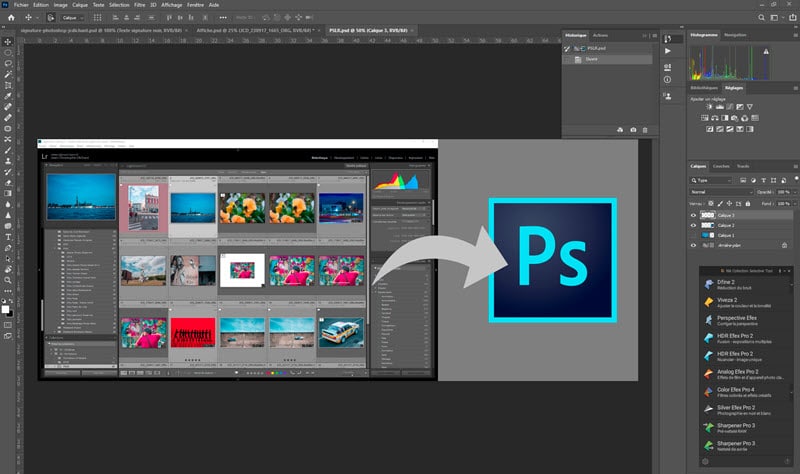 create an illustration with Photoshop
Photoshop can do everything (I share my method in my Photoshop training), but it is complex to create an illustration quickly. You have to be a graphic artist, a designer.
If this is not your case, here are some simpler tools.
Canva
Canva is a tool accessible online or as a mobile application. It allows you to create all kinds of visuals, and has the advantage of offering ready-to-use templates.
Each model can be customized, available in as many versions as required. An already created visual can be duplicated to be transformed into a new visual.
Canva offers thousands of photos, some free, others for a fee (usually 1 euro). This is the service I use to create all the visuals that illustrate Nikon Passion's articles. I have also used Canva to create eBooks, presentations and posters.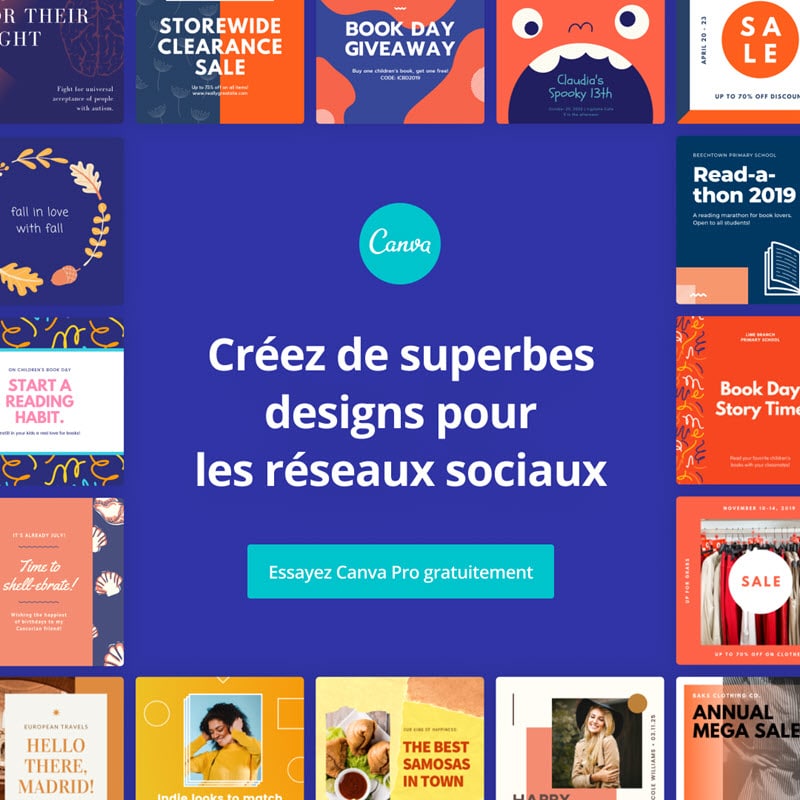 The main limitation of the free version is that it does not allow the resizing of a visual, to go from 4/3 to 3/2 for example. The Premium version lifts this limit and offers additional features and resources. LINK
You can test Canva by creating an account for free.
Adobe Spark Post
Spark is a tool that can also be accessed online or as a mobile application. It is published by Adobe, and exists in a free version as a Premium version integrated into the Creative Cloud subscription for photography (with Lightroom Classic).
Spark includes three associated and complementary services:
Spark Post to create visuals,
Video Spark to create video animations,
Spark Page to create mini websites.
I use Spark Post for the visuals illustrating some of my sites.
The strong point of this service is to allow the use of photos managed by Lightroom without having to export them first. Spark can indeed connect to your Adobe account if you have a Creative Cloud subscription for photography (Lightroom Classic, Lightroom).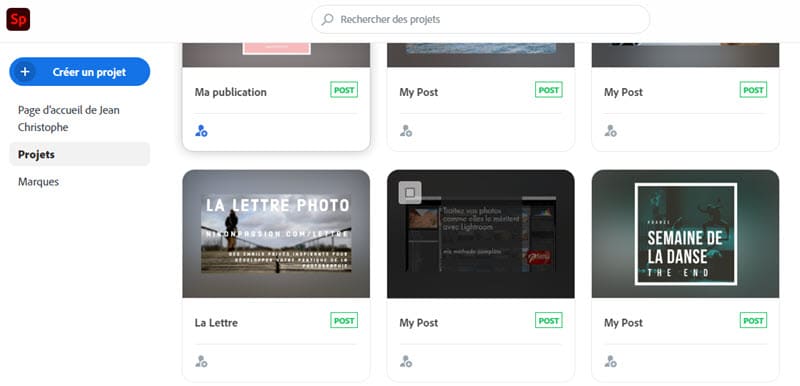 Adobe Spark Post with my photos used to create illustrations
From there, any photo dragged into a synchronized collection becomes accessible in Spark and can be used without the need for export or copy and paste. Just choose the photo and insert it into the visual, Spark takes care of the rest.
This is extremely useful if you use your photos very often.
Creating an illustration: but also …
Using your photos to create an illustration is rewarding. It's a use you don't always think about, yet it's another way to show and enhance your photos.
There are other services to create an illustration easily, both free and paid. Whichever service you choose, the result is of good quality and quick to obtain if, like me, you are not good at graphic design.
I invite you to complete this article by sharing your references if you use another illustration creation service that can use your photos.