Open a NEF Nikon RAW file requires the use of adapted, generic or specialized software. There are a multitude of free and paid solutions, here is a series of tips to help you.
[MàJ Mai 2018]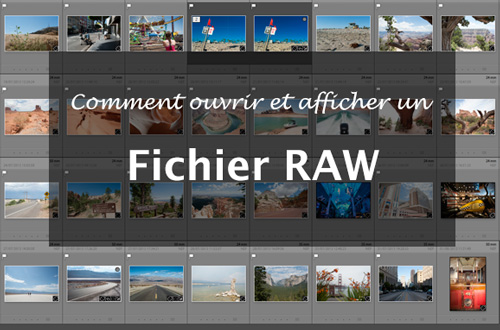 A Nikon RAW file is a file produced by your camera if you use the … RAW file mode. RAW – raw – this file format contains four different types of information.
A Nikon RAW file is referred to as NEF (Nikon Electronic File) and contains :
the raw sensor data that will be used to produce the image,
shooting data (EXIF),
a JPG preview of the photo made taking into account the body settings,
data specific to the housing settings (Picture Control and Nikon specifics).
A standard RAW file does not contain the latest data type specific to the NEF format.
A RAW NEF file contains raw sensor data, it is not an image format. It therefore requires interpretation – developed – so you can see the picture (and post-process it). To display a NEF Nikon RAW file, you have several options :
use Windows or MacOS systems that can read RAW files from many boxes,
use an add-on module (codec) to teach Windows or MacOS how to read RAW files from your device if it is not recognized,
use the free Nikon View NX-I software,
use the free Nikon Capture NX-D software,
use specialized software (Lightroom, Photoshop, Capture One Pro, Luminar, Darktable, etc.).
Whatever solution you use, always take the precaution of updating the software you are using.. If you don't do this, you may encounter file corruption problems, for example with Nikon Transfer replaced by View NX-I, which should no longer be used.
You may also encounter a file support problem, for example with Lightroom 5 or 6 that cannot open RAW files from recent enclosures.
Can't find a RAW NEF file to display? Here are a few ways to get there!
Viewing a RAW NEF file with Lightroom or Photoshop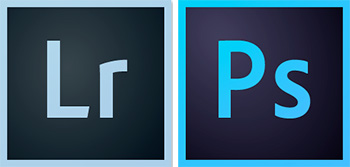 Lightroom and Photoshop (including Photoshop Elements) use a RAW management utility called Camera Raw. This RAW processing engine is built-in, so you don't have to worry about installing it. But it needs to be up to date because each version of Camera Raw can only read a specific list of RAW files.
You can see the list of RAW files supported by Camera Raw on the Adobe editor's website.
If you are using a version of Camera Raw that cannot read the format of your camera body, which is old, then you need to update Camera Raw.
This update is downloaded using the Adobe Creative Cloud application that runs in the background on your computer.
You have updated Camera Raw but the files are still not displayed.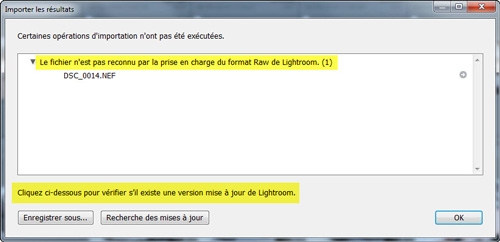 Despite the update, Lightroom or Photoshop answer you that the file format is not recognized? This means that the version of Camera Raw integrated in your version of Lightroom or Photoshop can no longer be updated sufficiently. Lightroom 5, for example, cannot use the latest versions of Camera Raw, nor can Photoshop CS5.
It is thus necessary to update Lightroom or Photoshop (free or paying as the case may be). These updates are downloaded using the Adobe Creative Cloud application that runs in the background on your computer.
You don't want to upgrade Lightroom or Photoshop for a fee
It is always best to have the latest versions of Photoshop and Lightroom to use the most advanced features of Camera Raw. If you don't want to pay for an update, you can use the Adobe DNG Converter utility.
This free software allows you to convert your NEF RAWs to DNG format, a standard type of RAW developed by Adobe. All RAW files readable by this utility can, after conversion, be read and displayed by older versions of Lightroom or Photoshop.
Download Adobe DNG Converter from the Adobe website.
Viewing a RAW file in Windows or Mac OS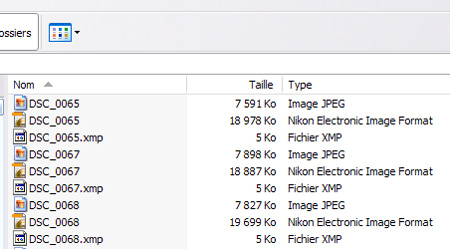 Both Windows and MacOS systems can read RAW files from different cameras without the need for specialized software. Simply copy the files to your computer and open them in the same way as a JPG photo.
If you are unable to display RAW and NEF with Windows, make sure you have the most recent version of your operating system. Same for MacOS. Due to the large number of RAW formats (one per brand and per case), Microsoft and Apple regularly update their systems, but there may be some delay if you are using a very recent box.
In addition, Microsoft offers a Camera Codec Pack that allows you to install drivers on Windows to display RAW that your version of Windows cannot read.
Apple offers regular MacOS system updates, make sure they are done on your system.
Viewing a RAW file with Capture One Pro or DxO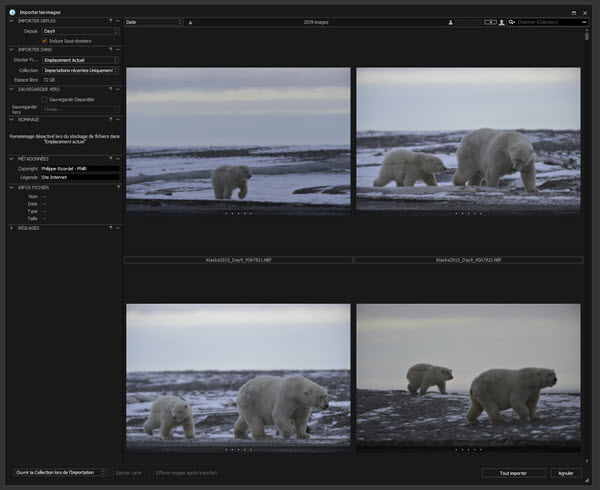 The Capture One Pro software published by Phase One is based on the same principle as Adobe software. It must also be updated to display RAW files from recent cameras. Same thing for DxO PhotoLab at DxO.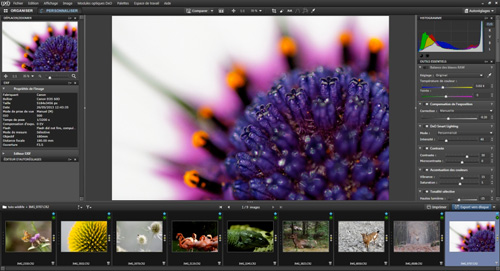 Viewing a RAW file with Luminar 2018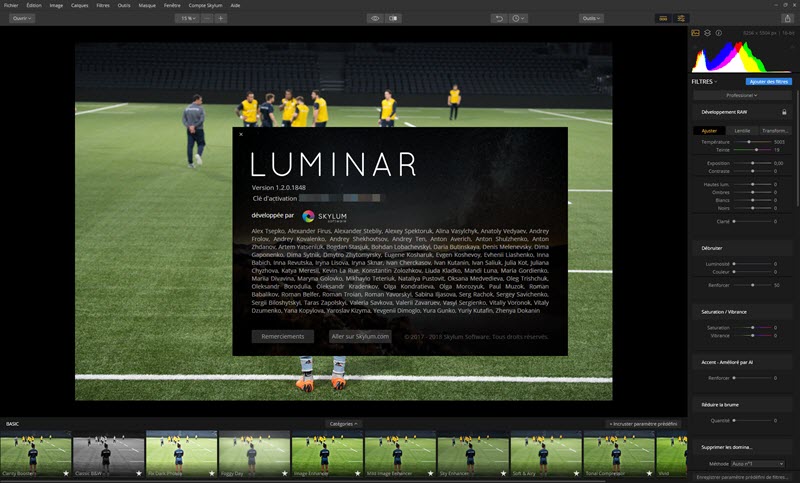 The Luminar 2018 software allows you to open and process RAW files from many cameras including Nikon NEF files.
This software is available in trial version and for sale with a perpetual license. You can learn more about Luminar 2018 on the publisher's website (10 euros voucher offered with the code NIKONPASSION).
Displaying a RAW file with Darktable software
Darktable is a RAW file processing software released under a free license. You can download it from the community website. Learn more about Darktable.
The RAW file is well recognized, the data is displayed but not the photo.
Depending on your system configuration, Lightroom and other software may display the EXIF data from your RAW files but not the photo. Here too, you should do … an update.
My RAW files are playable with Nikon View NX-I or Capture NX-D software but not in Lightroom or other applications.
Some RAW files may have been edited by the Nikon software used during transfer. Because a RAW file is an original, it should never be modified. But some software programs write data in the file headers, which changes the data and sometimes makes it unreadable by others.
Be careful because this operation is often irreversible and your RAWs can be lost forever. It is therefore prudent to make a prior copy of your RAWs before opening them in one of the software programs that modify them. Even to ban the use of these softwares.
Download the latest version of Nikon View NX-I
My case is too recent, no software is compatible yet.
If you purchased the latest box on the day of its release or in the weeks following, it is likely that many of the above software packages are not yet updated. It may take a few weeks before Adobe, for example, can offer an update for Camera Raw.
Why so long? Because editors need to integrate all RAW formats from all brands into one software package, they need the time to analyze each format to integrate it into Camera Raw, and sometimes it would take one update per week to keep up, so they bundle it together.
While waiting for your software to be updated, you can use the software provided with your box. Nikon always delivers a version of View NX-I that can read the RAW of the camera.
If you want to use Lightroom or Photoshop or another RAW developer, use the TIFF format or a pivot RAW format such as DNG. Or wait a few weeks to get familiar with your camera.
But then again…
It is difficult to apprehend all the possible cases of figures so much the software are numerous and the RAW formats too! So you have the floor.
QUESTION: Do you encounter a particular problem not listed here to read RAW files? Describe it precisely and the software used and let's talk about it!