In photos, it is important to showcase your subject…so that he's the only one left to be seen. But sometimes we can forget to focus on thebackground who's never seen an object that looked like it came out of someone's head in a picture? Let's find out together how to manage the background well to strengthen theimpact of the subject.
Indeed, a bad background can turn out to be disastrous and completely distract attention from your subject, while a good background can on the contrary distract the strengthen by creating a atmosphereby locating the context or by giving information about its environment (the Eiffel Tower blurred in the background e.g. 😉 ).
So let's look at all the ways to get a good background on your images, and the effect it can have on the atmosphere reflected in your images :
1. Change location
It may seem obvious, but if your background is bad, maybe you just need to move. Your subject if you can (when you photograph people), or just yourself!
2. Keep it simple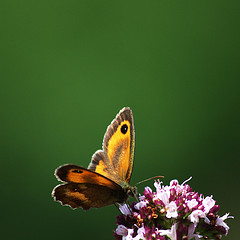 The more you simplify your images, i.e. the fewer elements in them (other than your subject), the simpler it will be to get a good background, simple and refinedwhich is bound to make your subject stand out, since there will be nothing else to see 😀 It may seem simple to do, but even using a background blur can still be distracting. Indeed, like the most luminous If your background has small bright spots, they will be attractive to the eye, if your background has small bright spots, they will be divert attention of your subject. This happens especially when you have hard light, in broad daylight and in good weather for example.
3. Contrast the background against the subject.
The eye being attracted and intrigued by the contrastit's interesting to contrast the background with your subject. If your subject is rather clear, try to place a background dark in the back. But be careful, no light or colour spots! 😉 Similarly, if your subject is dark, you can place it in front of a background clear, conditionally upon that it is globally united, since spots of light might catch the eye 😉
Also, keep in mind that a dark or light background will not create the same type ofambiance.
4. Let your subject breathe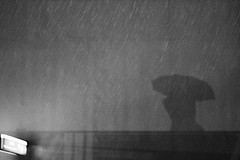 While the aim is to eliminate the disturbing elements of the background, it is not to eliminate the background. fully. It's an element major of your image, and it needs to beintegrate in your composition rather than trying at all costs to make it up. exclude. And anyway, it will always be there 😛.
Anyway, remember to let your subject breathethat is to say, to leave room for the background. Be careful not to go to the opposite extreme either: if it's very cluttered, distracting, or if your subject becomes too much of a nuisance. little in the picture!
5. Change the focal length
At equal distance, a longer focal length frame plus tightwhich means you're gonna get a minus most of the background in the viewfinder. This can be a good way to remove disturbing elements from the background, rather than you bring closer together 😉 (If you wish to go further on this subject, I invite you to read my article on the effects of distance and focal length)
6. Use backlighting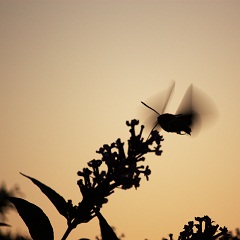 This is similar to the paragraph on simplicity: the backlightBy creating shadow (silhouette) effects, the background is greatly simplified. That said, you have to like the effect for what you want to do, because the backlight will often prevent the subject from being conspicuous object. Having said that, one can very well imagine a background all while silhouettesand a subject well lit by a secondary light source 😉
7. A little touch-up
I almost never do, but when you have a picture with a good background overall, except for 1 or 2 annoying details and you can easily touch upit would be a shame not to do so ! Especially if you didn't have no choice to the shooting (stuck in the corner of a small concert hall for example).
This is not the subject of this article, but you can use the tool Correction pad under Gimp, and it's pretty simple. I'll make one. video if you wish (leave a comment if you're interested!).
There, I hope that from now on you'll know how to use the background to strengthen your images, not to impoverish them. If you would like to receive future articles, please consider subscribing to the free newsletterplus there's some bonus Cool, I hear! 😉
And don't forget to share the article! 🙂